Dr. Andrews releases 'Throw Like A Pro' app to help reduce elbow injuries
Dr. Andrews and Dr. Wilk have released the "Throw Like A Pro" app in an effort to reduce the number of elbow injuries.
More MLB: Power Rankings | Expert Picks | Latest news & notes | Fantasy news
Dr. James Andrews and Dr. Kevin Wilk have released the "Throw Like A Pro" app, designed to help reduce the number of elbow injuries, specifically Tommy John surgery. They "anticipate a 60% reduction in overuse related baseball injuries in the coming years" if the app is used properly, according to the press release.
"For the people who think famous, major league pitchers are the only ones undergoing Tommy John surgery, we have news for you," said Dr. Wilk in the release. "We have seen countless youth and teenage baseball players with elbow injuries ... It's very unfortunate, sad, and in many cases, probably avoidable."
According to EvoShield, the app includes four different features: recommendations, a preseason preparation guide, a pregame warm-up routine, and a pitch counter/rest calculator. Here are some screencaps, again courtesy of EvoShield: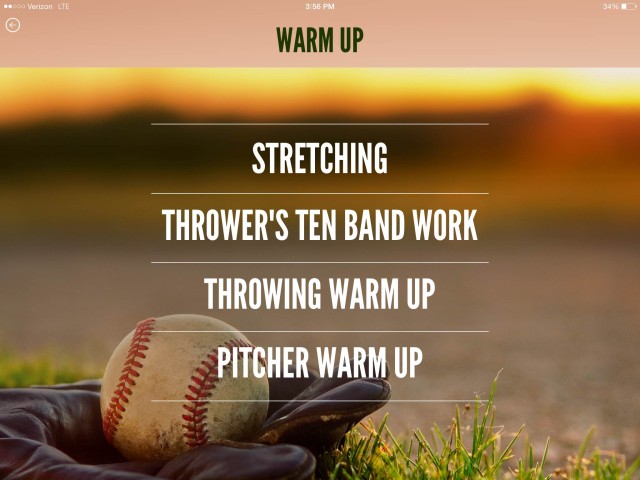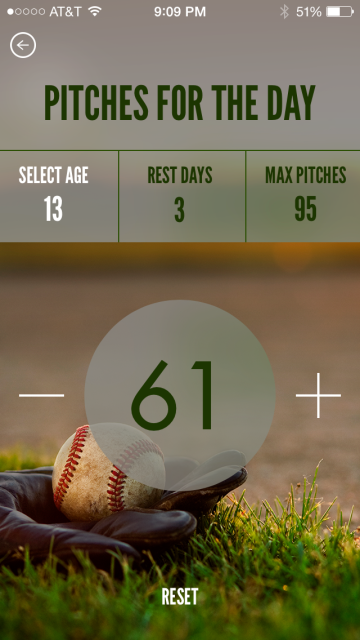 The app runs $9.99 and is currently available on iTunes. There doesn't appear to be an Android version just yet.
How much will the app help reduce injuries? Who knows. That 60 percent estimation in the press release struck me as optimistic, but as long as it helps pitchers -- especially young pitchers in high school or earlier -- understand the importance of monitoring their workloads, then it's a good thing.
Baseball has lost several of its best pitchers to Tommy John surgery this year, including Jose Fernandez, Kris Medlen, Patrick Corbin, Jarrod Parker and Ivan Nova.
Get 15 percent off any order of more than $75 at CBS Sports Shop

The Twins need help in the rotation, and they may look to the trade market to find arms

Here are the bullet-points of what went down Tuesday regarding MLB and the Braves' punishm...
The owners need to ratify on the new system in place, but the takeaway here is Ohtani is coming...

A preliminary report National Transportation Safety Board has shined some light on details...

John Coppolella was placed on the permanently ineligible list by MLB on Tuesday