Eric Byrnes says he knows of Hall of Famer who used steroids
Former big-leaguer Eric Byrnes has posted an excellent article on PED use, which includes him telling a story that he knows a Hall of Famer used 'roids in the 1970s and 1980s.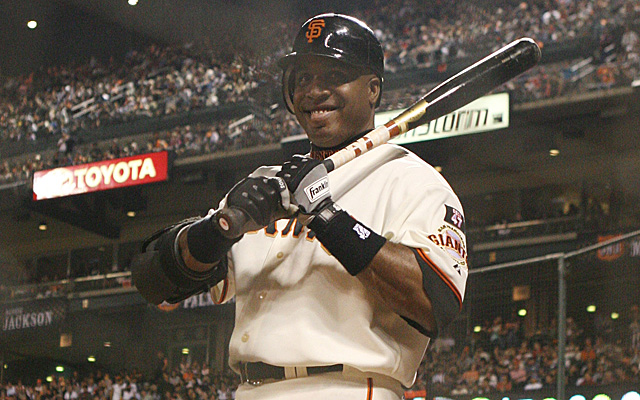 More MLB: Scoreboard | Standings | Probable Pitchers | Sortable Stats | Odds
Every December and January -- and, well, a lot of times in the other 10 months as well -- we get into Hall of Fame debates. In recent years, the conversation has an added element. That is, in addition to debating the on-field merit of the candidates to be enshrined into Cooperstown, many are now including whether or not a player used PEDs.
Some even include whether or not they think a player used PEDs. It has kept out surefire Hall cases like Roger Clemens, Barry Bonds and others.
Here's the problem, as outlined by former big-leaguer and current MLB Network analyst Eric Byrnes, writing on his personal blog: It's selective. We don't know that there aren't current players in the Hall who used. In fact, Byrnes says there's at least one:
Disturbingly, not long ago I was having dinner with a former long time Major League player that spoke about the steroid use of a prominent Hall of Famer that played the majority of his career in the 70′s and 80′s… Ha! Not like I was shocked but damn… So many members of the Hall of Fame, including this character, have recently spoken out and condemned guys who have had ties to performance enhancing drugs, saying there is no place for "cheaters" in the HOF… I just wonder how many of the other guys in the "Hall" were actually cheaters themselves?
Click through and read the entire article. It's a great perspective. I'm not going to speculate as to who this Hall of Famer in question might be. That's beyond reckless.
For me, I'll continue to preach that I think the mindset should be:
1. If a player never failed a drug test or served a suspension, I'd judge only on career resume on the field. This includes, in my opinion, players who juiced before the testing system was put in place.
2. If a player either failed a drug test or served a PED-related suspension, I"d say no to the Hall without discussion.
This is an unpopular view, I believe, but in my mind that's the only way to stay consistent.
Anyway, on to the name-calling in the comments section!
The Nats will host the All-Star Game in 2018

The Orioles are looking to trade Machado heading into his walk year

The Cardinals have been linked for a while to the Baltimore star
Gallardo spent the first eight years of his career in Milwaukee

MLB revenues are at a record high right now, but teams aren't spending it on players

Chicago added Tyler Chatwood earlier this offseason but might not be done adding to the ro...