Erik Bedard has a spot in the Astros' rotation
Veteran left-hander Erik Bedard has won a spot in the Astros' rotation.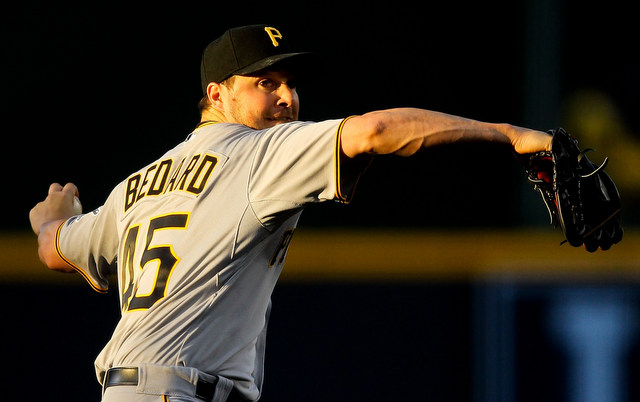 The Astros have informed veteran left-hander Erik Bedard he has a spot in their rotation, reports Brian T. Smith of the Houston Chronicle. He had been in camp on a minor league contract.
Bedard, 34, threw six scoreless innings with nine strikeouts and two walks this spring. He went 7-14 with a 74 ERA+ in 24 starts for the Pirates last season, though he missed some time with back problem. The southpaw has battled numerous injuries over years, and he has had Tommy John surgery and a pair of shoulder surgeries.
Bedard will join opening day starter Bud Norris, Lucas Harrell and Phil Humber in the Houston rotation. Either Brad Peacock or Alex White will fill the final starting spot while the other works in long relief.