Expectations for Wil Myers will be high, but it could have been worse
The Rays would like to take pressure off top prospect Wil Myers, who debuts Tuesday. In a way, they've done it by scoring more runs.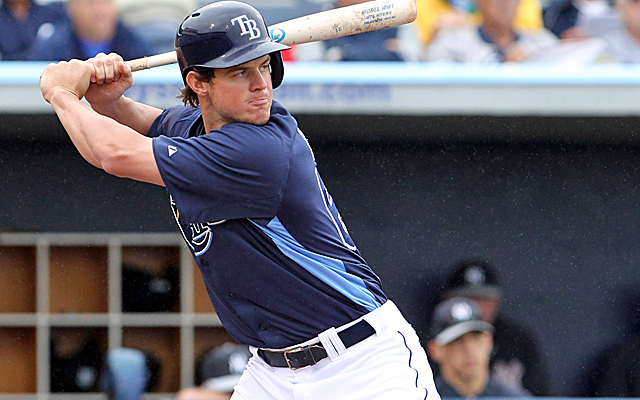 Joe Maddon says he wants to lower the expectations on Wil Myers.
I'm not sure that's possible ... but it could have been a lot worse.
Imagine if the Rays were the offensive weaklings many of us feared they'd be. Instead, they're fourth in the American League in runs, just three behind the Tigers.
Imagine if the Rays were buried in the standings. Instead, they're just two games out of the second wild-card spot, with Myers joining them Tuesday for his major-league debut.
The Rays are no doubt hoping that Myers will make an instant impact, the way Mike Trout did with the Angels, the way Bryce Harper did with the Nationals, the way Manny Machado did with the Orioles.
But when you looked at the Rays lineup this spring, it was easy to think that they'd struggle to score any runs early in the season, while waiting for enough time to pass that they could save some eventual money on Myers' future salaries (the only real reason he wasn't promoted sooner). It was easy to think that they'd need Myers to save them.
Instead, the Rays' biggest early-season problem was the bullpen that was so great last year. Their biggest recent problem has been a rotation that has a 6.58 ERA this month.
Even without Myers, and even without standout pitching, they've been good enough to keep their heads above .500 and keep themselves alive in the American League East.
Maddon took to Twitter soon after the Rays announced Myers' promotion Sunday night. He said Myers will hit in the "bottom part of the order" at first:
I don't want to lump a bunch of high expectations on Wil. We'll put him in the bottom part of the order and let him play, just be a Ray.

— Joe Maddon (@RaysJoeMaddon) June 16, 2013


"Just be a Ray."
We'll see. The Nationals put Harper in the "bottom part of the order" (seventh) at first. That lasted all of four games, before Davey Johnson moved him up to third.
Harper energized the Nationals. Trout changed the Angels (although not enough to overcome their 6-14 start without him).
Can Wil Myers change the Rays? Fortunately for him, they don't need a complete change.
Whether he and Maddon like it or not, there will be plenty of fans who expect him to do it.
Plenty of other teams are involved, of course

Where might the Orioles third baseman land?

Kinsler will slot in at second base for the Angels
The Marlins got a better return for Ozuna than Stanton or Gordon

The two teams are going about things in very different ways

The Marlins are indeed in teardown mode under new ownership