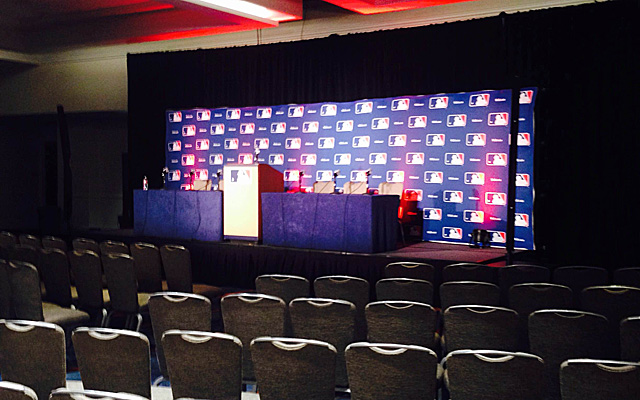 SAN DIEGO -- I'm here in one of the world's most beautiful cities (a confirmed fact even though I haven't, in fact, been to every city) for the 2014 MLB Winter Meetings, so let's take a quick cruise around to the sights and scenes of this annual event.
Beginning with a welcoming entrance to the Grand Hyatt ...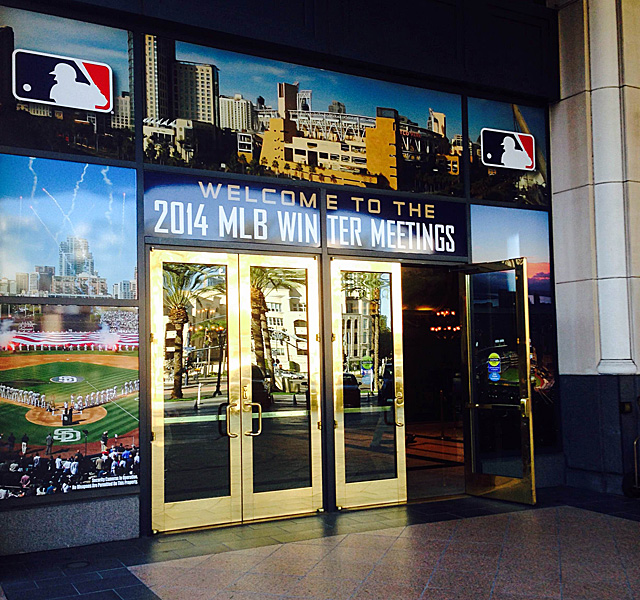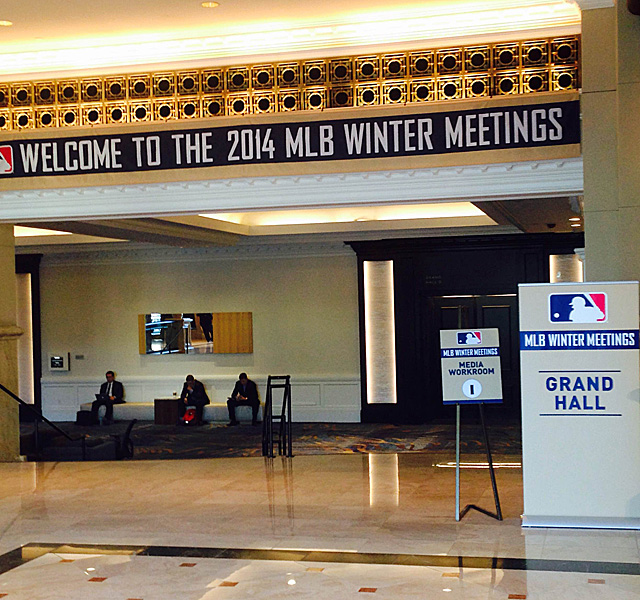 Gingerbread houses are so yesterday. How about a gingerbread hotel, a replica of the actual Grand Hyatt?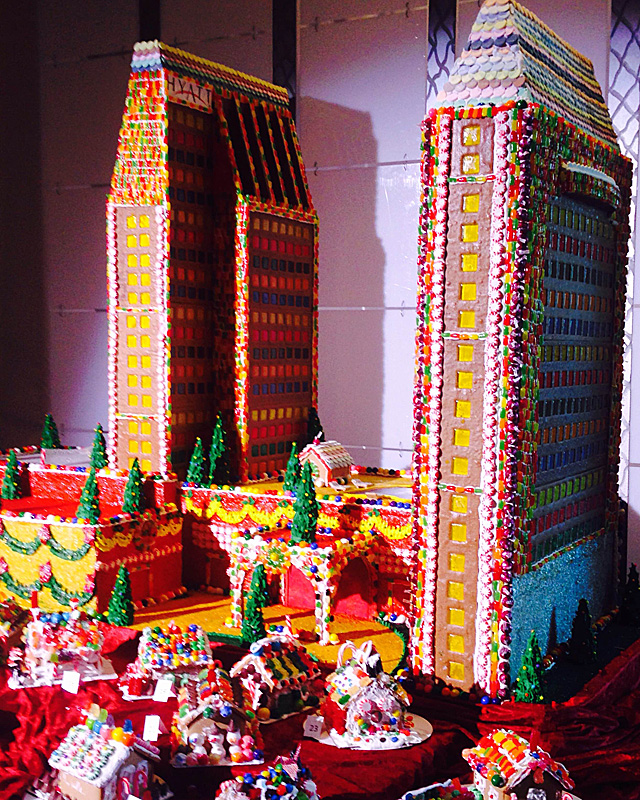 If you've been seeing MLB Network coverage from an inside studio that is not the lobby, this is the opposite view of it.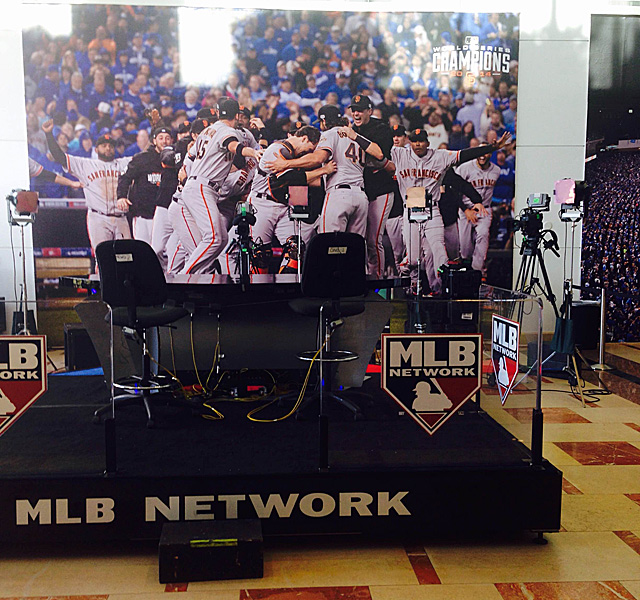 And the outside studio, again from behind: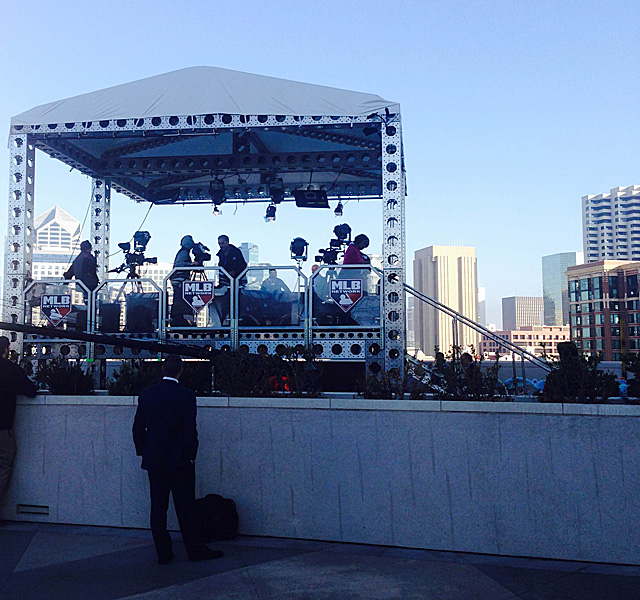 That view of the MLB Network studio above? Here's how everything looks if I walk to the opposite side of the area up on the fourth floor. Told ya it was a beaut.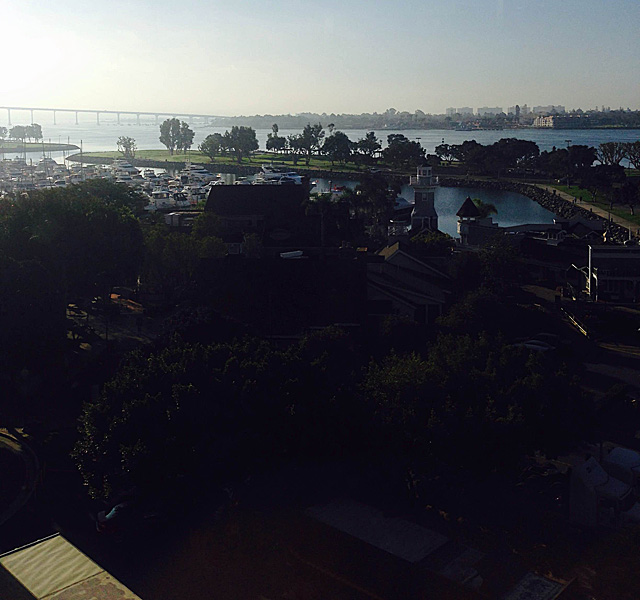 Let's hit the trade show, shall we?
The trade show is an event that coincides with the Winter Meetings annually. Businesses that could be selling to MLB teams, minor-league teams or fans alike converge and peddle their ware in a convention center.
First up, some Pure Grip batting gloves (powerhandz.com). They use pouches of iron sand in the hand "flex points" to greater increase hand strength. I tried them on and took a few light practice swings and it's easy to see how it might be of help, especially if players train with them often.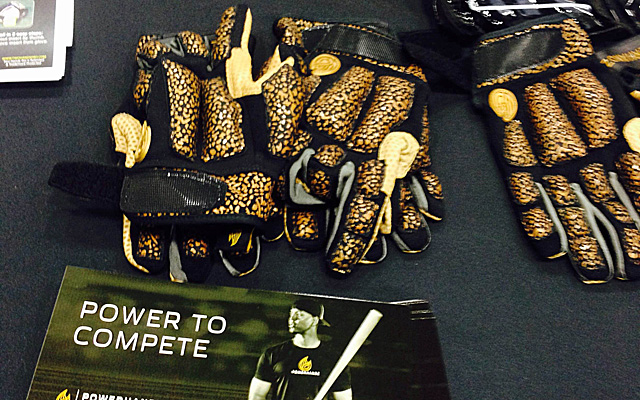 Clubhouse chairs!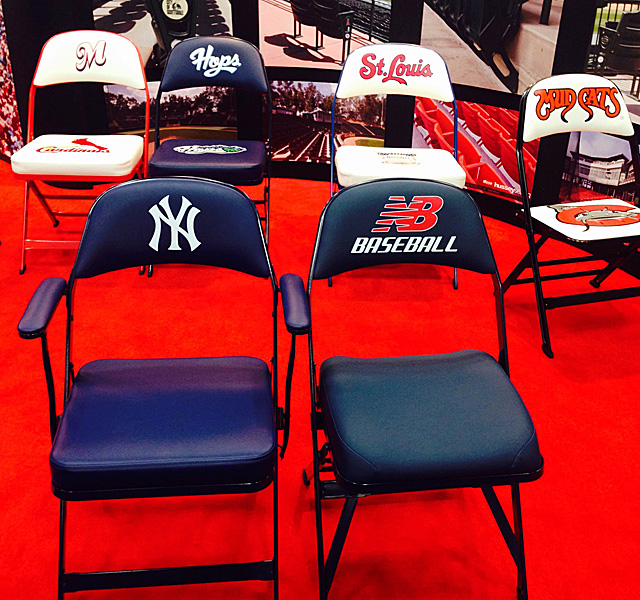 Kids playing videogames on a gigantic screen, but it's football. C'mon. (I'll await the false "baseball is dying" narrative).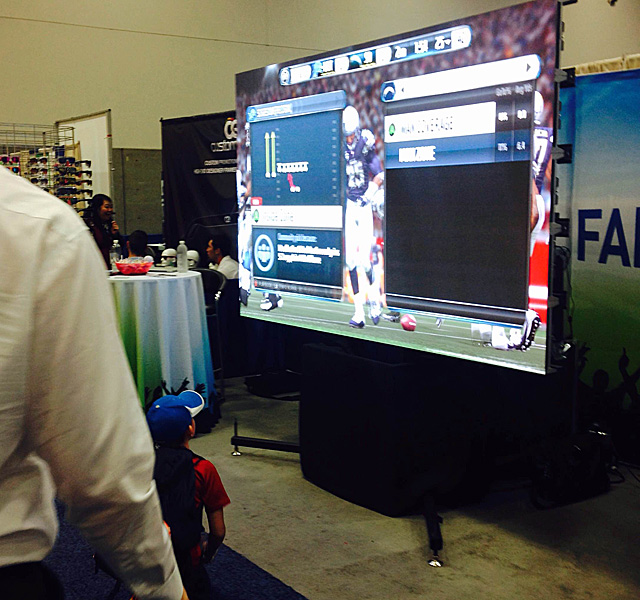 If you're looking for a mascot, there are companies for that, too ...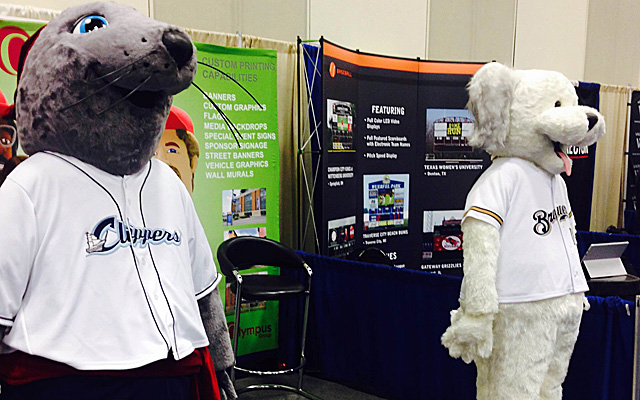 Zepp has an app that analyzes the biomechanics of your swing with a simple add-on to the bottom of the bat handle. Think that sounds silly? Look who uses it ...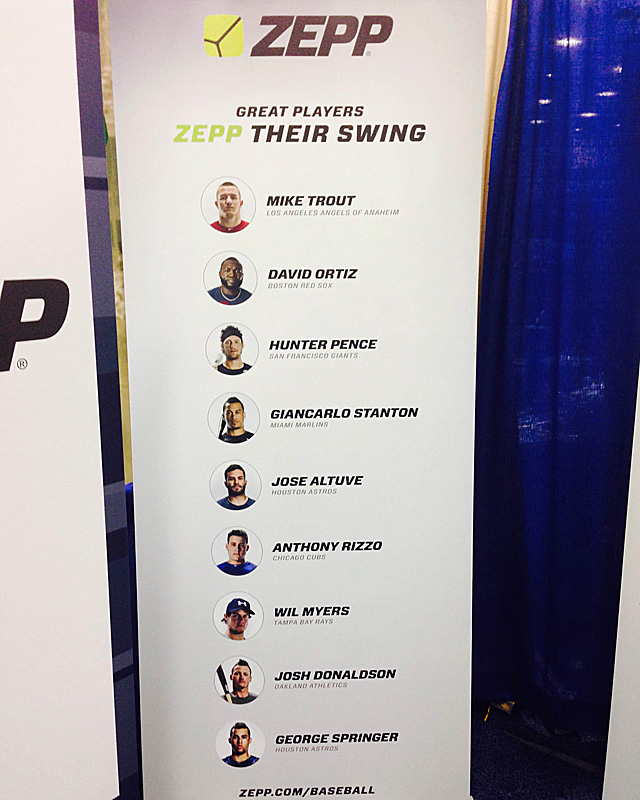 Logos on soon-to-be-garnishes? Why not?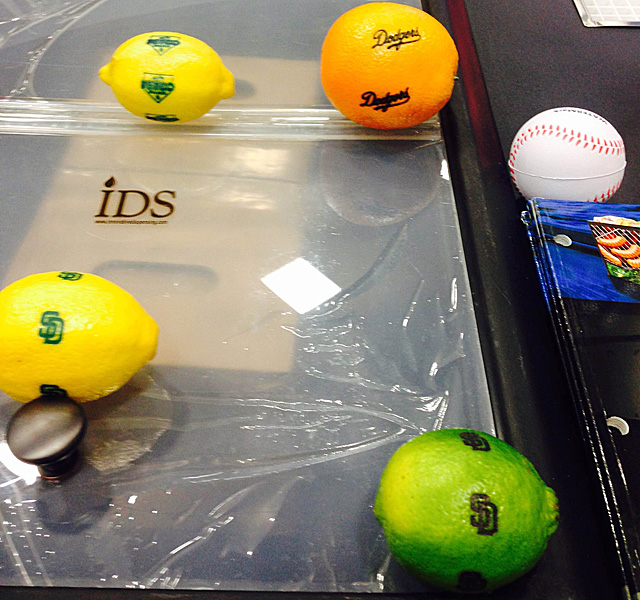 The photographer for this picture (me) is awful. Such poor focus.
But, yeah, people who make Hall of Fame plaques have booths, too. Fun trade show.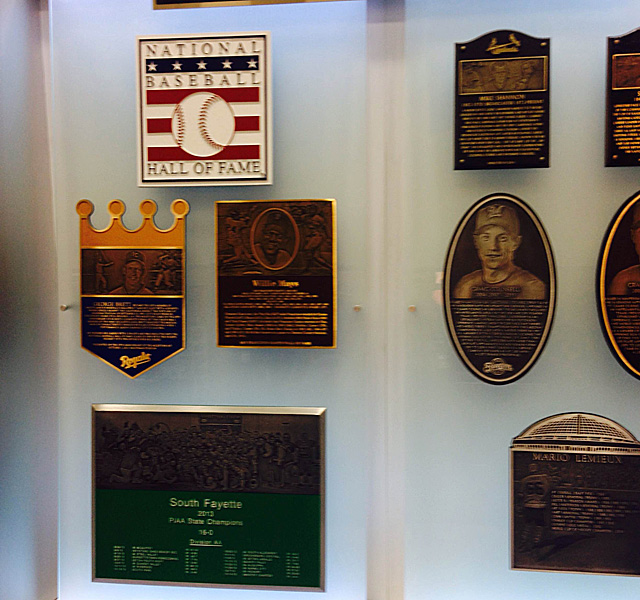 This company does game day giveaways. Every item on display was an actual giveaway somewhere this past season. And wouldn't you know it, I fell in love with some bobbleheads.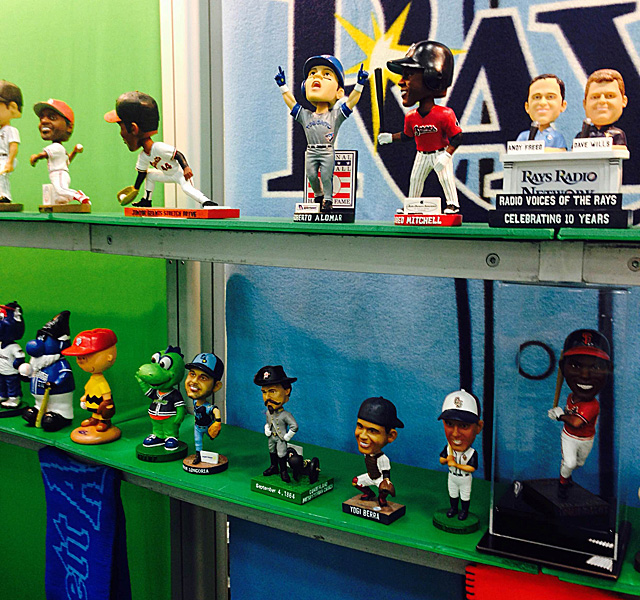 Wanna test out some equipment? Get in the cage and show your stuff.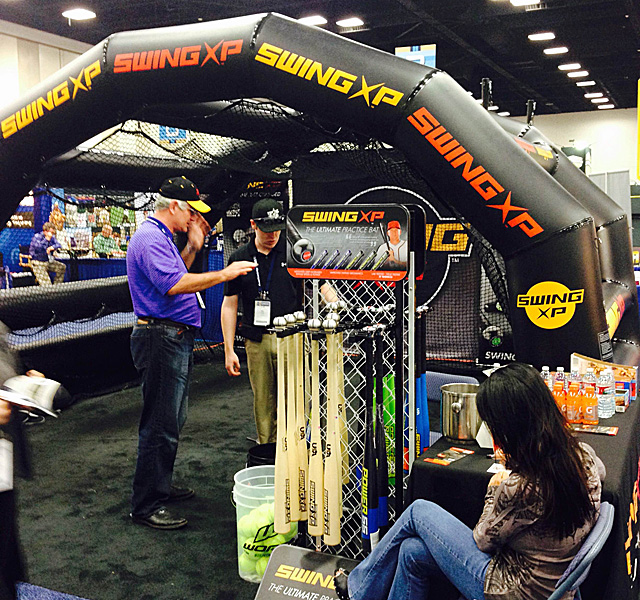 Championship rings? Yes, those are here ...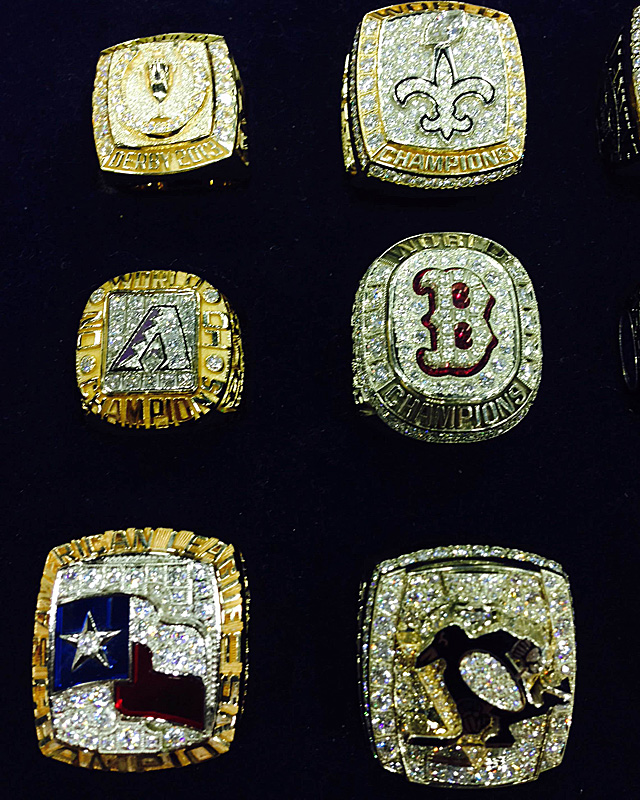 The Giants have a few of their own, you know.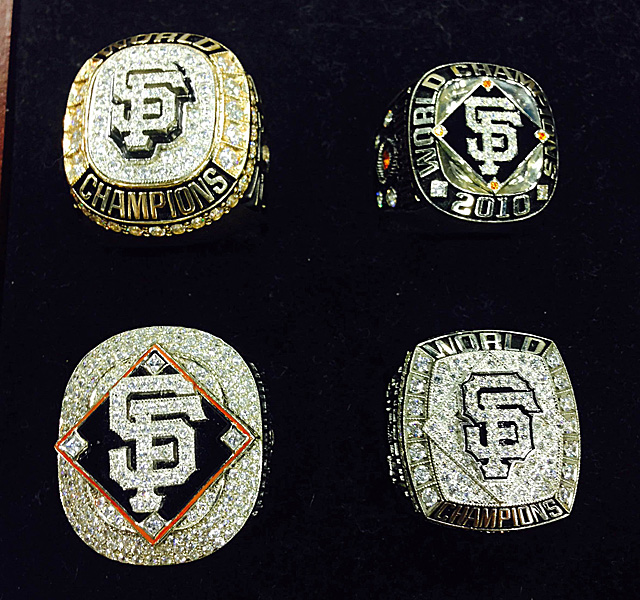 Minor-league hats are so good. I couldn't love them more.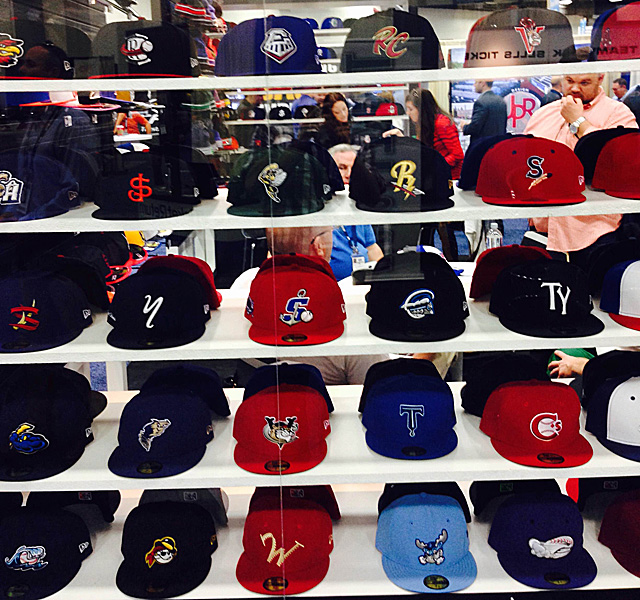 Another cage, this one with a fun game (and more unfocused photography. No wonder I only got a B- in photography class in high school).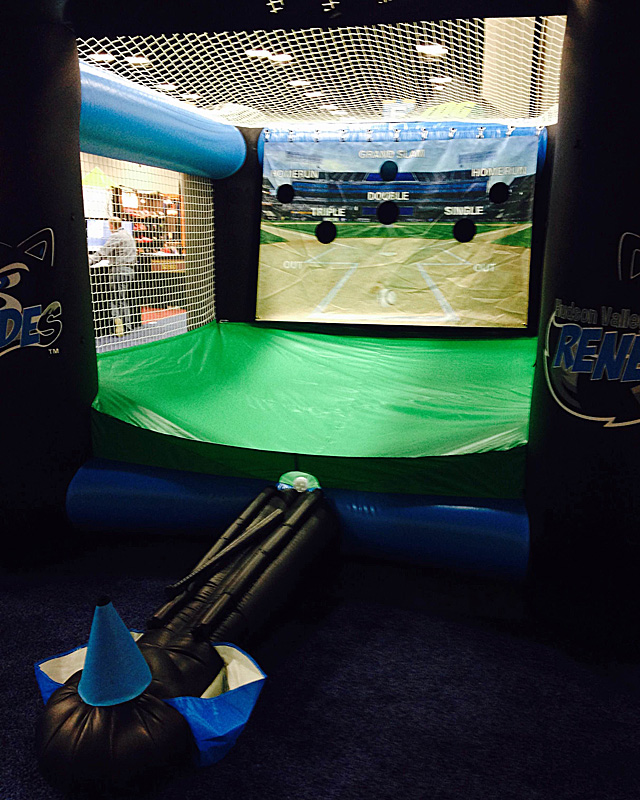 Some interesting new tees.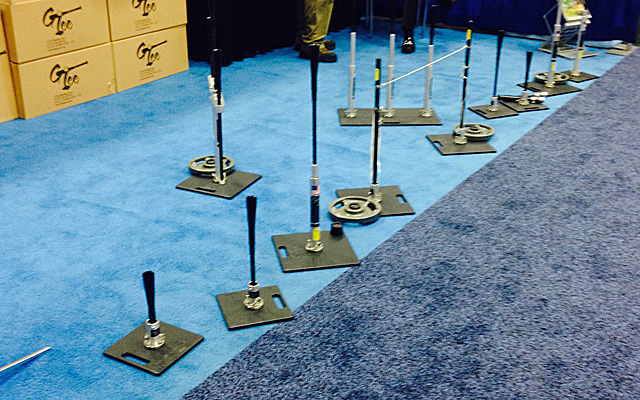 Not surprisingly, the item most on display throughout the trade show was a baseball bat. There must have been at least a dozen different companies with bat displays, selling you on why their models were best.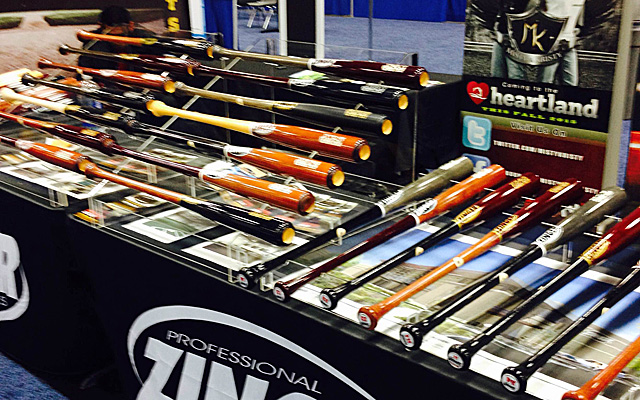 Also, pitching machines -- and, really, machines that produce flies and grounders, too -- were prevalent.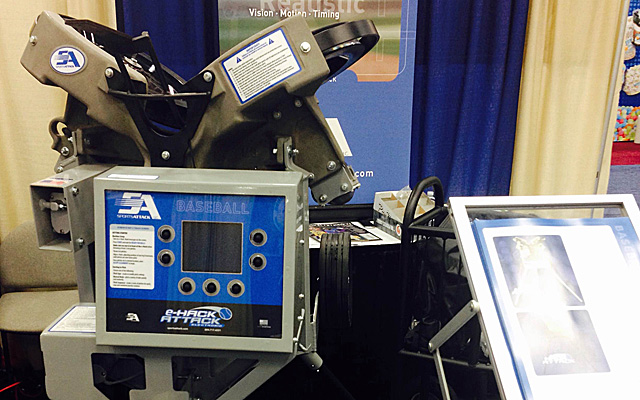 As were different devices to work on hitting mechanics, of course.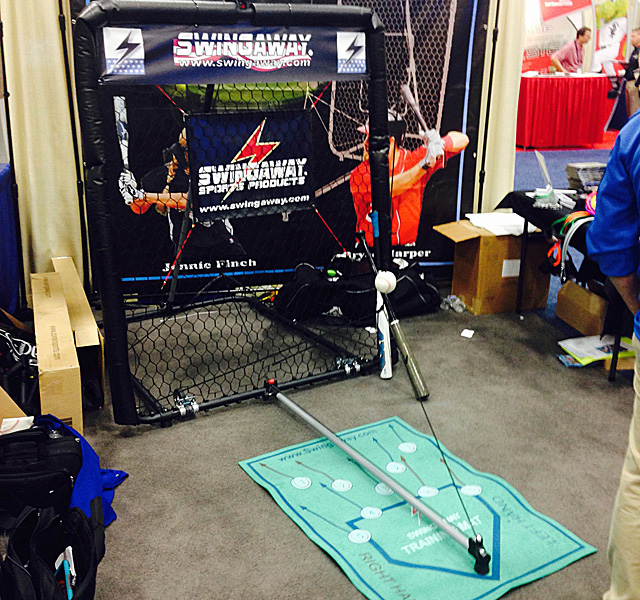 And now we're back from the trade show. What's happening? Good God, I hear Scott Boras' entrance music!
What would the Winter Meetings be without Boras telling everyone how awesome his clients are? Look at the scrum. It's glorious and I'm very thankful I was on the outside just a few minutes before leaving. I especially enjoy the light on Boras on the middle. Fitting.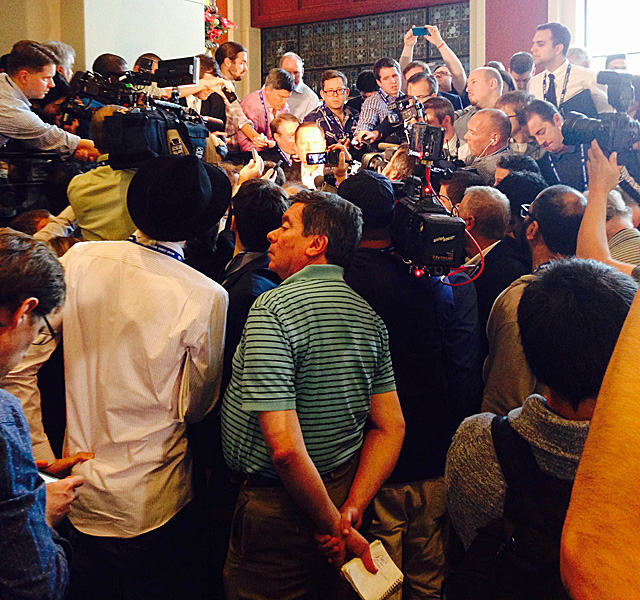 Also, did you know the place where they filmed the "Great Balls of Fire" scene in Top Gun is right across the street from where the Winter Meetings are being held? The scene (poor quality, for shame. I'm gonna have to tell the YouTube cameramen to do better next time):
Well, here's the proof from yours truly that I dined there.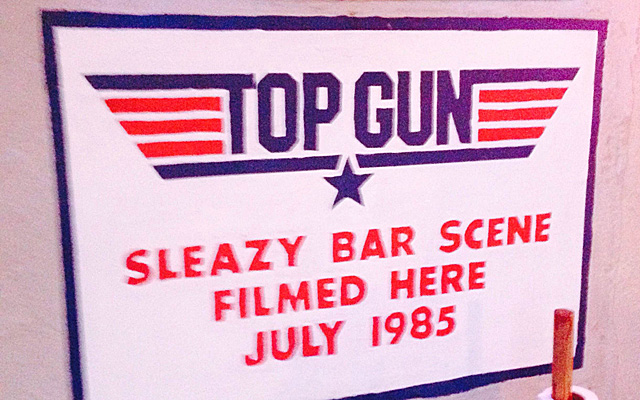 And this ...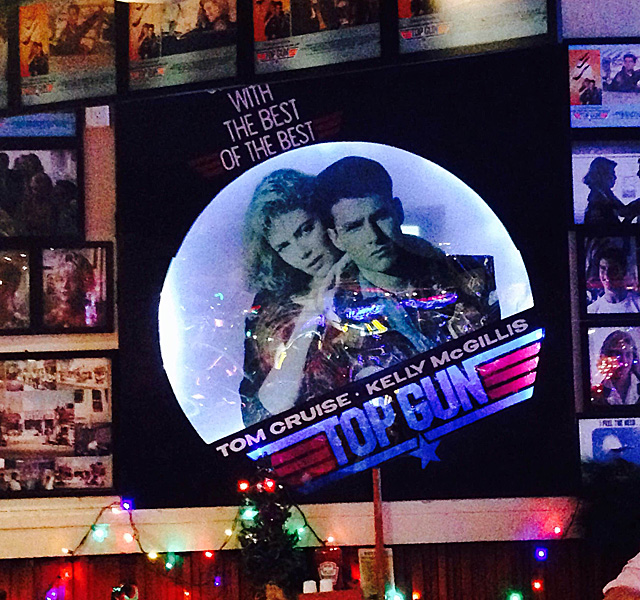 So there you have it. These have been your mildly interesting still photographs of the 2014 Winter Meetings in gorgeous San Diego.