Facebook, other electronic records used during Biogenesis investigation
MLB uses a series of high-tech tools during the Biogenesis investigation, including Facebook to dig up potential leads.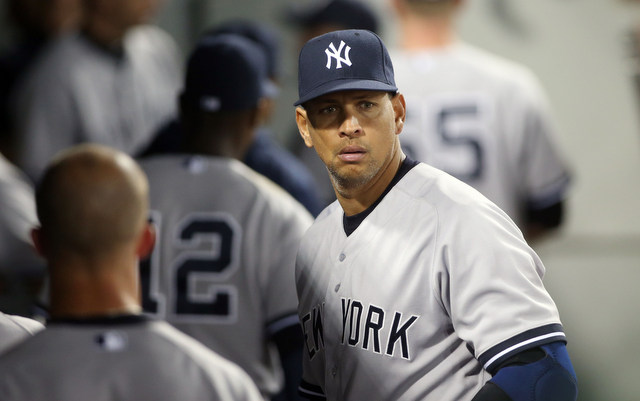 More MLB: Scoreboard | Standings | Probable Pitchers | Sortable Stats | Odds
Major League Baseball employed about 30 people on a full-time basis to gather information during their investigation into the South Florida performance-enhancing drug hub Biogenesis, reports the Associated Press. They used some high-tech tools to recover electronic evidence, which they then used to persuade a dozen players to accept 50-game suspensions.
The league examined the Facebook pages of Biogenesis, clinic chief Anthony Bosch and Porter Fischer, a former Biogenesis employee who provided documents to the Miami New Times for their initial report back in January. MLB also hired a data recovery company to obtain records from Bosch's cell phone after he agreed to cooperate with their investigation.
"To catch the most sophisticated intentional fraudsters, you have to use non-analytical means, which is another reason why baseball's effort here is such a pivotal moment for the anti-doping fight," said Travis Tygart, CEO of the US Anti-Doping Agency. "It's like traditional law enforcement methods. Even without the powers of law enforcement -- wiretaps, search warrants -- you can still have success in obtaining these documents."
That electonic info allowed investigators to piece together who Biogenesis, Bosch and Fischer were friends with, and which of those friends had posted photos of athletes mentioned in the New Times report. Each new link provided new leads. David Prouty, general counsel for the players' union, acknowledged this evidence "both complicates things and adds a layer of proof that certainly wasn't available many years ago."
During their interviews with the various players involved in the scandal, MLB showed off evidence that included instant message transcripts and text message records. It is believed some emails were recovered as well. Although the union was unable to review the evidence thoroughly, it was obvious there was a strong electronic trail.
A total of 15 players were suspended for their ties to Biogenesis. Alex Rodriguez received the stiffest penalty, a 211-game ban, but he is the only player to file an appeal. Ryan Bruan (65 games) accepted his ban after seeing the evidence. Others like Nelson Cruz, Jhonny Peralta and Everth Cabrera received the standard 50-game ban for first-time offenders.
None of the players suspended for their ties to Biogenesis failed a drug test. All of the suspensions were based on "non-analytical positives," or strong evidence showing the purchase and/or use of performance-enhancing drugs.
Where might the Orioles third baseman land?

Kinsler will slot in at second base for the Angels

The Marlins got a better return for Ozuna than Stanton or Gordon
The two teams are going about things in very different ways

The Marlins are indeed in teardown mode under new ownership

The Marlins still have more attractive pieces