Finding low strikeout, pitch to contact starters for the Twins
The Twins are known to prefer starters who pitch to contact, so let's dig up this winter's best low strikeout free agent hurlers.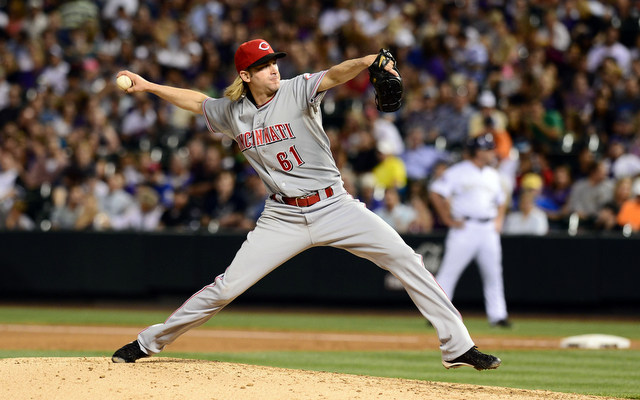 This past season, the Twins had baseball's worst rotation ERA (5.26) by almost half-a-run over the second worst Blue Jays (4.81). That's hard to believe considering the pitcher-friendly confines of Target Field. Needless to say, starting pitching is on the team's agenda this winter. In fact, ESPN's Buster Olney says Minnesota is seeking two veteran starters this offseason.
The Twins have made no secret of their affinity for pitch to contact pitchers, guys who work quickly and use their defense. They may not have come out and admitted it, but actions speak louder than words. Minnesota's starters didn't just have the lowest strikeout (4.93 K/9) in baseball this year, it was the lowest by any team since the 2006 Royals (4.91 K/9). Over the last 10 years, Twins starters are second to last in baseball with a 5.95 K/9. That's over close to 10,000 innings. Only Kansas City has been worse (5.91).
Now, pitching to contact is not necessarily a bad thing. I prefer strikeout pitchers myself, but there's nothing wrong with guys who get quick outs and go deep into games. The Mark Buehrles of the world. So, with that in mind, here are the free agent starters with the lowest strikeout rates from 2011-13 (min. 300 innings).
Strikeouts Per Nine Innings (K/9)
Percentage of Batters Faced (K%)
Westbrook, 12.2%
Saunders, 12.4%
Pelfrey, 13.5%
Francis, 14.1%
Zito, 14.2%
Marquis, 14.4%
Arroyo, 14.4%
Hernandez, 14.6%
Chen, 15.9%
Vargas, 16.0%
Same 10 names but in a slightly different order. The league average over these last three years is 6.99 K/9 and 18.1 K%, in case you're wondering.
Pelfrey and Marquis played for the Twins in 2013 and 2012, respectively. Westbrook and Zito may be headed for retirement due to injuries and/or poor performance. Vargas could be in line for a sizeable free agent contract, perhaps outside of Minnesota's price range. Saunders, Francis, Arroyo, Hernandez and Chen remain on the board.
Arroyo seems like a perfect Twins pitcher and, sure enough, Mike Bernardino of the Pioneer Press reports the two sides have been in contact and have even gone so far as to discuss contract language. Phil Miller of the Star Tribune reports Minnesota has interest in a reunion with Pelfrey as well. The Twinkies have stayed true to form and already touched base with a few of these low strikeout, pitch to contact guys.
Barring some sudden breakouts from young players and a handful of super-effective free agent signings, the Twins are probably still a year or three away from re-entering the AL Central race. They should focus on stopgap hurlers right now, not long-term building blocks. There aren't many of those guys out there anyway. Arroyo and, say, Saunders would push them towards respectability in 2014, strikeouts or no strikeouts, but not into the postseason.
The Angels' Ohtani faced Milwaukee in Cactus League action on Saturday

New Mexico broke the school and WAC single-game run record with a 39-0 victory over Mississippi...

It's the first Saturday slate of spring training games, and Ohtani will be taking the mound...
The Tigers are very early in their rebuild and they're counting on Miguel Cabrera to rebound...

The Grapefruit League and Cactus League seasons started on Friday

Data will be collected and then used to determine whether humidors are necessary in 2019