First-round picks that hurt: Mariners take Jeff Clement third overall
The Mariners took Jeff Clement third overall in a first round that yielded nine All-Stars. And they almost took Troy Tulowitzki instead.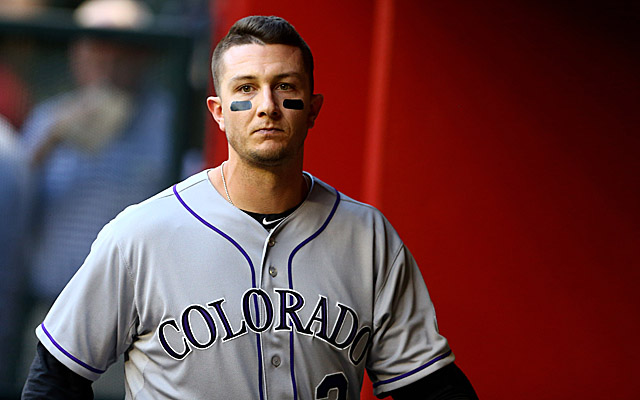 More MLB: Power Rankings | Expert Picks | Latest news & notes | Fantasy news
Throughout this week leading up to the MLB Draft, we'll take a look at a few notable, relatively recent first-round picks that have, in hindsight, harmed the franchise with the errant pick. Please again note the word "hindsight" in there, because drafting well in Major League Baseball is even more difficult than in the NFL and NBA due to all the different levels of scouting and minor-league levels the players must travel through before getting to the bigs.

Our first installment is a pretty bad miss by the Mariners in the 2005 MLB Draft with the third overall pick. Even worse is that they were apparently close to not missing.
The pick: Jeff Clement, C, Southern California
The picks that immediately followed: Ryan Zimmerman, Ryan Braun, Ricky Romero, Troy Tulowitzki.
Ouch, right? I mean, even if you discount Romero based upon where he is now, consider that he gave three quality years in the Blue Jays rotation and was an All-Star in 2011, when he finished 10th in Cy Young voting. Clement, meantime, hit .218/.277/.371 in parts of four seasons, two of which came with the Pirates.
For those interested, Clement followed Justin Upton and Alex Gordon in this unbelievably stacked first round (we'll get to that later).
Now, Mariners fans might want to look away. The following is from the final mock draft of Baseball America's Jim Callis back in 2005:
The Mariners were expected to take Tulowitzki as recently as Friday, but they're looking for a catcher and a power bat. Clement fits the bill on both counts, and as a bonus he's lefthanded. Seattle would gladly snap up Upton or Gordon if one of them falls to No. 3. Rumors persist that the Mariners are considering Stanford first baseman John Mayberry Jr., their unsigned 2002 first-rounder, but he would be a huge reach.
So they changed their mind on Tulo and went with Clement, it sounds like. That's rough. Even Mayberry would have been better, though it would have been a reach, as Callis predicted.
The players listed above weren't the only good or even great players in the first round in 2005, nor were the Mariners the only team to miss badly.
After the Rockies took Tulowitzki, the (then) Devil Rays took Wade Townsend, who would never make it past Double-A. After Townsend? Mike Pelfrey, Cameron Maybin, Andrew McCutchen and Jay Bruce.
There's more, too.
C.J. Henry (Yankees) and Mark Pawelek (Cubs) never made it to the majors, but were taken in the few picks leading up to the Red Sox grabbing Jacoby Ellsbury 23rd overall. Matt Garza (Twins) was then taken 25th overall.
What a first round that was. It'll go down as one of the great first rounds in the past few decades, even with a few teams blowing the picks pretty badly. None hurt as badly as the Mariners, though.
Keep tabs on the top 50 free agents right here

Your one-stop shop for all things MLB Winter Meetings-related

The Angels knew about the first-degree sprain and still wanted to sign the potential ace, of...
The run on relievers continues with two more signings

The Yankees added Giancarlo Stanton in a blockbuster trade, though they now have openings at...

Smyly is currently on the mend from Tommy John surgery