First-round picks that hurt: O's take Rowell over Scherzer, Lincecum
In 2006, the Orioles selected high school hitter Billy Rowell over power pitchers Tim Lincecum and Max Scherzer in the first round of the MLB Draft.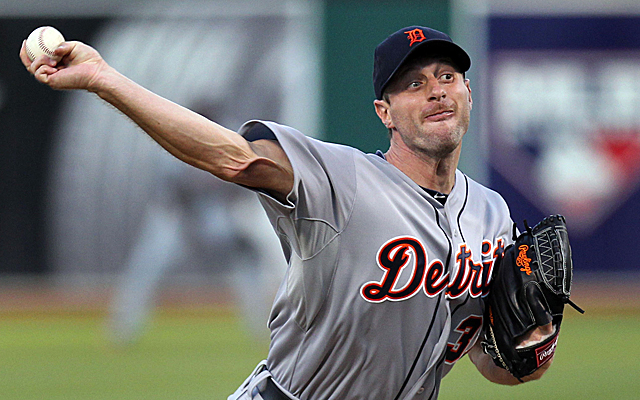 MORE: M's take Clement over Tulowitzki
Throughout this week leading up to the draft, we'll take a look at a few notable, relatively recent first-round picks that have, in hindsight, harmed the franchise with the errant pick. Please again note the word "hindsight" in there, because drafting well in Major League Baseball is even more difficult than in the NFL and NBA due to all the different levels of scouting and minor-league levels the players must travel through before getting to the bigs.

For this installment, we'll grab one that looks like a big black eye for the Orioles these days. It happened with the ninth overall pick in the 2006 MLB Draft.
The pick: Billy Rowell, 3B, Bishop Eustace Prep (Pennsauken, NJ)
The draft picks that immediately followed: Tim Lincecum, Max Scherzer.
The Orioles haven't had good success in finding an ace -- at least not a "true" ace that is an elite pitcher -- probably since the days of Mike Mussina. In taking Rowell, the Orioles passed on a pair of future Cy Young winners.
Rowell, on the other hand, finally got past Class A in 2011, when he hit .227/.304/.244 in 41 games for Double-A Bowie. It was his last year in professional baseball. With a 6-foot-5 frame, he collected only 40 homers with a .389 slugging percentage in 550 career minor-league games.
Rowell failed two drug tests in the minors and admitted both were for marijuana.
Obviously, Rowell wasn't the only miss in this draft. Evan Longoria went third overall to the Rays, behind Luke Hochevar (Royals) and Greg Reynolds (Rockies). Should he have gone first overall? Well, Clayton Kershaw wasn't picked until seventh overall. Brad Lincoln, Brandon Morrow and Andrew Miller came in between. There were several misses before Ian Kennedy went 21st overall, too. 
Amidst everything, though, the Rowell selection -- especially in light of the timing and the Orioles still hoping for someone like Dylan Bundy to be the ace of the future -- seems the most egregious.
Fans aren't happy Gerrit Cole and Andrew McCutchen have been traded away

Acuna is arguably the best prospect in baseball

Kent had a good career, particularly with the bat
This would undoubtedly be the worst trade in Miami Marlins history

The Pirates recently shipped Gerrit Cole and Andrew McCutchen to Houston and San Francisco,...

Surely, Martinez and his agent are holding out for more