Former player, long-time broadcaster Jerry Coleman dies at 89
Jerry Coleman, the only MLB player to serve in two wars, passed away at age 89 on Sunday.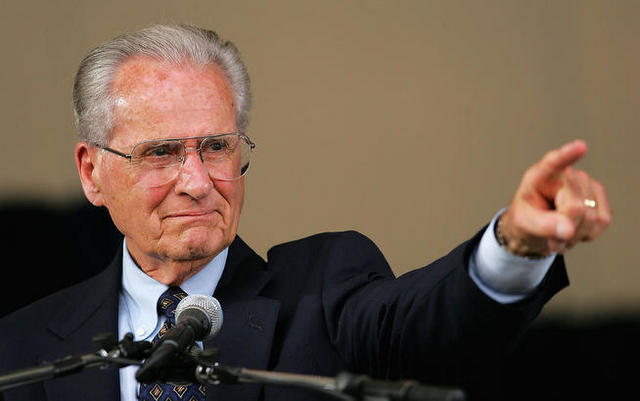 Former Yankees infielder and long-time broadcaster Jerry Coleman passed away on Sunday at the age of 89. The Padres, for whom he called games since 1972, confirmed his passing.
"The San Diego Padres are deeply saddened by the news today of the passing of Jerry Coleman," said the team in a statement. "We send our heartfelt sympathy to the entire Coleman family, including his wife, Maggie, his children and grandchildren. On behalf of Padres' fans everywhere, we mourn the loss of a Marine who was truly an American hero as well as a great man, a great friend and a great Padre."
In parts of nine seasons with the Yankees (1949-57), Coleman hit .263 with 16 home runs and 22 stolen bases while helping the team to four World Series titles.
After retiring, Coleman broadcast games for CBS from 1960-62, the Yankees from 1963-69, the Angels from 1970-71, and the Padres from 1972-present. He was given the Ford C. Frick Award in 2005 for broadcasting excellence and was inducted into the National Radio Hall of Fame in 2007.
Coleman served in both World War II and the Korean War, receiving several military medals. He is the only MLB player to see active combat in two wars.
Our condolences go out to his family and friends.
Sale becomes the first AL pitcher to reach 300 strikeouts since 1999

Steve Balboni's long-standing record of 36 has finally fallen

Several players called for the netting to be extended down the base lines following Wednesday's...
Maria made landfall as a Category 4 on Wednesday

The players are trying to do their job and don't want to see anyone hurt

The child is receiving medical attention at an area hospital, the Yankees said in a statem...