Four Rocky Bridges baseball cards and the implications thereof
Look at former major-league infielder Rocky Bridges. Just look at him.
MORE: Minor-league promotion to include "beard-tasting"
Rather than indulge in any ceremonial throat-clearing, I'll just unfurl like a sovereign battle flag these four Rocky Bridges baseball cards of which you should drink deeply ... 
One: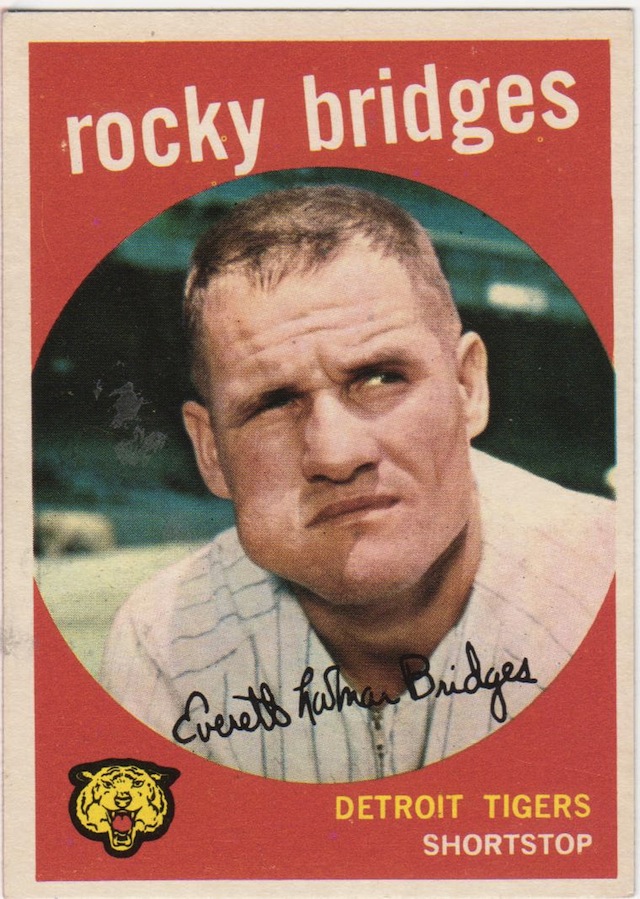 Two: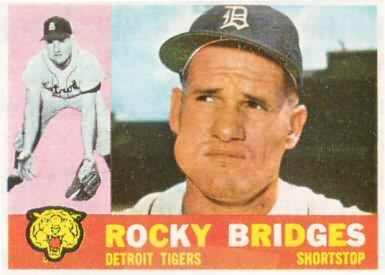 Three: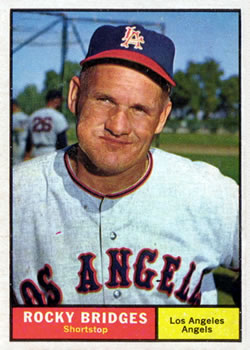 And, finally, four: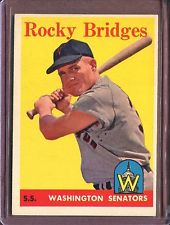 There are those ballplayers who place a pinch of smokeless tobacco between cheek and gum. And then there is Rocky Bridges, USA American infielder of the 1950s and 60s, who instead placed all of tobacco history between his cheek and gum. 
Rocky Bridges, I christen thee: "Skoal Hamster."
The Dodgers and Braves pulled off a whopper on Saturday

Sabathia will reportedly spend a 10th season in the Bronx

Fowler suffered a knee injury at Chicago's Guaranteed Rate Field
The lefty starter is coming off a terrible season

After acquiring Ian Kinsler and Zack Cozart in recent days, the Angels are trending upward

Cozart's coming off a big season as the Reds' shortstop