Fun in rumor mongering: Robinson Cano in Detroit-area airport?
Did Robinson Cano secretly fly into the Detroit area to meet with the Tigers? The guess is no, but there's at least a small amount of evidence saying it's possible. Rumors season is fun.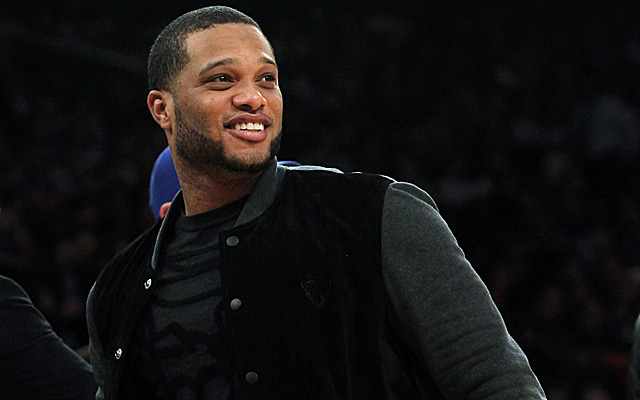 After the Tigers just shed (most of) the gigantic contract of Prince Fielder and traded for second baseman Ian Kinsler, it seems ridiculously unlikely that they'd make the bold move of paying over $200 million to sign second baseman Robinson Cano -- especially with Max Scherzer and then Miguel Cabrera likely needing to be re-signed in the next few years. 
But we're in the offseason and Cano is the biggest name, by far, available via free agency. Tis the season for ...
Robinson Cano spotted at Detroit Metro Airport.

— Scott Bostic (@Scott_Bostic) November 22, 2013
And ...
@Buster_ESPN Was told by a friend who works at Willow Run Airport in Detroit, a plane just landed with Jay-Z and Robinson Cano onboard.

— erikziegler (@erikziegler) November 21, 2013
Now, those aren't reporters and of course they're talking about different airports on different days. So it would seem at least one -- or both, more likely -- is totally made up.
Then again, an actual Detroit reporter came up with the following possibly coincidental circumstances, making a Cano visit to Detroit at least remotely possible (via detroitnews.com):
There was, indeed, a charter plane that took off from Teterboro, N.J., about a half-hour outside New York City, at 6:59 a.m. Friday and landed at Willow Run 90 minutes later. The plane then sat at Willow Run until 2:04 p.m., when it headed back to Teterboro. The plane in question is a Kelso Air-owned business jet, a Bombardier Challenger 600, which seats between 14 and 18 passengers. This plane could cost as much as $4,100 per hour to charter, or more than $32,000 for this particular trip — impressive, to be sure, but not much of a dent for someone who made, say, $15 million in salary in 2013.

This jet also has made no other recent trips to Michigan. Its recent getaways include such locales as Augusta, Ga. (home of swanky Augusta National Golf Club); Bermuda; Sacramento, Calif.; San Diego; and Chicago.

There was no word from either airport on whether Cano had been on board. An employee in the administration office at Teterboro said even if he had that information, he couldn't disclose it. There was no answer at Willow Run on Friday evening.
The Detroit News report also notes that Jay Z was in Oklahoma City with his NBA superstar client, Kevin Durant. So if there was a Cano visit, it was without his Roc Nation Sports agent Jay Z.
Under the several circumstances outlined above, I'd be beyond shocked if the Tigers actually were throwing their hat in the Cano ring, circumstantial evidence of a possible private flight or not.
And, yes, I'll point out that I don't believe the rumors. But it's at least fun to discuss.