Giants' Lincecum could regain past form, his hip surgeon predicts
Noted hip specialist Marc Philippon pained a very optimistic picture of Lincecum's pitching future.
Iconic Giants right-hander Tim Lincecum should make a full recovery and even has a very good chance to regain his previous velocity and control following left hip surgery, world-renowned surgeon Marc Philippon said in a phone interview with CBSSports.com.
"I'm very optimistic," said Philippon, who repaired Lincecum's hip Thursday morning in Vail, Colo.
A torn labrum was repaired and impingement alleviated in Lincecum's hip, and Philippon estimated Lincecum should be able to return to a big-league mound in 12 to 20 weeks, meaning spring training is an extreme likelihood for the two-time Cy Young winner and three-time World Series champion.
And it shouldn't be assumed that it won't be the Giants. There is a popular narrative that he may have thrown his last pitch with the Giants, but both sides have an interest in continuing the relationship and they've already preliminarily discussed that possibility. Giants managing partner Larry Baer expressed that interest in an interview with the San Francisco Chronicle.
Philippon found he didn't need to surgically repair Lincecum's right hip, and believes the rebuilt left hip should help alleviate any issue with the right hip since he will no longer feel the need to compensate. Linceum's real issue was with his landing leg.
"He has a very strong, stable hip with no impingement (now)," Philippon said.
Philippon also disagreed with a characterization going around that Lincecum ever had a "degenerative" condition, saying the pitcher only had "early wear" that's normal, and no advanced arthritis whatsoever.
The best news Philippon provided was his belief that Lincecum, who used to throw in the high 90s and was in the low 90s early this year before hip problems limited him to the 80s, should regain past form. Lincecum, who was 7-4 with a 4.13 ERA this season, is a three-time strikeout champion with two no-hitters on his resume, as well.
Philippon, one of the foremost hip surgeons in the world, surgically repaired the hips of Alex Rodriguez and Troy Tulowitzki, as well as tens of other top athletes, such as Mario Lemieux, Greg Norman and many others. Rodriguez is having an amazing season for a 40-year-old, and Tulowitzki is back to starring at shortstop this year, making the All-Star team before his trade from the Rockies to the Blue Jays. He sees no reason to be anything but positive about Lincecum, who is much younger than Rodriguez and about the same age as Tulowitzki.
"I think it's going to help tremendously to regain the velocity on his pitches and the (control) of them," Philippon said. "If you cannot control the hips – that's what generates the power – it's difficult to get full motion.
"Every pitcher is different. In his style of pitching he uses the hips a lot," Philippon said. "We're going to make sure he returns perfectly balanced. We want to make sure his pitching balance his better."
When there's a torn labrum and impingement in the area, Philippon explained that a pitcher's movement becomes limited, muscles have to compensate and acid builds up, thus the loss of power. Lincecum was off to a decent start this season, but started to slide off the mound as his hips became an issue. He went on the disabled list after being struck in the forearm with a batted ball against the Rockies July 27, and while recovering from that injury, the hip issue reared up.
Philippon noted that Rodriguez, who's nine years older, has regained a lot of power, which shows how effective these surgeries can be.
"A guy like Tim, who's 31," Philippon said, "he has all the reason in the world to be optimistic."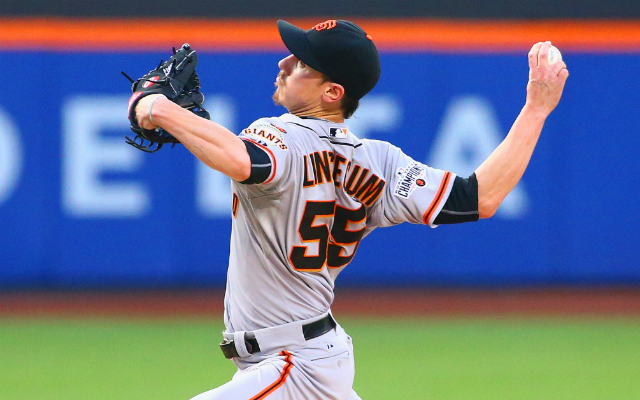 CBS Sports HQ Daily Newsletter
Get the best highlights and stories - yeah, just the good stuff handpicked by our team to start your day.
Please check the opt-in box to acknowledge that you would like to subscribe.
Thanks for signing up!
Keep an eye on your inbox for the latest sports news.
Sorry!
There was an error processing your subscription.
Here's our regularly updated look at the injuries that are causing the biggest stir across...

X-rays were negative, but Ramirez might not be in the Opening Day lineup

Syndergaard wants his team to pay its best player and avoid unnecessary mileage
The Diamondbacks are in a state of transition

The Pirates pulled off a winning season in 2018 but have done little to improve the team since...

Alex Wilson is coming off a strong season with the Tigers