GIF: An important lesson in bat-flip etiquette
Everyone loves a good bat-flip, but it's time to discuss some etiquette.
More MLB: Scoreboard | Standings | Probable Pitchers | Sortable Stats | Odds
I can't imagine there are many things more exciting that hitting a game-tying, two-run homer in the bottom of the ninth inning. That's what Jun-Woo Jeon of the Lotte Giants did against the NC Dinos during Korea Baseball Organization play on Tuesday night. Or, at least that's what he thought he did: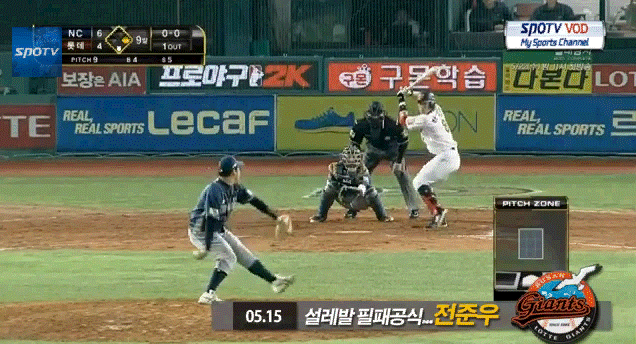 That's rough. Full-blown "I'm the man, I'm on top of the world" bat flip only to watch the ball settle into an outfielder's glove. The first baseman, apparently aware of Jeon's pain, offered a friendly pat on the back: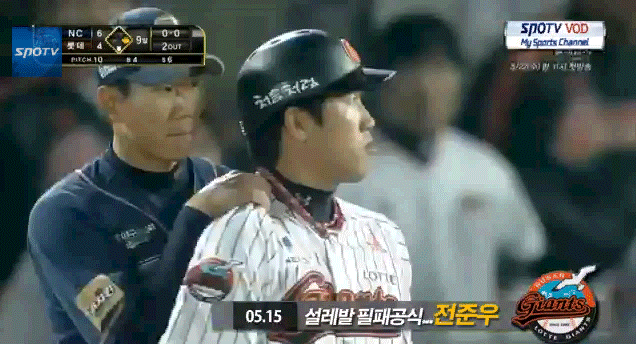 The video, which can't be embedded on EOB for whatever reason, is available right here.
This is as good a time as any for a lesson in bat-flip etiquette. Here are some ground rules:
Make sure you really got all of it.
Don't let the other team's players console you. That's just wrong.
Do not practice or script the bat flip. It must come naturally. That one definitely looks planned.
Don't stare down the pitcher; watch the ball. No need to be a total jerk about it.
(h/t @myKBO)
Despite an awful month, the Dodgers are again NL West champions

The record of 38 previously belonged to Hall of Famer Frank Robinson

The report also says that Jeter had outgoing president David Samson do the firing
This wasn't a traditional hidden ball trick, but the Blue Jays pulled it off

The Tigers essentially fired Brad Ausmus on Friday, but things are going to be ugly for a...

The club made the announcement on Friday