GIF: Henderson Alvarez's novelty first pitch of the game windup
Here is the old school windup Henderson Alvarez uses for his first pitch of each game.
More MLB: Power Rankings | Expert Picks | Latest news & notes | Fantasy news
I watch far too much baseball and I follow the game obsessively. Chances are you do as well if you're reading this.
Yet somehow I was not aware Marlins right-hander Henderson Alvarez uses a novelty windup for his first pitch of each game (and only his first pitch of each game) until reading a post by Mike Petriello of FanGraphs earlier today. Here is Alvarez's novelty throwback windup: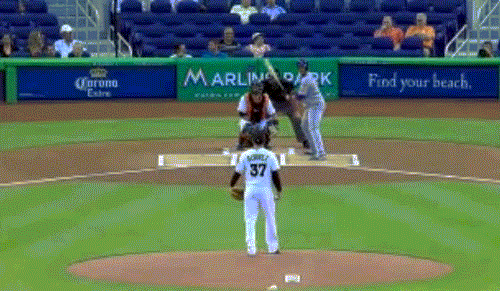 That's fantastic. Every pitcher should use a novelty windup for their first pitch of the game. This isn't new either. Last year Alvarez told Clark Spencer of the Miami Herald that he's been doing this since he was in the minors:
"I invented it myself," Alvarez said of the funky windup, which he started using in the minors. "I liked it and stuck with it. One inning only. The first pitch."
Trevor Bauer charges up and down the mound during his final warm-up pitch ...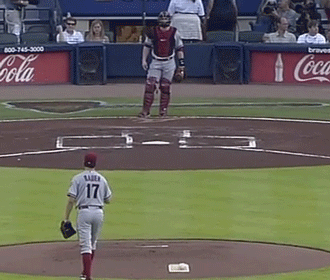 ... but he doesn't do it during the actual game. Otherwise I can't think of any other pitcher who has some kind of funky, alternate windup specifically designed for one pitch.
Alvarez, by the way, has a 2.62 ERA this season. He's thrown two complete game shutouts in his last four starts.
(Alvarez GIF via FanGraphs, Bauer GIF via Hot Corner)
This would undoubtedly be the worst trade in Miami Marlins history

The Pirates recently shipped Gerrit Cole and Andrew McCutchen to Houston and San Francisco,...

Surely, Martinez and his agent are holding out for more
The reliever had a very good 2017 season with the NL Central champs

We don't need to discuss Chipper's Hall of Fame case, so let's have fun instead

Dioner Navarro still hopes to return someday