GIF: Let us admire Tom Lawless' bat-flip in the 1987 World Series
As it turns out, interim Astros manager Tom Lawless knows a thing or two about flipping bats.
Tom Lawless was of course recently named interim manager of the Astros pursuant to the firing of Bo Porter. Lawless is now the latest in a rich tradition of big-league managers who didn't distinguish themselves as big-league players (Lawless managed a career OPS+ of 47 across slivers of eight MLB seasons). However, Lawless, as it turns out, was indeed capable of a flourish at the plate that even Yasiel Puig might consider to be a bit too presumptive.
You see, Lawless in the regular season hit just two home runs in 531 career at-bats. In the playoffs, however, he had one home run in 16 at-bats. That one home run came as a member of the Cardinals in Game 4 of the 1987 World Series against the Twins. It was a humpack shot down the left field line that just did sneak over the wall. In other words, it was not an authoritative blast, and it came off the bat of a player demonstrably unaccustomed to hitting the ball hard and also far.
In seeming defiance of all of that, here's how Mr. Lawless played it out of the box ...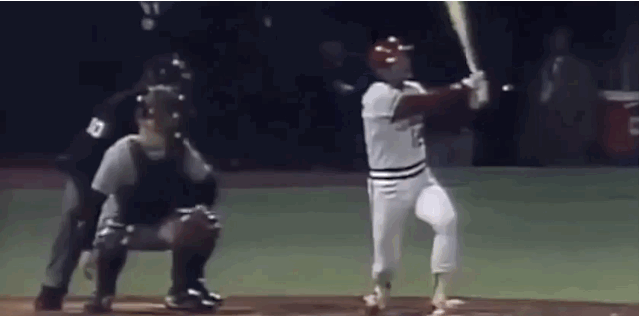 Look, if you didn't want Tom Damn Lawless to do things like a sheriff, then perhaps you shouldn't have elected Tom Damn Lawless as Sheriff of Baseball County. 
Tom Lawless, in which the surname is a piercing descriptive.
Wright was arrested at his home Friday

The former Tigers teammates were voted into Cooperstown by the 16-person Modern Era Commit...

The Yankees still have room for a good-sized signing even after Saturday's trade with Miam...
St. Louis gets some much needed help for their bullpen

Keep tabs on the top 50 free agents right here

Morrow thrived with the Dodgers last season