GIF: Let's watch Ichiro hit a home run in high school
It's Ichiro! In high school! Hitting a home run! Click!
You know how some say Ichiro could hit home runs if only he wanted to? This is false, of course, at least at the major-league level. If one can hit home runs at the highest rung, one does so, probably in the service of monetizing oneself.
However, Ichiro is not without some thunder in his otherwise clement bat. He hit 15 homers in a season for the Mariners, and as a 21-year-old for Orix he clouted 25 of same. In high school, he also did this, once upon a time ...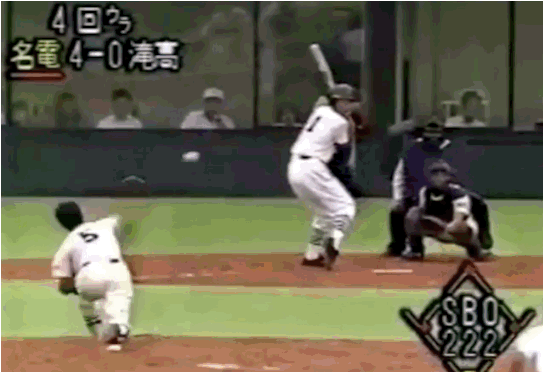 I don't know whether Ichiro went to prom -- or even whether his school even had a prom. If he did go to prom, though, he did fine.
He's still doing fine, a quarter-century or so later. 
deGrom is set to become a free agent after the 2020 season

Perkins missed most of the last two seasons due to injury

Jonathan Singleton was suspended after a third positive test for a drug of abuse
Rodriguez will join Jessica Mendoza and Matt Vasgersian on the "Sunday Night Baseball" boo...

Jeff Wilpon talked about payroll on Tuesday, and it won't make any Mets fan happy

Yelich's agent recently asked the Marlins to trade him before the spring