GIF: Mark Trumbo in left field is going about as well as expected
Mark Trumbo's first game for the Diamondbacks has been an adventure so far, with one funny misplay in left field.
MORE: Spring Training | Scoreboard | Team previews
The Dodgers and Diamondbacks are opening the 2014 regular season in Australia on Saturday, which means Mark Trumbo is playing his first game with his new team. Arizona acquired him in a trade with the Angels over the winter.
Because Paul Goldschmidt is entrenched at first base, Trumbo will play left field full-time for the D-Backs. He played there briefly a few years ago, only 75 games plus one more in the minors. His inexperience showed on Scott Van Slyke's second inning double: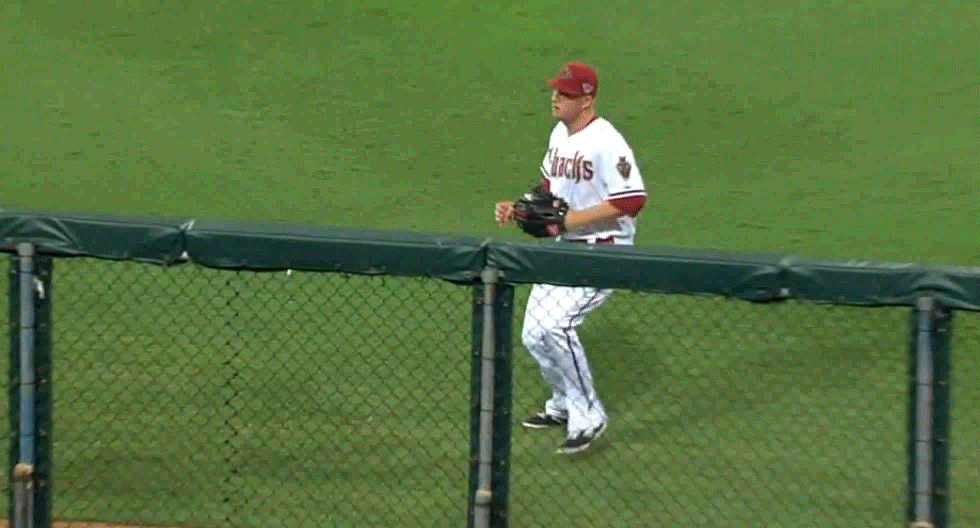 Missed it by that much. To make things worse, Trumbo grounded out to end the first inning with two men on base. Not the best first impression.
The double moved Adrian Gonzalez to third base. He then came around to score the season's first run on Andre Ethier's ground ball.
Follow the game on CBS GameTracker.
If the MLBPA wants to fix MLB's economic system, it should push for more money for young p...

Fans aren't happy Gerrit Cole and Andrew McCutchen have been traded away

Acuna is arguably the best prospect in baseball
Kent had a good career, particularly with the bat

This would undoubtedly be the worst trade in Miami Marlins history

The Pirates recently shipped Gerrit Cole and Andrew McCutchen to Houston and San Francisco,...