GIF: This Marcell Ozuna throw did not go as planned
Please admire the throw uncorked by Marlins fly-catcher Marcell Ozuna on Monday against the Mets.
The following heave made by Marlins outfielder Marcell Ozuna against the Mets on Monday (GameTracker) almost certainly lost radio contact with the tower ...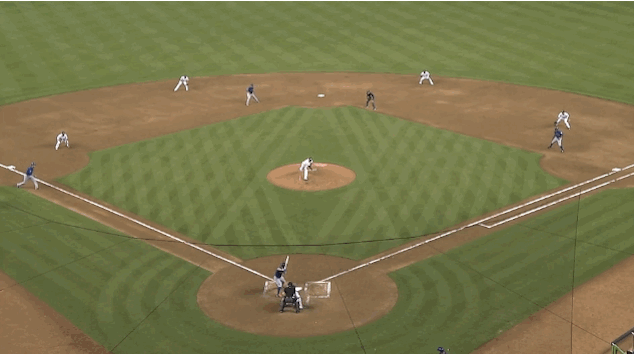 I can't speak authoritatively as to where Mr. Ozuna intended to throw the ball, but I feel sanctioned in assuming it wasn't there.
On the other hand, this could've been a pretty good no-look skip pass to the weak-side corner, provided Dale Ellis was able to drain the open three.