GIF: Trevor Bauer's curveball buckles Troy Tulowitzki's knees
Indians right-hander Trevor Bauer made Troy Tulowitzki jelly-leg with a nasty curveball on Saturday.
More MLB: Tulo leads All-Star Vote | Tulo dominating at home | Bauer brings heat
By just about any measure, Rockies shortstop Troy Tulowitzki has been one of the best players in all of baseball this year. You can make a very convincing argument he has been the very best.
The best players still make outs though. And sometimes they make outs in funny ways. Tulowitzki met his match on Saturday afternoon in the form of this curveball from Indians righty Trevor Bauer: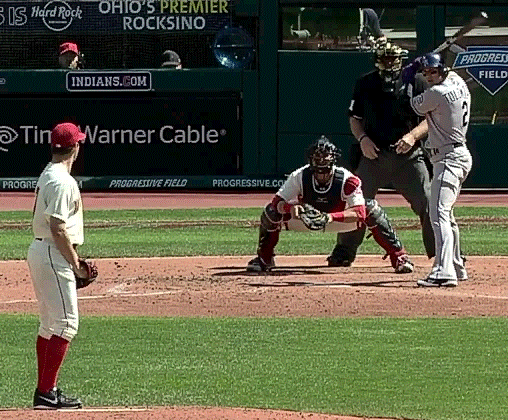 That is an A+ jelly-leg by Tulo. Here's the slow motion version, if you're interested.
Here's everything you need to know about the day in baseball Thursday

Triple plays are always remarkable, but this one was unique

Samson joined CBS Sports HQ to share why he doesn't think that Price got a fair shake
The Reds are no better shape now than they were four years ago

Larkin could be a great fit too

Pitching coach Mack Jenkins was let go as well, replaced by Danny Darwin