GIFs: Manny Machado appears to throw bat at A's, needs to grow up
Orioles third baseman Manny Machado showed some serious immaturity against the Athletics on Sunday.
More MLB: Power Rankings | Expert Picks | Latest news & notes | Fantasy news
Let's just say that Orioles third baseman Manny Machado hasn't covered himself in glory this weekend. What happened Sunday traces back at least to Friday night, when Machado -- for reasons sufficient unto himself -- took robust exception to what looked like a fairly routine tag from Athletics third baseman Josh Donaldson. In the interim, both Donaldson and Machado have been buzzed a couple of times (which, let it be said, is also stupid given how silly the initial casus belli was). 
So during Sunday's game (OAK 11, BAL 1) Machado did this moments after being pitched far inside -- albeit below the waist -- by Fernando Abad ...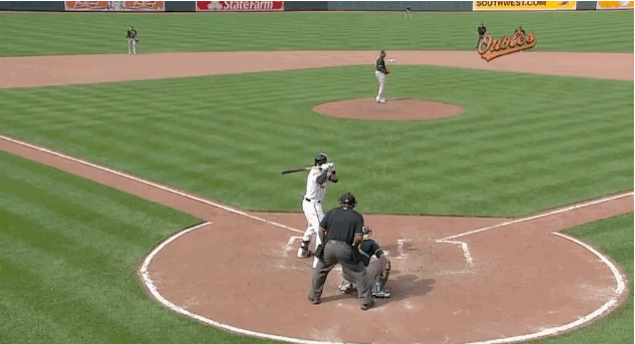 Here's another angle ...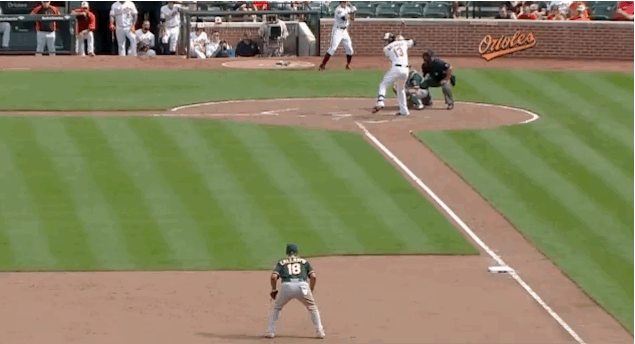 That was almost certainly intentional, and, as such, it's pretty damnable. The Orioles broadcasters surmised that Machado was trying to helicopter his bat toward the mound, based on his lingering glare. Yet he missed. He could've hit an umpire or Alberto Callaspo at third, whirled the bat into the dugout or even into the stands. You can't do that. You can't do that because it's stupid and dangerous. It would seem that this needs to be explained to Mr. Machado. 
Anyhow, benches and bullpens emptied, and Machado and Abad were tossed from the game. Beyond those formalities, here's hoping Machado gets himself a fairly lengthy "time out" from MLB for doing this. I think throwing at hitters for any reason other than reclaiming the inner part of the plate is also childish, but this is on another level. 
The best that can be said about Machado is that he's 21 years old but of late acting like someone 19 or so years younger. 
Where might the Orioles third baseman land?

Kinsler will slot in at second base for the Angels

The Marlins got a better return for Ozuna than Stanton or Gordon
The two teams are going about things in very different ways

The Marlins are indeed in teardown mode under new ownership

The Marlins still have more attractive pieces