Greg Maddux will not be the first unanimous Hall of Fame inductee
It's official: Greg Maddux will not be the first unanimous Hall of Fame inductee in history. At least one writer did not vote for him.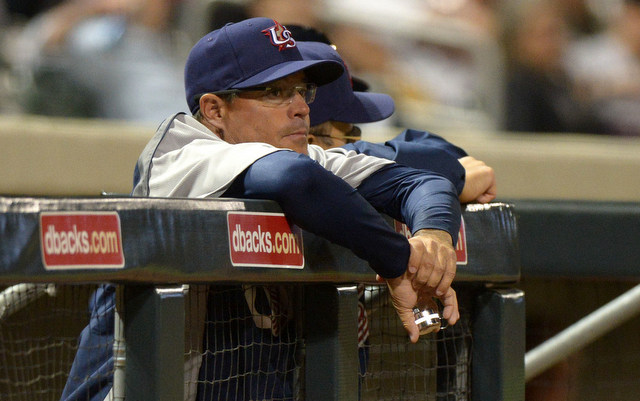 MORE: FA tracker: position players | FA tracker: pitchers
As of 10:30 a.m. ET on Tuesday morning, Greg Maddux had appeared on all 149 Hall of Fame ballots collected by Baseball Think Factory. No player has ever been unanimously voted into Cooperstown but Maddux is, by far, the best candidate in recent memory. The guy's career resume is impeccable.
Alas, we now know Maddux will not be a unanimous inductee. MLB.com's Ken Gurnick is the first to announce he did not vote for the 355-game winner. Here is his ballot and justification:
KEN GURNICK, Dodgers beat reporter
Morris

Morris has flaws -- a 3.90 ERA, for example. But he gets my vote for more than a decade of ace performance that included three 20-win seasons, Cy Young Award votes in seven seasons and Most Valuable Players votes in five. As for those who played during the period of PED use, I won't vote for any of them.
Yes, Gurnick voted for Jack Morris and no one else. I don't think Morris is a Hall of Famer but he certainly has a strong case and voting for him isn't unreasonable. The whole "I won't vote for anyone who played during the Steroid Era" thing might be, though.
For starters, the term Steroid Era or "period of PED use" is incredibly ambiguous. There is no defined start or end point and there never will be, so it seems weird to assume Morris never pitched against (or alongside) PED users. In fact, his career and Maddux's career overlap by nine years (1986-94). If we're assuming 1995 is the start of the Steroid Era, well Maddux had 131 wins, three Cy Youngs and 40.7 WAR before then. Morris retired with 43.8 WAR.
Maddux will almost certainly be announced as a Hall of Famer on Wednesday but the odds were always very small it would have been unanimous. Now we know it's official. Oh well.
The Yankees rookie was caught stealing vs. the Astros in Game 4 of the ALCS, but he took the...

The Cubs are facing a right-handed starter for the first time in the NLCS

The Red Sox should probably just lay low on Twitter for a while
The Yankees have lacked production out of the DH spot so far in the postseason

Frazier has come up with big hits, but his greatest impact may have come in the clubhouse

The Dodgers are trying to claim a commanding 3-0 lead on the road