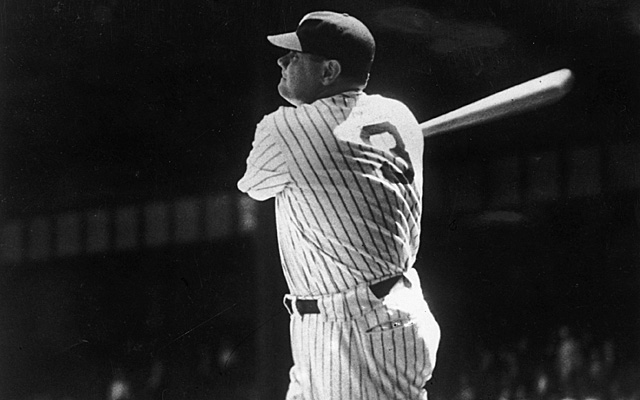 Ninety-five years ago today, the Red Sox officially completed their sale of Babe Ruth to the Yankees. (The sale was agreed upon Dec. 26, 1919.) The price: $100,000 cash plus a $350,000 loan. Red Sox Harry Frazee defended the move by saying Ruth was "one of the most selfish and inconsiderate men ever to put on a baseball uniform."
You all know what happened next. Ruth, despite being a big jerk in the eyes of Frazee, became the most dominant offensive force in baseball history, hitting .349/.484/.711 (209 OPS+) with 659 home runs during his 15 years in pinstripes. No other player hit more than 348 homers during that time.
Ruth helped the Yankees to four World Series titles (1923, 1927-28, 1932) and led the league in home runs 10 times (1920-21, 1923-24, 1926-31). He won just one AL MVP award (1923) and that's because back then you could only win the award once. For what it's worth, Ruth is the best player in baseball history -- by a decent margin -- in the eyes of WAR.
The Red Sox, meanwhile, were in the AL cellar for most of Ruth's tenure in the Bronx. They didn't return to the postseason until 1946 and they didn't win another World Series until 2004. The Curse of the Bambino lived a full life, a life that started 95 years ago today.