Happy Birthday: Hall of Famer Frank Thomas
It's May 27, 2014, meaning it's the 46th birthday of newly-elected Hall of Famer Frank Thomas.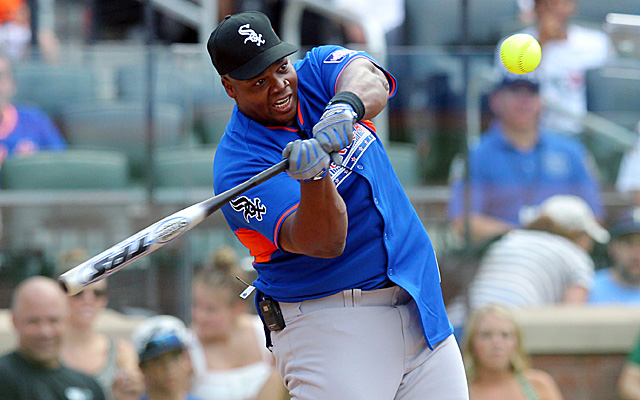 More MLB: Power Rankings | Expert Picks | Latest news & notes | Fantasy news
Who is the best player in baseball history with a May 27 birthday? That would be newly-elected Hall of Famer Frank Thomas. The Big Hurt is now 46 years young.
Big Frank would emerge on the scene as a 22-year-old first baseman in 1990 and go on to be one of the greatest right-handed hitters in history during the course of his 19-year career. He'd gather 2,468 hits, with 495 doubles and 521 homers among them. He'd drive home 1,704 runs while scoring 1,494 times. His rate stats are mighty impressive, too, as he hit .301/.419/.555 with an OPS+ of 156. He ranks 19th in career on-base percentage and 22nd in slugging percentage.
Perhaps most impressive was Thomas' plate discipline. He walked (1,667) a good number of times more than he struck out (1,397).
For all his work, the Big Hurt raked in 83.7 percent of the Hall of Fame vote this past winter, gaining enshrinement to the Hall in his first time on the ballot.
Happy Birthday, Mr. Thomas.