Holdup in Cano-Mariners talks after Seattle offers nine years, $225M
Could Yankees get back in the Robinson Cano derby now that the deal to the Mariners appears to be on life support?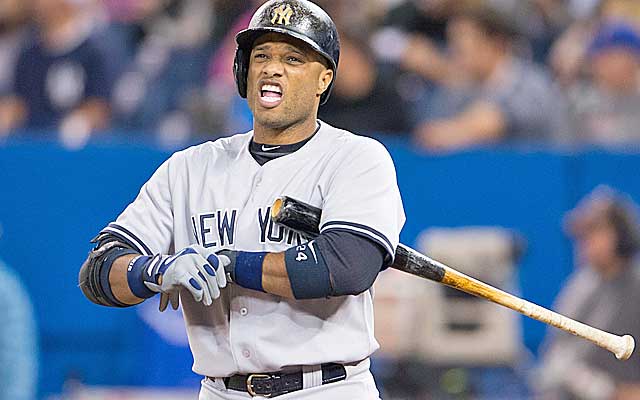 It appears there's at least a hiccup in Robinson Cano's talks with the Mariners, and it's possible it could squelch a deal that appeared pretty likely Thursday.
Word out of Seattle is that the Mariners were expecting Cano to accept their $225-million, nine-year offer, and he didn't do so immediately. At least one Mariners higher-up was said to be upset enough that he may pull the plug on the deal entirely.
Of course, deals can always be resurrected, so it may be premature to count out the Mariners -- though word is the Mariners aren't happy the deal wasn't completed.
The Yankees, who are said willing to go to $175 million, could be back in the ballgame -- assuming that is what they want. Cano has always been known to much prefer a Yankees deal, and his new agent Jay Z has always recommended he stay, according to sources.
Cano and Jay Z flew up from Los Angeles for the meeting Thursday, and apparently there was expectation on the part of other parties involved that the sides were getting close. It isn't known whether Cano got cold feet or simply didn't think the deal was right, but word is there was no acceptance, which surprised Seattle.
A deal that seemed all-but-certain with Seattle may be on life support now.
The Mariners understood they needed to outbid the Yankees by quite a bit to have a chance at the top free agent, so their $225-million bid was $50 million higher than where the Yankees were believed willing to go. But a Seattle source suggests they have their limits, and don't want to go well beyond what they think is reasonable.
The Yankees, meanwhile, are starting to talk more seriously to Shin-Soo Choo and consider a new run at Carlos Beltran and Omar Infante, but their offer to Cano of about $160 to $170 million is believed to remain on the table.
Cano has been upset that the Yankees' offers haven't been higher, and wasn't happy that his offer wasn't all that much higher than the $153-million Yankees deal for Jacoby Ellsbury, the ex-Red Sox, as Sweeny Murti of WFAN in New York reported.
The Yankees have been believed willing to go to $175 million. And while that isn't the number Cano wants, it's possible they may now be back in the ballgame.
Cano is represented by CAA in conjunction with Jay Z. CAA people and Mariners people didn't return inquiries late Thursday and Friday morning regarding the hiccup.
It isn't known what other teams may be involved in Cano talks.
The Giants rotation is suddenly in shambles after injuries to Bumgarner and Jeff Samardzij...

Wright gets 15 games while MLB ruled there was insufficient evidence in the Sano case

Cabrera said that he's been like that his entire career, which makes it better?
The Phillies haven't had a winning record since 2011, but are they primed for a turnaround...

Souza is tasked with replacing J.D. Martinez in the Arizona lineup

Samardzija had the MRI done on Thursday following a poor start