If the Pirates sell, here are five players who should draw interest from contenders
From Tony Watson to Andrew McCutchen to ... Ivan Nova?
• 4 min read
On Wednesday, the Pittsburgh Pirates placed outfielder Gregory Polanco on the disabled list with a strained hamstring.
Polanco's injury represents the latest bad break for the Pirates in a year full of them. Starling Marte's suspension already left Pittsburgh short an outfielder, and the Pirates recently lost right-handed starter Jameson Taillon to testicular cancer. Factor in how the Pirates are sitting in last place with a 16-23 record, and it's fair to wonder if -- or when -- general manager Neal Huntington will begin trading with an eye on competing down the road.
For entertainment purposes, we decided to put together a list of the five Pirates who would draw the most trade interest. We opted to keep things realistic -- meaning, basically, that we didn't factor in players like Marte or Polanco, who are unlikely to be traded anytime soon. Here's the list, sorted in likelihood of being traded from most likely to least.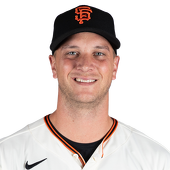 Whenever a non-contender has a good reliever who is months from free agency, you can guarantee they're going to draw interest at the deadline. Tony Watson is no exception.
Previously one of the NL's best setup men, Watson has gained closing experience since last year's Mark Melancon trade. Unfortunately, his ascent in leverage has coincided with a descent in performance. Watson's 1.62 ERA and eight saves (in nine tries) have obscured some underlying warning signs -- like his declining strikeout rate and fastball velocity, or increasing hit and walk rates. There's also his heretofore reduced effectiveness against lefties: he's struck out just two of the 26 same-handed batters he's faced this season.
It's a small sample size, and Watson is certain to have suitors, but his days as a potential impact addition could be over.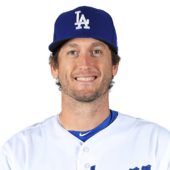 As straightforward as it gets. David Freese is a proven, no-frills contributor signed to an affordable contract through the end of next season (with a club option for 2019). Freese can provide league-average offense while standing at either infield corner. There's nothing spectacular here, but it's a skill set that is more appealing to a contender than a team retooling -- especially when it's attached to a player nearing his 35th birthday.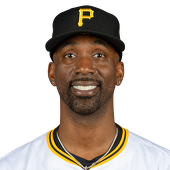 By virtue of Andrew McCutchen's name being floated in trade rumors all winter, everyone knows his situation. He's a former MVP who appears to be going through a surprisingly early decline.
The reasons McCutchen remains appealing are mostly the same as the ones offered during the offseason. One, it's hard to believe his talent level has legitimately fallen this far -- he entered play on Thursday with a 74 OPS+. Two, his contract includes a club option for the 2019 season worth $14.75 million. An acquiring team could view McCutchen as a savvy one-year gamble -- if he stinks, well, it was worth the shot. If not, then McCutchen could be a bargain.
The risk is in the Pirates' asking price. But if the prospect package required to add McCutchen dips enough, it's conceivable a team would pay the admission fee to see for themselves if McCutchen is the new Andruw Jones.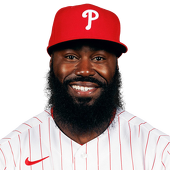 Another longtime Pirate who was floated in rumors during the offseason, Josh Harrison has become more important to Pittsburgh in light of Jung Ho Kang's criminal troubles.
Harrison's team-friendly contract (he has a pair of club options, worth a combined $22 million, that could keep him in town through the 2020 season) would fit as nicely in most contenders' budgets as he would on most contenders' rosters. Harrison is a versatile defender who has been an average (or thereabout) hitter in two of the past three seasons -- and he's on pace to make it three of four. Add in his spark-plug qualities, and there's plenty to like here
Again, the Pirates have added incentive to keep Harrison. But contenders who need a new second or third baseman -- or who want to emulate the Chicago Cubs or Los Angeles Dodgers' versatility -- should check in to make sure.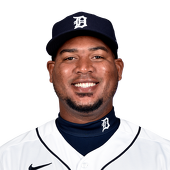 Ivan Nova has been sensational for the Pirates since coming to town in a trade last July. This season, he's averaging nearly seven innings per pop while issuing a walk every, oh, 13.5 innings. Still, he's on this list because of the idea that the Pirates could sell high -- potentially getting a ransom in return for a 30-year-old who entered 2017 with a career 98 ERA+ and 2.47 strikeout-to-walk ratio.
Is it possible Nova is a late-bloomer who is significantly better than those numbers suggest? Yes -- it seems increasingly likely that's the case. But, if the Pirates are open to selling, and other teams are buying in on Nova as a frontline starter on a sweetheart contract, then it doesn't necessarily make sense for the Pirates to hold him tightly, does it?
At minimum, what good is the trade deadline if you can't have some fun by thinking outside the box?
Puig has a healthy relationship with his club of choice and gave the quote of the night

The Dodgers are back in the World Series thanks to a smartly built roster, analytics and m...

Seager missed the NLCS with a back injury
The Cubs foundation is still strong, but Theo Epstein and company have work to do

Turner and Taylor are the third set of co-MVPs in LCS history

Stylistically, the Dodgers seem to match up better against the Yankees and here is why