IMPORTANT: Salvador Perez wears women's perfume behind the plate
Royals catcher Salvador Perez likes to wear women's perfume -- particularly Victoria's Secret -- behind the plate, not that there's anything wrong with that.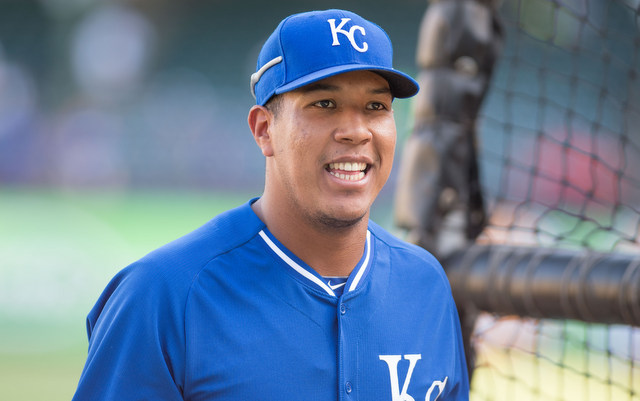 Baseball players are a superstitious lot. They eat the same pregame meal at the same time every day, they'll use the same socks if they have a big game, all the cliches are 100 percent true. That stuff totally happens.
Royals' catcher Salvador Perez has a rather unique superstition. He likes to wear women's perfume -- Victoria's Secret, specifically -- whenever he's behind the plate. Best of all, he picked it up from teammate Alcides Escobar. Perez simply tried it out one day, had a big game, and kept wearing it.
"I use perfume. I don't know if you guys know that. I use perfume. All the umpires like that," said Perez to KSHB (video link). "I learned that Alcides -- every time they go play -- he uses Victoria's Secret. One day I said, 'Alcides, let me try it.' In the first inning, the umpire says, 'You smell good, Salvy.' I said 'Thank you.' In that game I hit a ball and everything so I started to use it every day. Now I use Victoria's Secret every time."
Hey man, whatever works, works. Alcides might want to change it up though. That career 75 OPS+ isn't looking so hot.
(h/t Hardball Talk)
The Twins have already fortified the bullpen with Addison Reed, and now they want to address...

The Orioles likely want pitching, and the Indians have plenty of it

Halladay died in a November plane crash off the coast of Florida
The power-hitting outfielder is headed to Toronto

Martinez could add some power to a Boston lineup void of it

It's almost that time of the year again, time for the Tebow madness to return