IMPORTANT: The Reds used to be called the 'Porkopolitans'
The Reds is a good team nickname. The Porkopolitans is a perfect team nickname.
MORE: Grant Balfour's post-apocalyptic truck
Perhaps you already knew this, but in case you didn't, know this: The Reds of Cincinnati were once known as the "Porkopolitans."
The Reds is a perfectly good nickname. The Porkopolitans is a goodly perfect nickname.
Here, courtesy of the April 19, 1896 edition of the Chicago Daily Tribune, is unassailable proof that the Cincinnati hometown nine was once colloquially known as, yes, the Porkopolitans ...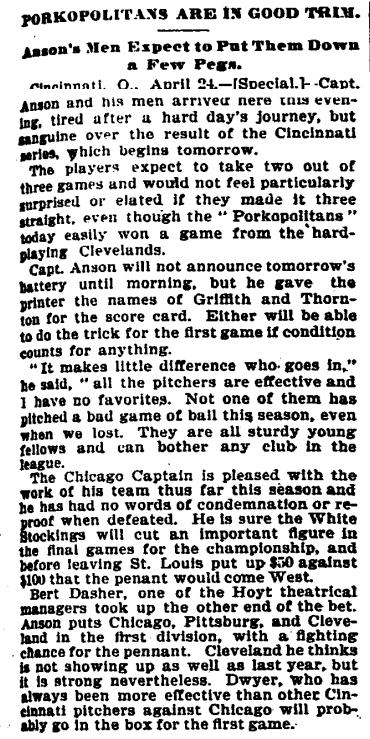 I do believe Anson's roguish base-ball-ists just insulted these, our Porkopolitans!
In any event, back in those days the Cincinnati club was known as the Redlegs and then the Reds, but in informal and objectively superior terms they were the Porkopolitans. The name traces back to the 1870s and was a tribute of sorts to team owner Josiah Keck, a meatpacking magnate, and to Cincy's core meatpacking industry at large. By 1886, the team -- for vile reasons sufficient unto itself -- was weary of being called "Porkopolitans" and tried to foist "Pioneers" upon the people and the pigs they loved without ceasing. It didn't take. So there. 
Look, a pre-post-irony t-shirt for sale on Etsy!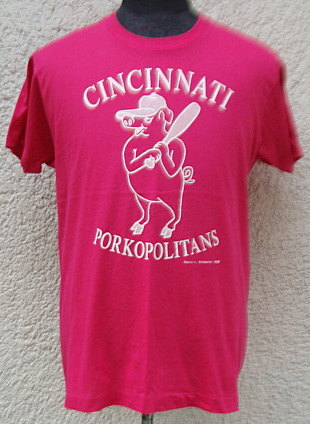 Finally, I present this artist's rendering, which I think captures the union of the porcine and the urbane that pulses beneath the word "Porkopolitan" ...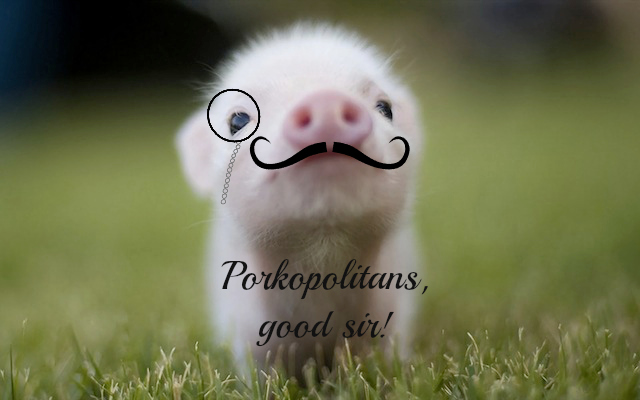 Please do enjoy your new favorite team.
Dioner Navarro still hopes to return someday

Christian Yelich's agent says his client's relationship with Marlins is 'irretrievably bro...

The free-agent market has been slow and one player is bracing for an even longer wait
The Mets didn't want to trade a young outfielder for an older one

Josh Harrison doesn't sound pleased Gerrit Cole and Andrew McCutchen have been traded away

The team's media contracts expire following the 2019 season