IMPORTANT: Yankees broadcaster John Sterling to call 'Kitten Bowl'
While others are watching Peyton Manning of the Broncos and Richard Sherman of the Seahawks in the Super Bowl, others will be checking out John Sterling and some cats.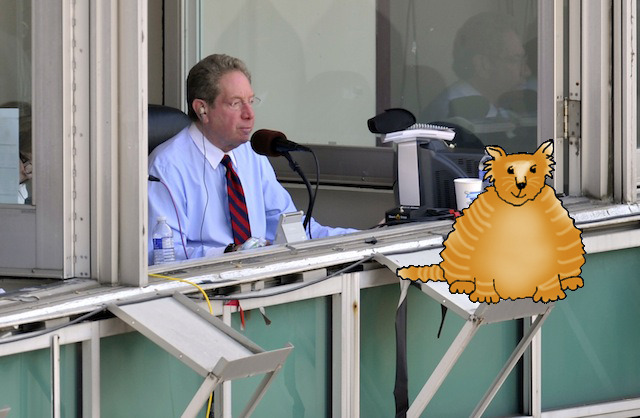 MORE: FA tracker: position players | FA tracker: pitchers
Please do know that in lieu of Super Bowl programming, which will entail objectively crappy music and weapons-grade paid avertising, John Sterling, Yankees broadcaster and renown smith of groan-able puns, will be providing play-by-play of the "Kitten Bowl." 
In related news, there is something called the "Kitten Bowl" planned for Super Bowl Sunday. 
Anyhow, here's the skinny from Newsday: 
If it sounds like an odd pairing - Sterling describing kittens pawing and trouncing around on a football field - you're not the only one who feels that way. Sterling acknowledged this gig isn't exactly the logical next step in the career of a sports play-by-play man.

He said it came about because a friend of his, Hallmark CEO Bill Abbott, approached him over the summer and asked him take part in this new event, and Sterling said yes.
Speaking of Hallmark, the Kitten Bowl, set to the dulcet tones of John Sterling, will air three times on the Hallmark Channel. 
Those looking for action on the game should know that it's already happened and that Mr. Sterling has already provided his five hours of broadcast narration. So the fix is in.
Let us now meow and present a slain mouse to our betters.
Another team rumored to be interested in Stanton has confirmed their interest

Chris Woodward has spent the last two seasons with the Dodgers

We heard about it being awful for years, but was it?
Then again, three trades in four days might be behind Jerry Dipoto's usual pace

Ohtani is arguably the best hitter and pitcher in Japan

The O's need rotation help, and Cobb is available for hire