In defense of September call-ups
September call-ups are a controversial topic in baseball, but I am all for them. The more players, the better.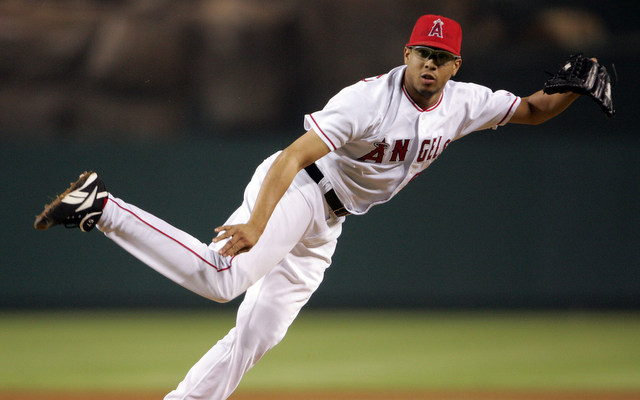 More MLB: Scoreboard | Standings | Probable Pitchers | Sortable Stats | Odds
Starting on Sunday, September 1, teams will be able to expand their active rosters from 25 players up to as many as 40 players. Expended rosters in September is one of the game's quirky and divisive rules. Many people don't like that important late-season games are played under a different set of rules. That certainly isn't an unreasonable opinion.
I, however, am on the other side of the fence. I enjoy September call-ups and think the rule deserves to stick around. Why? It's simple: reward the teams with depth. If my extra players in the minors -- my third catcher, spare left-handed reliever, sixth starter, fifth outfielder, etc. -- are better than yours, I should be able to take advantage. By expanding rosters in September rather than early in the season in April, you're giving teams five months to accumulate that late-season depth. It's not like expanded rosters sneak up on anyone.
For contending teams, September call-ups give them a chance to bolster their bench and bullpen. They get an extra pinch-hitter or two, another reliever, stuff like that. The Shane Spencers who come up and force their way into an everyday lineup spot are rare for legitimate contending teams. They tend to stuck with the guys who got them there. Once a playoff spot is clinched, the extra players allow them to rest the regulars.
For non-contenders, they get a chance to look at their young prospects without any kind of roster crunch. They don't have to worry about their bullpen getting run into the ground if the rookie making his first handful of big league starts can't get out of the third inning, for example. Anything that allows a team to evaluate their young players for the future while they are out of contention is a-okay in my book.
There are also real world implications to being called up. In addition to small stuff like licensing money from the union while on the 40-man roster, players get access to affordable health care for them and their family for life once they're in the big leagues. The also kick start their pension, which increases with service time and maxes out after ten years. Giving more players access to pension plans and health care for their families is serious life-changing stuff and should be allowed.
Given the outcry from people within the game, it seems likely the September call-up rules will change at some point in the near future. Teams may have to designate a set 25-man roster for each game or series, for example. The union won't roll over easily because of those 40-man roster issues like health care and pension, so the two sides will have to find a middle ground eventually. I am very much in favor of call-ups though. Reward the teams with depth and give non-contenders a chance to look at the future.
The lefty starter is coming off a terrible season

After acquiring Ian Kinsler and Zack Cozart in recent days, the Angels are trending upward

Cozart's coming off a big season as the Reds' shortstop
The veteran slugger spent the last eight seasons with Cleveland

The Padres may be poised for an active winter

Yes, Bryce Harper is going to make a lot of money next winter