Although it didn't win Boston a championship, Carlton Fisk hitting a home run to end Game 6 of the 1975 World Series remains one of the great moments in Major League Baseball history. The Red Sox and Reds were tied 6-all in the bottom of the 12th inning with the Reds leading the series 3-2. Earlier events of Game 6 already had made it a notable game in World Series history, but Fisk put the exclamation point on it for all time. 
And it happened Oct. 21, 1975:
What makes the moment so cool?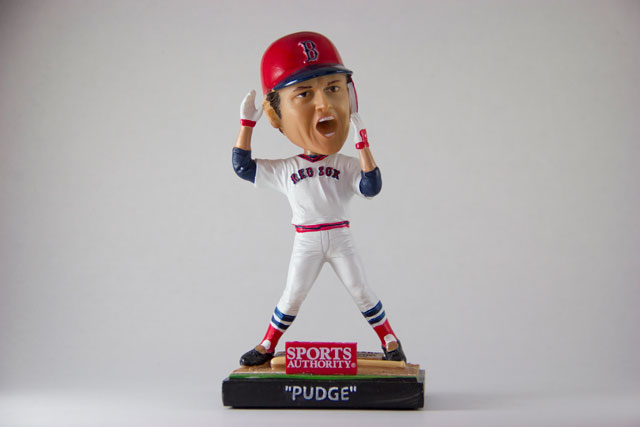 • The imagery of Fisk waving the ball fair, until it hit the left-field foul pole at Fenway Park, is one of the most recognizable sports moments ever. One of the earlier moments when TV -- with the help of slow-motion instant replay -- made it as special for people watching at home as it was for those at the ballpark.
• It completed one of the greatest World Series games ever. After jumping ahead in the first and falling behind in the seventh, the Red Sox came back to tie the score on a three-run home run by pinch-hitter Bernie Carbo in the bottom of the eighth. It's a cliché to compare the game to a great heavyweight fight, but that's what it was like. Even the ultra-competitive Pete Rose said he was proud to have played in the game, even though the Reds had lost.
• It was one of the more competitive World Series in history, with the Reds winning in seven games but being outscored by one run in total.
• The Big Red Machine, by virtue of winning the Series in 1975 and 1976, is considered one of the greatest teams in major league history. The Reds swept the Yankees in the '76 Series, so the Red Sox taking the '75 Reds to the limit was no small accomplishment in itself.
Today marks the 40th anniversary of Carlton Fisk's iconic Game 6 walk-off homer... It never gets old!  pic.twitter.com/18YSHt8025

— Boston Red Sox (@RedSox) October 21, 2015