Jan. 14 roundup: Kershaw, Scherzer among 146 to file for arbitration
The two reigning Cy Young Award winners were among the 146 players to file for salary arbitration on Tuesday. Here's a recap of the day's hot stove news.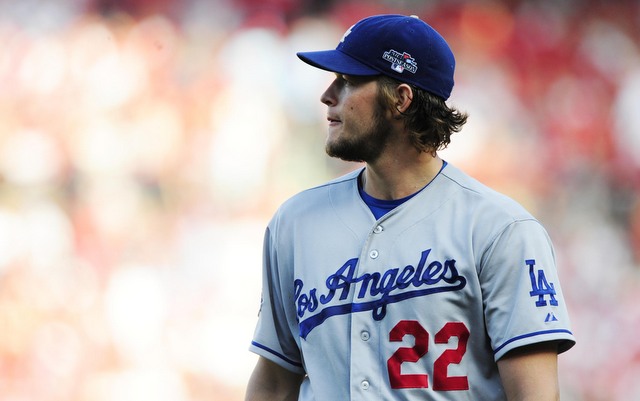 MORE: FA tracker: position players | FA tracker: pitchers
A total of 146 players officially filed for salary arbitration on Tuesday, the deadline to do so. Reigning Cy Young Award winners Clayton Kershaw and Max Scherzer are among those 146 players, ditto David Price , Freddie Freeman , Chris Davis and Aroldis Chapman . The full list is right here.
Filing for arbitration is just a procedural move. The real action begins this Friday, when teams and those 146 players must file salary figures. Arbitration hearings are slated for next month -- the arbitration panel will pick either the team's figure or the player's figure, nothing in between -- though most of those 146 players will agree to a contract before then. Only a handful of players will actually go to a hearing.
Aside from the arbitration filings, Tuesday was another relatively slow day of hot stove news. Masahiro Tanaka's signing period ends next Friday, at which point the lid should be blown off the pitching market. That'll be fun. Here's a recap of the day's hot stove news.
SIGNINGS
Cleveland Indians : Agreed to a minor league contract with OF Nyjer Morgan, who is returning from Japan ... agreed to a one-year contract with LHP Josh Outman to avoid arbitration, the team announced.
Seattle Mariners : Agreed to a one-year, $1 million contract with C John Buck .
Baltimore Orioles : Signed RHP Luis Vizcaino to a minor league contract, the team announced. He last pitched in MLB in 2009.
San Diego Padres : Avoided arbitration with OF Seth Smith , who signed a one-year deal worth $4.5M. (Jon Heyman)
Chicago White Sox : Signed RHP Brian Omogrosso and RHP Dylan Axelrod to minor league deals. (MLB.com)
RETIREMENTS
LHP Dallas Braden : Retiring due to continued shoulder problems. He called his shoulder "a shredded mess."
C Rod Barajas: Retired to take a minor league coaching position with the Padres. He did not play at all in 2013. (MLB.com)
RUMORS & SPECULATION
IF Michael Young : Considering retirement so he can spend more time with his family. Four teams are interested and he has "decent offers." (Fox Sports)