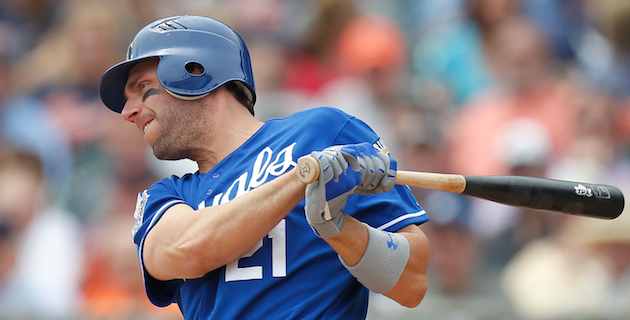 Jeff Francoeur
may be hitting just .245/.290/.330 so far this season, but he's still making fans -- and this time it's the home folks who benefitted.
Earlier this year,
Francoeur treated some fans
in Oakland to pizza, and on Thursday, the drinks were on "Frenchy" for some lucky fans in the right field stands at Kauffman Stadium. In the first Frenchy's Quarter promotion of the season, Francoeur tossed a ball with a $100 bill into the stands --
and according to MLB.com
, the ball was signed "To the Quarter! Have a few drinks + dogs on me!"
Frenchy's Quarter is a promotion the team is running for select Thursday home games this year, where fans can buy a ticket in right field, a T-shirt and blue Mardi Gras beads for $21. And if you're lucky, beers on Frenchy.
Here's
video from MLB.com
:
No matter how badly Francoeur struggles this year, there's no way he should ever get booed in
Kansas City
-- or Oakland -- ever again.