Jeffrey Loria sparring with Fredi Gonzalez, plotting to cut payroll
It's early yet, but it's already been a busy (and controversial) day for Marlins owner Jeffrey Loria.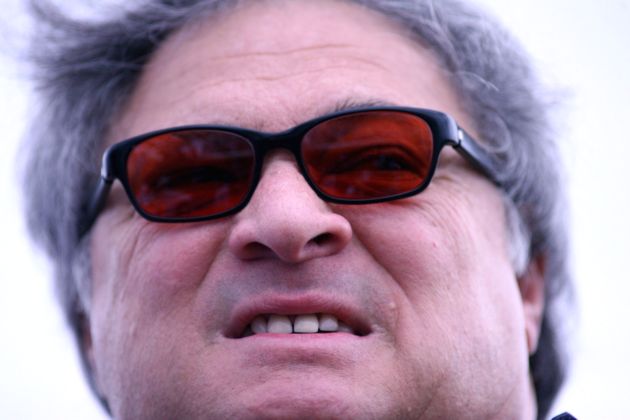 Marlins owner Jeffrey Loria is acting a lot like Jeffrey Loria. (Getty Images)
We checked, and, yes, Marlins owner Jeffrey Loria is still one of the most loathsome figures in the sport. This is the man who plotted the demise of the Montreal Expos, a man whose sweet stadium deal drew the attention of federal authorities curious to know if what has sometimes been perceived as the fleecing of South Florida taxpayers was the product of any wrongdoing.
And he's at it again. 
First, there's this exchange of words with Braves manager Fredi Gonzalez, who skippered Loria's Marlins for roughly three-and-a-half seasons. On Sunday, Gonzalez was quoted in the Miami Herald as saying this of his former boss: "There's not a manager dead or alive that Jeffrey (Loria) thinks is good enough. Not Connie Mack, not anyone."
On Monday came Loria's riposte: "I'm a little surprised because it's classless — and you can quote me — especially because he (Gonzalez) was with us for five years and he was a colossal failure. Not nice. Not nice."
Considering Gonzalez logged a pair of winning seasons while managing the Marlins, calling him a "colossal failure" is a bit rich. But what's even more in character for Jeffrey Loria than sniffing at his underlings? Planning to slash payroll, of course. 
In the same Herald piece linked above, Clark Spencer reports that Loria plans to "scale back in 2013" by $15-25 million or so in payroll. Predictably, the Marlins are leaking tales of operating losses, but MLB franchises aren't publicly traded and thus are under no obligation to disclose their financials. That is, they're almost certainly lying whenever they claim the balance sheet is awry. That goes double when Loria is at the switch.
After so many years of false promises and mismanagement, is it any wonder the Marlins can't cultivate any "brand loyalty" among their fans?
As for Loria, the game cannot rid itself of this man soon enough. 

The former Tigers teammates were voted into Cooperstown by the 16-person Modern Era Commit...

The Yankees still have room for a good-sized signing even after Saturday's trade with Miam...

St. Louis gets some much needed help for their bullpen
Keep tabs on the top 50 free agents right here

Morrow thrived with the Dodgers last season

Boston needs a power bat, among other things