Jered Weaver names son Aden to honor Nick Adenhart
Kristin Weaver, wife of Jered, gave birth to a baby boy Friday. The couple named him Aden David Weaver, as a tribute to Weaver's former close friend and teammate, Nick Adenhart.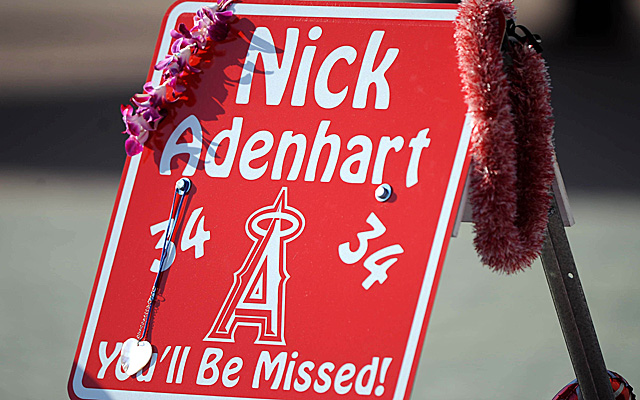 More MLB: Scoreboard | Standings | Probable Pitchers | Sortable Stats | Odds
Kristin Weaver -- wife of Angels starting pitcher Jered Weaver -- gave birth to a baby boy Friday. The Weavers have named him Aden David Weaver. And here's where it gets cool:
For those asking, the Weavers did in fact spell their new son's name Aden in honor of Nick Adenhart.

— Los Angeles Angels (@Angels) July 6, 2013
Adenhart was a highly-touted young pitcher for the Angels when he was tragically killed -- along with two others in his car -- in a car accident on April 9, 2009. Their car was struck by a drunk driver who was driving on a suspended license. That driver is now in jail serving a 51-years-to-life sentence after being convicted on three counts of second-degree murder.
Weaver, a close friend of Adenhart at the time of his death, writes the initials "NA" in the dirt on the back of the pitcher's mound before each start.
And now he has a son named Aden. Pretty cool.