Joe Torre issues statement regarding David Ortiz's scorer complaint
Earlier this week, David Ortiz complained about the Fenway Park official scorer. MLB executive Joe Torre has a response for Big Papi.
More MLB: Power Rankings | Expert Picks | Latest news & notes | Fantasy news
Major League Baseball executive vice president Joe Torre doesn't see eye to eye with Red Sox designated hitter David Ortiz when it comes to Ortiz's recent complaints about the Fenway Park official scorer.
On Wednesday, Ortiz reached on an error on this play: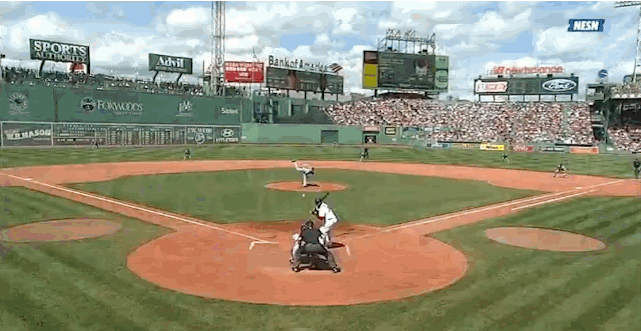 During the game, Ortiz was seen looking up toward the press box and giving a "thumbs down" signal. He later reportedly stared at the press box from the dugout "in disapproval." After the game, Ortiz had the following to say, via bostonglobe.com:
"What is he watching?" Ortiz said afterward. "He's not watching the same ballgame that everybody's watching, I guess."

---snip---

"People are supposed to have your back at home, and it never happens," said Ortiz, who hit his 16th homer in the 10th inning, the first of back-to-back shots that won the game. "It's always like that. I've been here more than a decade and the scorekeepers here are always horrible. This is home, man."

---snip---

"Got to make it clear," Ortiz said. "It's not my first rodeo, man. You know how hard it is to get a hit, man?"
And Torre didn't take too kindly to this. Here was his response, which came in an official Major League Baseball press release:
"Official scorers have a job to do, and by their very nature, their decisions don't make everyone happy. But everyone in our game deserves respect. I hope that David will meet that standard going forward, because I don't share the same views that he expressed.

"Official scorers should never give any benefit of the doubt to the home team. We want their best judgment, based on the rules. We have a process to review the decisions that our scorers make. Even when there are inevitable disagreements, we expect everybody to act professionally and respect the game and the integrity of our scorers."
He probably could have made it a bit shorter and said something like "quit whining and play baseball," but that wouldn't have been very professional. Still, that's basically what he's saying and he's right on the money. Trying to intimidate an official scorer is pretty weak.