Jon Lester leaders might be Dodgers, Pirates, Brewers and Orioles
The Dodgers, Pirates, Brewers and Orioles all have the prospects to get a deal done for Red Sox ace Jon Lester.
More MLB: Deadline news | Power Rankings | Latest news & notes | Fantasy news
There isn't a final four for available Red Sox ace Jon Lester yet (and there's no certainty he's even getting traded at this point). But if there are four teams considered either to be in the lead or most logical to land Lester, it might be the Brewers, Pirates and Orioles along with the presumed favorite Dodgers.
LA is "still the best fit," one rival GM said.
The Dodgers are the best fit in terms of prospects, that is true, but it still remains to be seen how aggressive the Dodgers will be for a rental pitcher, especially a rental pitcher who might be a No. 3 starter for them. The Red Sox are said to want top shortstop prospect Corey Seager or top outfielder prospect Joc Pederson back for Lester, and it's questionable whether LA would consider even Pederson, much less Seager, who's thought to be basically untouchable, especially for a rental.
"I can't see a scenario where [the Dodgers] move Seager," one rival executive said.
The Dodgers would rather talk about their next-tier prospects, who are still pretty good, but the Red Sox may be insistent on an elite guy for their ace pitcher. While Boston has played its way out of the AL race in recent days, by keeping Lester they retain the right to extend a qualifying offer in the offseason, which will at least earn them a draft choice.
The Mariners, Blue Jays, Athletics and Braves have also been tied to Lester through various reports, but some teams may just be window shopping.
Here are the current would-be contenders for the best player likely to be traded ...
1. Dodgers: Pederson, a great speed/power combo, is the one who makes the most sense for Boston, which needs outfielders (no way LA trades Seager anyway). If the Dodgers won't do Peterson, they have a string of pitchers who may entice, lea by 17-year-old lefty Julio Urias and hard-throwing Chris Anderson but also Zach Lee, Tom Windle and others.
2. Brewers: Milwaukee is an aggressive team that's willing to go for it, and has in the past. Brewers GM Doug Melvin traded top prospects for CC Sabathia in a deadline deal and for Zack Greinke in a winter deal. The Brewers have big young right-hander Jimmy Nelson and more prospects at their disposal than usual.
3. Pirates: The Pirates aren't a team that's thought to be enamored by the rental route, but they could use another big-time starter and seem to be in this. They do have prospects, starting with pitchers Jameson Taillon and Tyler Glasnow plus outfielders Josh Bell and Austin Meadows, who could help Boston.
4. Orioles: They have been steadfast in their desire to hold onto top young pitcher Kevin Gausman, who was the asking price for Jorge De La Rosa and presumably would be the first requested name in exchange for Lester, as well. Dylan Bundy, like Taillon coming off Tommy John surgery, is also a highly regarded former top pick. After that, the Orioles have two more big-time arms in Eduardo Rodriguez and Hunter Harvey. They are clearly going for it, and GM Dan Duquette has shown the willingness to take calculated risks at times.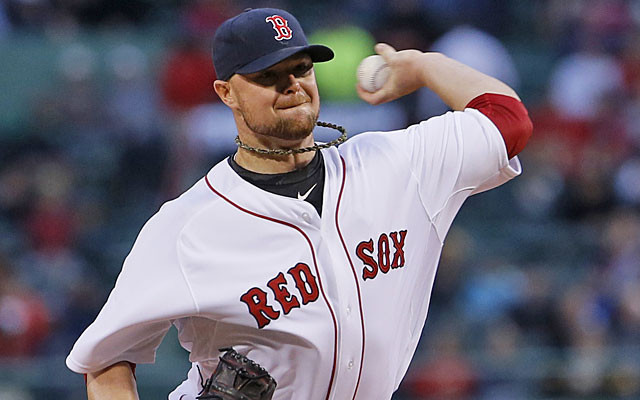 Here are the bullet-points of what went down Tuesday regarding MLB and the Braves' punishm...

The owners need to ratify on the new system in place, but the takeaway here is Ohtani is coming...

A preliminary report National Transportation Safety Board has shined some light on details...
John Coppolella was placed on the permanently ineligible list by MLB on Tuesday

Among other sanctions, Atlanta lost the player who was deemed the No. 1 international signing...

Among other penalties, No. 1 international prospect Kevin Maitan is now a free agent