Jose Bautista new leading vote-getter in latest AL All-Star update
The third update on the All-Star fan vote is in, and Mike Trout is no longer on top of the heap.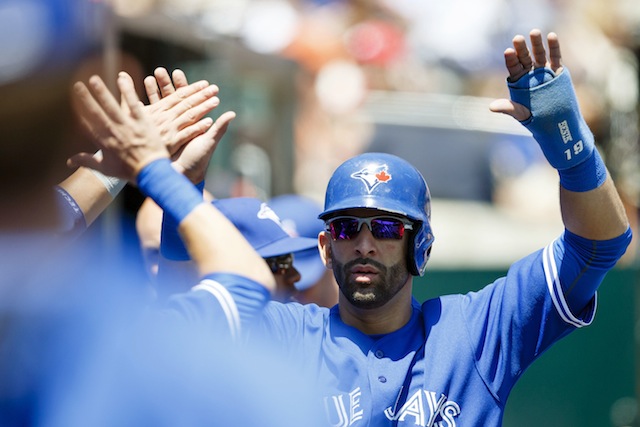 Related: Most recent NL All-Star vote update
The third updated on the American League All-Star vote has dropped, and there's a new leading vote-getter.
Last time out, the Angels' Mike Trout took the honor by edging out Jose Bautista of the Blue Jays by a mere 10,000 votes or so. Now, Bautista has passed him up, as he checks in with roughly 2.1 million ballots cast to Trout's roughly 1.9 million. (On that point, Bautista this season is batting a nifty .309/.435/.548.) Otherwise, nothing else has changed -- i.e., the starting lineup is the same as it was last time. 
Here's a look at the details ...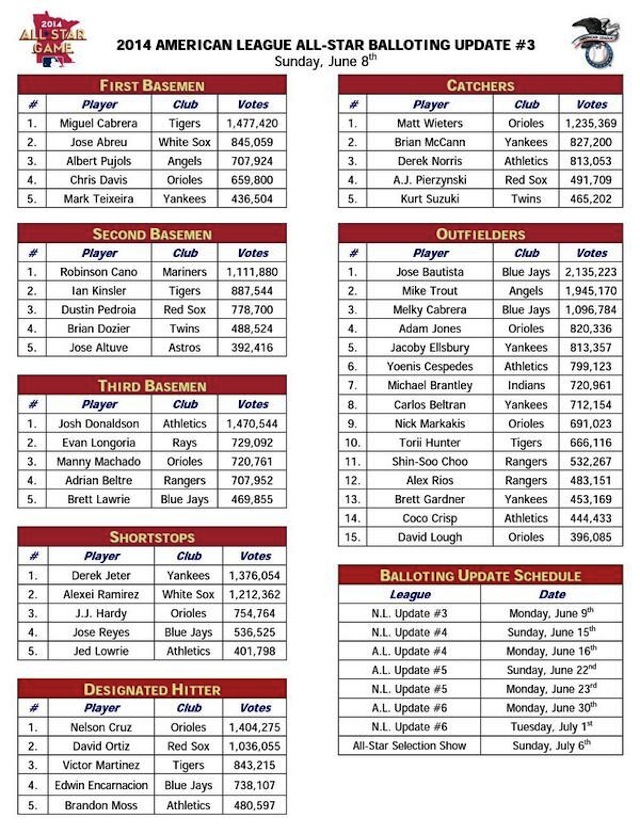 This year's All-Star Game goes down July 15 at Target Field in Minneapolis. 
The Astros scored seven runs in Game 6 after scoring nine runs total in Games 1-5

The Astros are still alive, and Justin Verlander is the reason why

With a six-run lead in the ninth, the Astros used closer Ken Giles for 23 pitches
On Saturday night in Houston, it'll be CC Sabathia against Morton

The ALCS will go the distance after all with the Astros offense coming back to life in Game...

Verlander's stuff was insane during Game 6 of the ALCS