Just Because: Photo of first game in Ebbets Field
Here's a picture from 1913, during the first game ever played at the historic Ebbets Field in Brooklyn.
Ebbets Field was home to the Brooklyn Dodgers in the Flatbush section of Brooklyn, New York from 1913-1957. It remains one of baseball's most famous stadiums in history, despite having been demolished in February of 1960.
And here, courtesy of the Library of Congress, is a photo taken during the first game ever played in Ebbets Field.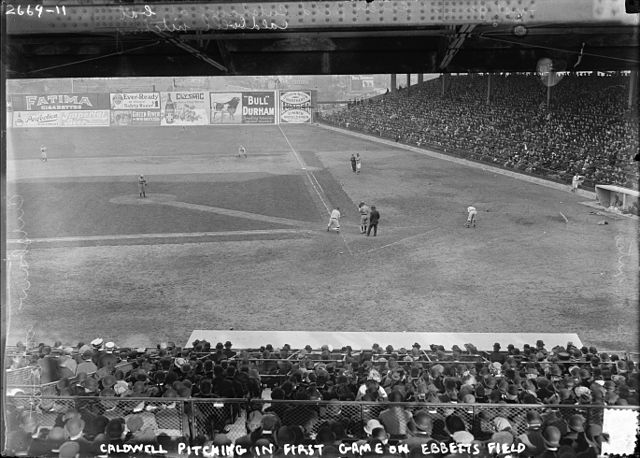 The game was of the exhibition variety, pitting the Yankees against the Brooklyn Superbas on April 5, 1913. That's Ray Caldwell of the Yankees on the hill.
The Brooklyn club would go by the Robins the following season up until 1932, when it finally became the Dodgers for good.
Magic was watching his Dodgers take care of business in the NLCS while at the Lakers game

Gardenhire is familiar with the American League Central

"Homer at the Bat" is being memorialized by its own show in a unique way this weekend
It's Clayton Kershaw against Jose Quintana at Wrigley Field in Chicago

Five months is mid-to-late March, so this could impact the 2018 season

Cubs manager Maddon becomes the first manager ever ejected twice in one postseason series