Justin Verlander: Richard Sherman would get thrown at in MLB
Seahawks CB Richard Sherman displayed quite a bit of exuberance after the NFC championship game on Sunday -- perhaps too much exuberance for baseball onlookers.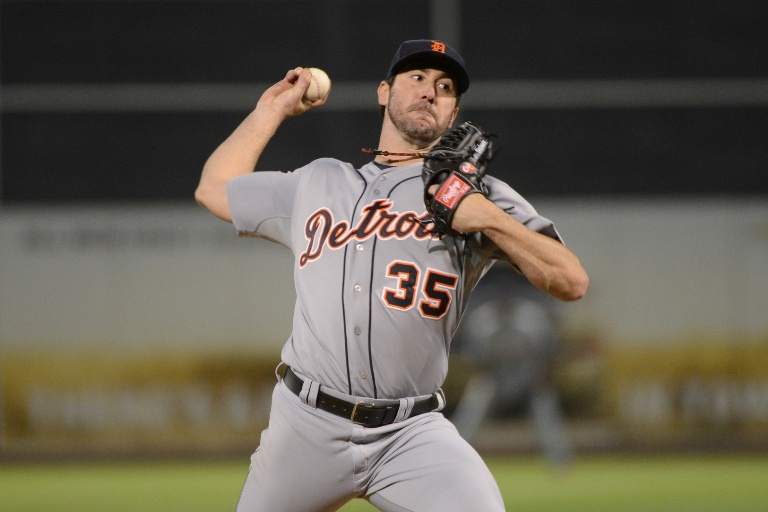 MORE: FA tracker: position players | FA tracker: pitchers
As noted in the dog-eared pages of Eye On Football, Seahawks corner Richard Sherman (forbearance please: there's a baseball hook forthcoming) announced names and shouted nice things about himself following his team's victory over the 49ers in the NFC Championship Game. It was a soliloquy of triumph normally associated with the gentleman's pursuit known as "professional wrestling," which led some to wring hands over the matter on media sociale. One of those was Tigers ace Justin Verlander, who, understandably enough, viewed Sherman's growled harrumphing through the handsome prism of this, our baseball. 
Mr. Verlander's thoughts:
So Russell is a class act! Sherman on the other hand.... If he played baseball would get a high and tight fastball.

— Justin Verlander (@JustinVerlander) January 20, 2014
He's probably right, of course, as baseball has a very specific and occasionally inscrutable code of decorum when it comes to triumphalism in all its forms.
Of course, given the video evidence available in that EOF link above, I have zero doubts that Mr. Sherman would be charging the mound upon receiving and giving due consideration to said purpose pitch. On the third hand, a manager would quite possibly be most displeased with the hurler who plunked a batter lugging around the sub-.100 OBP that constitutes the best that a football player could muster against MLB pitching. 
In other news, we're closer to pitchers and catchers reporting than we were when you started reading this. 
If the MLBPA wants to fix MLB's economic system, it should push for more money for young p...

Fans aren't happy Gerrit Cole and Andrew McCutchen have been traded away

Acuna is arguably the best prospect in baseball
Kent had a good career, particularly with the bat

This would undoubtedly be the worst trade in Miami Marlins history

The Pirates recently shipped Gerrit Cole and Andrew McCutchen to Houston and San Francisco,...