Kendrys Morales an odd fit for Twins, who seem to be going for it
The Twins have agreed to sign Kendrys Morales, according to Jon Heyman of CBSSports.com. They seem to be going for it, weirdly enough.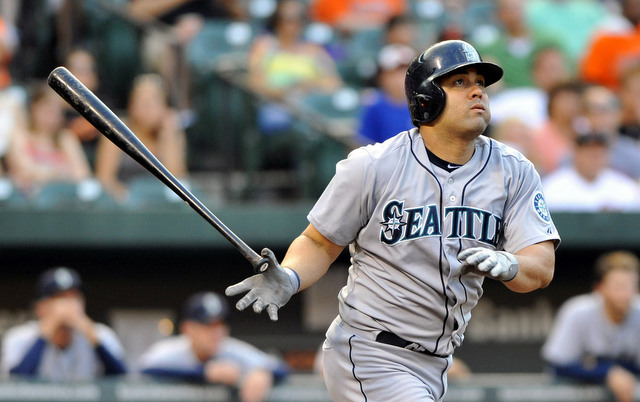 More MLB: Power Rankings | Expert Picks | Latest news & notes | Fantasy news
As reported by Jon Heyman of CBSSports.com on Saturday, the Twins have agreed to sign free agent first baseman/designated hitter Kendrys Morales. It's a one-year deal worth $14 million pro-rated, so roughy $8 million.
The Twins came out of nowhere to sign Morales, who had been connected to clubs like the Rangers, Brewers, Yankees and Mariners in recent weeks. It seemed likely he would sign with a team closer to postseason contention.
Now, that said, the Twins aren't exactly out of the race. They came into Saturday in last place in the AL Central at 28-31, leaving them five games back of the Tigers, but look at the AL Wild Card standings: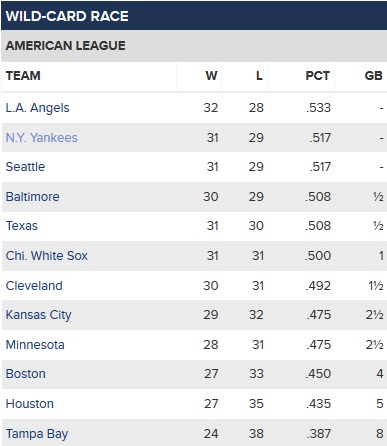 Minnesota is only 2.5 games back with about 100 games to play. They're right in the Wild Card mix, and now they've added Morales to bolster their lineup. At the same time, direct competitors like the Yankees, Mariners and Rangers will not be adding him.
The Twins come into the weekend averaging only 4.29 runs per game, which ranked eighth in the AL and fourth in the AL Central. Their designated hitters have hit a healthy .267/.360/.477 (120 OPS+) while their first baseman are at .249/.315/.347 (73 OPS+). Joe Mauer's first year at first hasn't gone particularly well (95 OPS+).
Josmil Pinto has gotten most of the at-bats at DH for the Twinkies, but for the most part he has rotated into the spot along with Mauer, Josh Willingham, Jason Kubel, Trevor Plouffe and others. Minnesota hasn't had a set DH, which is the norm for non-Red Sox and non-Royals teams these days.
Morales has only played 59 games in the field since destroying his ankle in 2010, so he is basically a full-time DH at this point. Mauer stays at first, Willingham stays in left, Plouffe stays at third, and I guess Kubel loses his roster spot because he hasn't hit in weeks. Their regular lineup could look something like this:
2B Brian Dozier
1B Mauer
DH Morales
LF Willingham
3B Plouffe
C Pinto/Kurt Suzuki
CF Aaron Hicks/Danny Santana
It gets a little light at the end there, but that lineup is seven deep with quality hitters. (Suzuki has been awesome this year.) They have some lefties (Mauer, Arcia), some righties (Dozier, Willingham, Plouffe) and a switch-hitter (Morales) to balance it all out.
Can Morales on his own push the Twins closer to a Wild Card spot? Probably not. Morales as settled in as a 1.2 to 1.7 WAR player since returning from his ankle injury, and the season is more than one-third of the way complete now. Kubel has been abysmal, so maybe Kendrys is a two-win upgrade for Minnesota going forward. That would be the best case scenario. That helps, definitely.
More than anything, the Twins will need Ricky Nolasco (71 ERA+) and Kevin Correia (65 ERA+) to simply pitch better. They've been bad. I have more confidence in Nolasco turning it around, and, having seen Correia a bunch this season, they should be looking for a replacement. He doesn't have anything to consistently get MLB hitters out.
Morales isn't a bad fit, he's just an odd one. He definitely improves the lineup, so now the Twins have to focus on improving their pitching staff if they want to make a serious push for the postseason. If they don't and remain status quo, then the signing is nothing more than a head-scratcher.
No, you're not imagining things. This MLB offseason has been very slow compared to the last...

Francesa will retire from radio next month, so he'll have plenty of free time next summer

Get your sports fans something that they'll wear all year
Get 15 percent off any order of more than $75 at CBS Sports Shop

The Twins need help in the rotation, and they may look to the trade market to find arms

Here are the bullet-points of what went down Tuesday regarding MLB and the Braves' punishm...