Keri the 10: Blockbuster trade season is here with Quintana deal, more MLB notes
Plus thoughts on the DiMaggio/Judge comparisons, some hints at buyers and sellers and more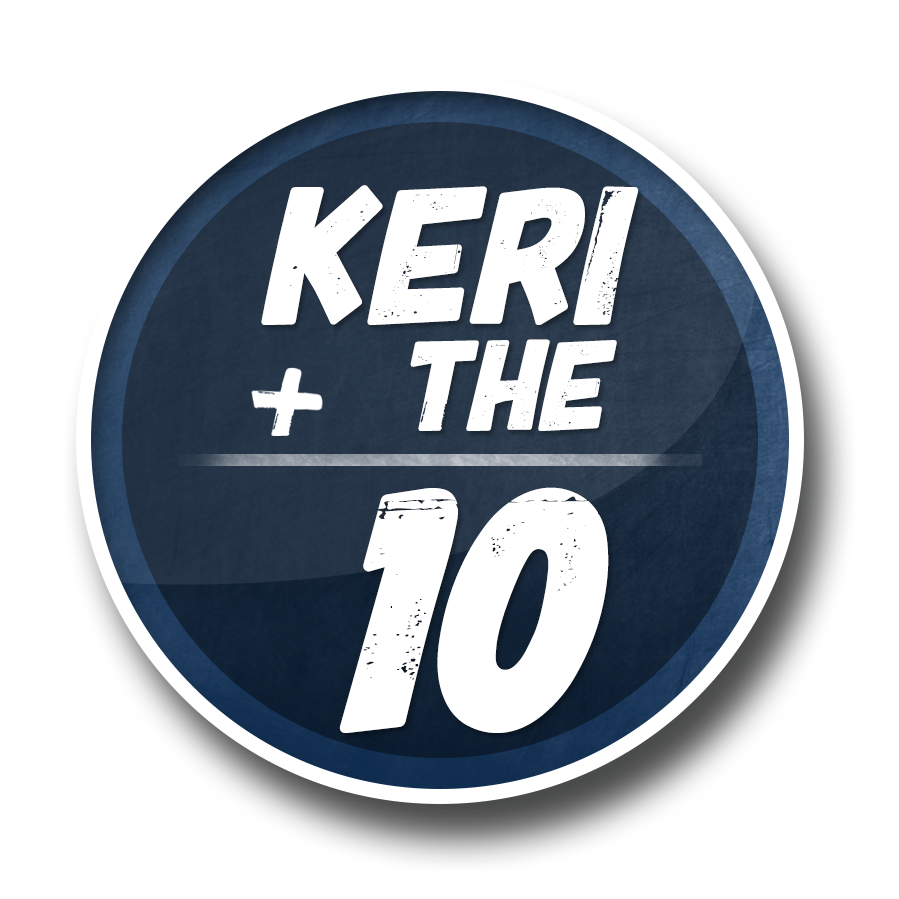 Welcome to this week's edition of Keri The 10! As always, we'll go around the majors with 10 stories that caught our eye from the past seven days. There will be numbers, and occasionally, memes. As always, we will have fun.
1. Blockbuster season is here!
Getting a jump on the rest of baseball, and dispelling the notion that intra-city rivals can't trade with each other, the Cubs and White Sox pulled off an enormous deal Thursday. Heading to the North Side: Jose Quintana, the All-Star left-handed starter. Off to the South Side: outfielder Eloy Jimenez, right-handed pitcher Dylan cease, first baseman Matt Rose and infielder Bryant Flete, all minor-league prospects.
As the great Jayson Stark noted, the Cubs and White Sox hadn't connected on a major deal since the 1990s, when the teams swapped George Bell for Sammy Sosa in 1992, and the White Sox acquired top pitching prospect Jon Garland from the Cubs in 1998 (the Neal Cotts humdinger of 2006 doesn't count). But that lack of trading history didn't hold anyone back in this case. Thursday's deal made too much sense for both teams not to pull the trigger.
Let's start with the Cubs. Last season, they led the majors in park-adjusted ERA by a wide margin. This year, they rank a far more modest 11th. That stat alone doesn't remotely tell the whole story too. Three of the Cubs' five starters from the start of the season currently sit on the disabled list -- Kyle Hendricks, John Lackey and Brett Anderson. Eddie Butler, the buy-low flyer acquired from the Rockies last offseason who the Cubs hoped could blossom in Chicago, has instead delivered one of the lowest strikeout rates and one of the highest walk rates in the league. Jon Lester ha been one of the most maddening pitchers in baseball, following up a dominant and consistent 2016 campaign with boom-or-bust 2017 results: He has surrendered 16 runs in his past two starts, after allowing just seven in his previous four outings. Even 2015 Cy Young winner Jake Arrieta has fallen from grace; he's still striking out a batter an inning, but glitches in his crossfire delivery have prompted a loss of both velocity and command, netting a mediocre 4.35 ERA.
The Cubs' master plan under Theo Epstein and Jed Hoyer was always to build a stable of dominant, young hitters, then try to beat the system on the pitching side by either finding gold in the bargain bin, or spending to the moon on established veterans. That was always a risky roster-building strategy, and the iffy results turned in by this year's rotation show what can happen when that tack goes wrong. That's the reason Quintana is now a Cub.
He's going to be a good Cub too. Quintana's superficial, season-long stats look pretty lousy: 4-8 with a 4.49 ERA. But Quintana's 129 previous starts over a span of four seasons point to a significantly better pitcher, an innings-eating machine with ERAs in the low-to-mid 3s and the peripheral stats to match. He's striking out more batters than ever this season, and after a lousy first 11 starts of 2017, has been humming over his past seven: 40 innings, 45 strikeouts, a 2.70 ERA and, in a season in which he has sometimes struggled with the long ball, just four homers allowed. While the Cubs don't have the same all-world defense this year that they did last season, they're still better afield than the White Sox, which should help Quintana's numbers some more.
Sure, this isn't necessarily a perfect trade. Part of the Cubs' blueprint for success was to trade decent veterans for impact young talent that could help the team for years to come -- think Jeff Samardzija and Jason Hammel (Addison Russell and more), as well as Scott Feldman (Arrieta and Pedro Strop). Squint and you could say that the Quintana deal looks similar, except to the other team's benefit.   
Here's why you do it anyway. Twenty-one-year-old right-hander Dylan Cease has the talent to one day, possibly, years from now, upgrade the rotation ... but he has also never thrown a single pitch above Class A. For a Cubs team coming off a historic World Series, well positioned to make a run at more titles in the next few years, a win-now pitcher like Quintana made perfect sense. Moreover, Quintana is signed to one of the most club-friendly contracts in baseball -- he is slated to make about $32 million through 2020.
Maybe the White Sox will end up with the better end of the haul in the long run. Maybe Eloy Jimenez becomes a superstar. Hell, maybe the Cubs whiffed by not reeling in David Robertson, Tommy Kahnle or another impact reliever as part of this trade. Given that the Cubs have a chance to hang one or more additional banners at Wrigley, desperately needed a rotation boost and had the surplus young talent to make a blockbuster deal, it's still a gamble worth taking.
2. The White Sox could be really, really good in a few years
A year and a half ago, the future of the White Sox looked bleak. Spending big to acquire win-now veterans had netted nothing but disappointment, and the farm system ranked among the worst in baseball. Rather than settle into a pattern of mediocrity, the South Siders have taken aggressive steps to fortify their future, even if it means losing a ton of games for two or three years. Thanks largely to the gigantic trades of Chris Sale, Adam Eaton and Quintana, the Sox now sport the deepest collection of high-impact minor-league talent in all of baseball.
Jimenez is a budding star, a 20-year-old outfielder with gigantic power potential who was just tabbed the No. 5 prospect in baseball in midseason rankings from Baseball America. He joins a loaded system that also employs the consensus No. 1 prospect in the game, Red Sock-turned-White Sock Yoan Moncada. Cease is considered a potential mid-rotation starter at the big-league level, armed with plus stuff but also a sketchy track record when it comes to health and durability. You can read much more about Jimenez, Cease and the other two prospects in the deal via Baseball Prospectus' detailed writeup.
The bigger takeaway is that the White Sox are now officially all in on a total teardown. They're going to try to emulate the scorched-earth approach that the Astros took, one that Houston GM Jeff Luhnow described as incredibly painful at its nadir, but fruitful in the long run. That means you should probably expect closer David Robertson (Nationals?), third baseman Todd Frazier (Red Sox?) and first baseman Jose Abreu (Yankees?) to likewise find new homes soon.
If they do indeed go all the way in their rebuild, we could see multiple 100-loss seasons, and maybe a No. 1 overall pick (or two) in their future. But if Chicago baseball in the 2020s ends up belonging to the White Sox and not the Cubs, it will have all been worth it.
3. The runners-up in the Quintana derby tell us a lot
Per Fox Sports' Jon Morosi, the Astros, Yankees and Brewers were also in the mix before Quintana ultimately got shipped to the Cubs. The Astros make a lot of sense since they own the best record in the AL and have legitimate World Series aspirations this year. The Yankees you could totally see, since they're in the thick of both the AL East and AL wild-card races and also they're the Yankees, the team with nearly unlimited resources and no shyness about flexing said financial muscle.
The Brewers are the really fun entry in this trio. Yes, Milwaukee owns a 5 1/2-game lead in the NL Central over the Cubs and Cardinals. Yes, they're a team with real talent. But it's hard to imagine many people -- even those in the Brewers organization -- honestly thought they would be this good, this fast.
When a rebuilding team starts winning earlier than expected, you could argue that avoiding making rash moves for short-term upgrades is the best course of action. But with rumors swirling that the Crew is after pitchers like Quintana and A's starter Sonny Gray, the logic shines through: Acquire a starting pitcher who can help the Brewers both now (during their unexpected romp into first place ahead of schedule) and in the future (when some of their most talented young players will be entering their primes), and surrendering quality prospects makes a lot more sense.
4. We are here not to denigrate Aaron Judge, but to honor Joe DiMaggio
Aaron Judge is the most exciting story in baseball right now. At the All-Star Game, camera and crews and reporters skirted past established superstars to jam-pack Judge's table, eager for the tiniest morsel of video, the most mundane of sound bites. A 6-foot-7, 280-pound rookie hitting 30 bombs by the All-Star break, and doing it in pinstripes, is major news.
Still, I have to take issue with the comparison of Judge to Yankee rookies past -- specifically to Judge breaking Joe DiMaggio's Yankees rookie record of 29 home runs in a season. Here's why:
That graphic doesn't cheapen Judge's long-ball accomplishments in any way. The majority of his home runs have been absolute blasts, with only a handful of wallscrapers and/or home runs that wouldn't have gone out if not for new Yankee Stadium's short porch in right field and right-center.
This is just a gentle reminder that DiMaggio was a boss. To hit 29 home runs as a rookie, while playing half of your games in a ballpark as enormous as the original Yankee Stadium, is a hell of a feat. Just eight of the 29 round-trippers the Yankee Clipper hit during that 1936 season came at home. Moreover, DiMaggio accomplished that power feat while playing in just 138 games.
Judge might well go on to break a bunch more Yankees records before everything's said and done. Just remember that DiMaggio was a legend among legends, and that if he got to play half his games in a park as generous to hitters as present-day Yankee Stadium ... well, one can only imagine.
5. Speaking of the Judge …
… we can never, ever get enough photos of him standing next to Jose Altuve. Not ever.
6. One more to honor the #AllRise lifestyle
Dellin Betances reacting to Judge hitting a ball a mile during the Home Run Derby is exactly the look of astonishment I hope to convey whenever anything impresses me, from now on.
7. Giants as sellers?
They have been absolutely awful this season, sporting the second-worst record in the majors and what would be the franchise's worst winning percentage since World War II. The question now is how aggressively they'll sell.
Count me among those who don't expect anything close to a full rebuild. For one thing, the Giants got whacked by major setbacks that shouldn't be expected in future seasons, led by staff ace Madison Bumgarner missing most of the first half. For another, this is a team built to win now, with all-world catcher Buster Posey in his prime, two starting pitchers recently signed to huge deals in Johnny Cueto and Jeff Samardzija, plenty of other veterans and little in the way of youth.
That doesn't mean they'll stand pat, though. Cueto could be the most interesting test case of the bunch. In Year 2 of a six-year, $130 million contract, there's suddenly a sense that Cueto might become an albatross before much longer, assuming he keeps struggling. After posting career-best numbers in 2016, Cueto is on pace for the worst season of his 10-year major-league career by both park-adjusted ERA and park-adjusted fielding-independent numbers. His strikeouts are down, his walks are up and his home runs are through the roof, which is a helluva thing for a right-handed pitcher toiling at AT&T Park, where left-handed hitters need a rocket launcher to hit the ball out. Losing a tick off his fastball at age 31 isn't encouraging either.
A clause in Cueto's contract creates some interesting hypotheticals. The veteran righty can opt out of his contract after this season (and only after this season), accepting a buyout in the process. That could make him attractive to prospective trade deadline buyers, who would only have to pay a two-month rental price in prospects to get him, and might not have to shoulder the financial burden of employing a potentially declining Cueto past his 35th birthday. Of course this assumes that Cueto and his agent believe they could do better than the four years and $84 million he would be owed after this season if he doesn't opt out (or that he would prefer playing somewhere else, even if it possibly meant signing for less).
Lots of moving parts for a team that has gone from mini-dynasty to really old cellar-dwellers in a hurry.
8. Miss you, home-run sculpture
The 900-degree heat and infinite humidity at this week's 88th MLB All-Star Game, I could do without. But the dinger machine at Marlins Park is the absolute best, and a reason to find excuses to come back soon.
9. Folty wiring
This week's spotlight pitcher is Mike Foltynewicz, the fireballing 25-year-old right-hander for the Atlanta Braves. Our pal Nick Pollack, ace analyst for PitcherList.com, weighs in on Folty's recent success.
As the Braves are in a rebuilding year, Mike Foltynewicz has hit his stride over his past seven starts. In that time, he's boasting an impressive 2.98 ERA and 8.5 strikeouts per nine innings. That run features three games of at least eight strikeouts, with six of those seven starts combining for just six total earned runs allowed. Is this a product of change, or has Foltynewicz had a fortunate string of starts?

At first glance, there are many  signs that point to a fortuitous stretch, more than a dramatic change. Foltynewicz's FIP sits at a high 4.31 mark, a product of his left-on-base rate sitting at an unsustainable 87.7 percent rate. Walks are still an issue for Foltynewicz, with a walk rate of 3.4 per nine innings in these seven starts. His strikeouts have also been sporadic; his 10-strikeout performance followed a span of three starts where he collected only eight strikeouts total. Meanwhile, the batted balls that Foltynewicz has allowed indicate that his seemingly mild .270 batting average on balls in play should actually be higher, as he induced just 12.4 percent soft contact. To put that in perspective, the lowest soft contact rate of all qualified starters in the majors across the full season is a 13.2 percent held by Martin Perez. In short, Foltynewicz has done a poor job of creating weak contact.

However, there is one significant tweak in Foltynewicz's command across these seven starts that could help him carry over this success once his luck declines. It's easy to see the potential in Foltynewicz's heater as it averages nearly 95 mph. But without reliable secondary pitches, he has had difficulties keeping batters honest and not cheating on his fastball. In these seven starts, there have been improvements with Foltynewicz's breaking balls -- his slider and curveball -- that could make a difference moving forward.

Both changes are with their locations. The staggering tweak comes from his curveball, which is taking a more refined approach since the start of June. Previously, we could peg Folty's struggles to an inability to command his curveball. But in his past seven starts, his deuce has been a more consistent offering, acting as a strikeout pitch at the ankles of left-handed hitters, away to right-handers, or located over the plate for an early strike.

The same improved command shows itself in his slider. In Folty's first nine appearances this season, his slider location sat at the bottom left quadrant of the plate, with the occasional breaking ball off the plate. Now take a look at his recent slide piece, featuring a much tighter grab at the low-and-outside corner to right-handers, with plenty of pitches off the plate to encourage chases out of the zone. Here is a quick comparison between two different sliders thrown on 2-1 pitches -- the first to Justin Bour before June 2 and the second the Manny Pina after June 2:

The numbers tell the same story: Batters have hit just .111 off Foltynewicz's slider since the start of June, after hitting an above-average .244 mark against that pitch in the season's first two months.

Seven games is a small sample size in the grand scheme of baseball, and his recent success could be a result of luck in Foltynewicz's favor. Still, there has been a step in the right direction with his breaking balls. The hope is that his improved command with his breaking pitches can carry over into the future.
10. Burning Question of the Week
I'll answer the second question first. When asked this week about potential future MLB sites, Manfred cited Montreal and Charlotte as well as Mexico (be it high-altitude, high-pollution, heavily populated Mexico City or another locale) as the most likely.
Still, it's tough to imagine relocation being imminent. Manfred's comments suggested he plans to be extremely patient with both Rays and Athletics ownership as they seek answers to their stadium woes. Remember, only one major-league team has relocated in the past 45 years, and that's the Expos. Unlike the NFL and NBA, MLB has done everything in its power to maintain status quo when it comes to keeping teams bound to cities.
That said, this is also the longest MLB has gone between rounds of expansion, since the first round of expansion occurred in 1961. Expanding by two teams would bring the total number of teams to 32, eliminating the need for the wonky, daily interleague play currently messing with schedules. Given Major League Baseball's track record, expansion seems like the more likely avenue to future games being played in Quebec, North Carolina or Mexico ... even if it might take a long while for that expansion to actually happen.
CBS Sports HQ Daily Newsletter
Get the best highlights and stories - yeah, just the good stuff handpicked by our team to start your day.
Please check the opt-in box to acknowledge that you would like to subscribe.
Thanks for signing up!
Keep an eye on your inbox for the latest sports news.
Sorry!
There was an error processing your subscription.
Puig paid homage to Deivis Ordoñez during Sunday's game against the Yankees

The Little League World Series is underway

Here is everything you need to know about the day in baseball
Kluber hasn't pitched in the majors since May 1 due to a fractured forearm

Harper entered Sunday with a 1.000 OPS on the month, and having played in every one of the...

Acuña has been one of the best players in the National League all season