Keri the 10: Mariners drought watch, rally cats, the baby Mets and more MLB notes
Plus Sale for MVP, Blackmon's awesome, Bartolo's blessed and more from the week in MLB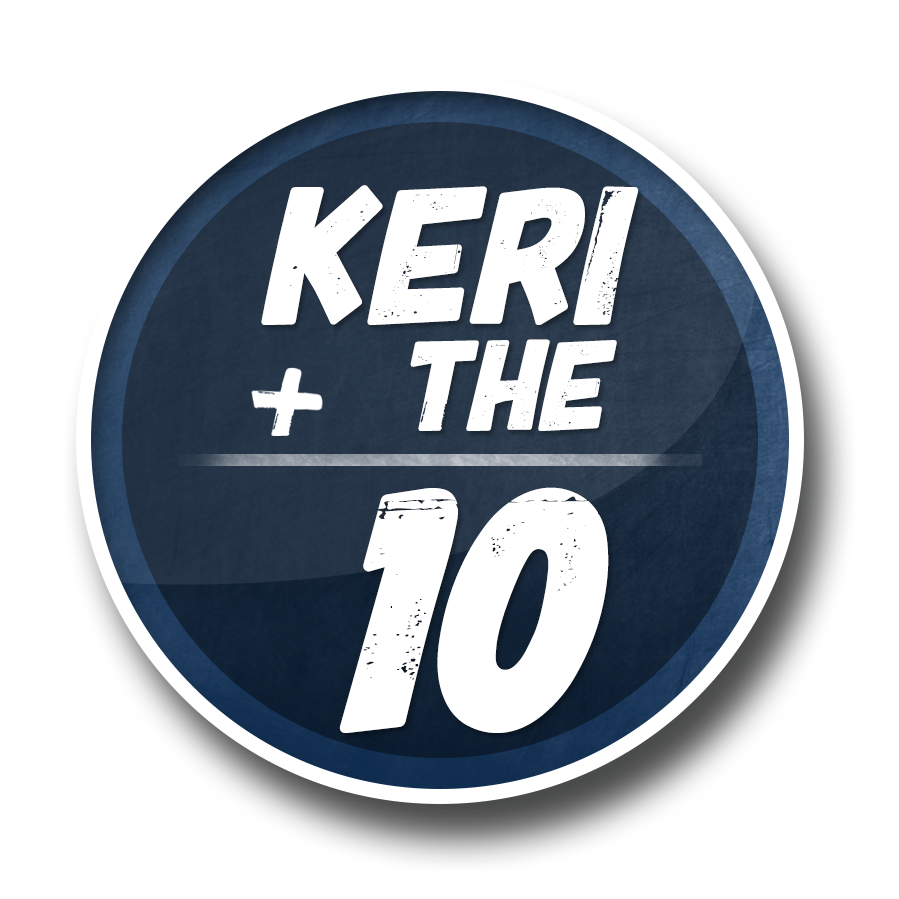 Welcome to this week's edition of Keri The 10! As always, we'll go around the majors with 10 stories that caught our eye from the past seven days. There will be numbers, and occasionally, memes. As always, we will have fun.
The 2001 Seattle Mariners were one of the most disappointing teams in baseball history. The M's won 116 games that year, matching the 1906 Cubs as the winningest team of all time. Then after edging the Indians in the first round of the playoffs, they laid an egg in the ALCS, falling to the Yankees in five games. They haven't made the postseason since, that 16-year stretch marking the longest current drought in MLB.
We are now officially on drought watch. The M's have won eight of their past 12 games, storming into a tie for the American League's second wild-card spot.
James Paxton has led the charge. The Canadian southpaw known as Big Maple has worked around a disabled list stint to rank fourth in the league in strikeout rate, third in park-adjusted ERA and second in park-adjusted, fielding-independent pitching. Paxton had been absolutely unstoppable in seven straight starts, allowing no more than two runs in any of them, while posting a 1.59 ERA, 53 strikeouts, and just 29 hits allowed in 45 1/3 innings.
And then we hexed him. Paxton surrendered three runs on five hits in a 6-3 loss to the Angels on Thursday. Far more troubling, he left the game after 6 1/3 innings with a strained pectoral muscle. Mariners fans now have to hope that Paxton can bounce back and be ready for his next start.
If he is, things could get interesting. Rarely in the past decade and a half have the Mariners been even close to this well positioned, this late in the season.
The question now is, will they have enough? Even if Paxton is healthy and doling out Canadian justice (with Nelson Cruz, Kyle Seager, Jean Segura and Robinson Cano leading an improving second-half offense), Seattle's rotation is in rough shape, with Felix Hernandez and Hisashi Iwakuma on the disabled list and Drew Smyly out for the year. This was a bottom-five starting five even with King Felix and Kuma in the mix, and looks downright awful with Yovani Gallardo, Marco Gonzales and Erasmo Ramirez taking the ball three out of every five days.
The M's nabbed Yonder Alonso in a waiver trade last weekend because they were an eyelash lower in the standings than several other wild-card contenders. But they now no longer have waiver priority thanks to their improved record, which could be a major problem as they desperately seek pitching help (red-hot free-agent-to-be Marco Estrada would be ideal).
This next stretch could prove pivotal: Counting Thursday night's game against the Halos, Seattle plays a stretch of 22 games that includes 16 against wild-card challengers, plus six more against the lowly (and highly beatable) Braves and A's. If playoff fever's going to hit the Pacific Northwest, Big Maple could use some screaming trees to join the fight.
2. Next stop, Lollapalooza
The Angels came prepared for their four-game series in Seattle, dressing like attendees of every summer music festival. Mike Trout tweeted some choice pictures of the Halos donning NBA jerseys before boarding their flight up north. As a New Jersey native and avid Philly sports fan, Trout definitely knows what's up. His teammates wore some beauties too, including Jerry West, Shawn Kemp, a Mike Bibby Vancouver Grizzlies throwback(!), and Albert Pujols dressed as the incomparable Allen Iverson.
3. Rally Cats are the new market inefficiency
The Cardinals were in a tough spot Wednesday night in St. Louis. Facing a resilient Royals team, the Cards trailed 5-4 and needed a big hit. We'll let Cardinals play-by-play Mike Shannon call the action from here:
Yup, they had to stop play for several minutes while a kitten ran across the outfield at Busch. Lorenzo Cain looked amused as the kitty sprinted by him toward the center-field wall. Matt Carpenter was puzzled. Dexter Fowler was tickled. Twenty-year-old grounds crew member Lucas Hackmann didn't have the luxury of standing and watching. Instead, Hackmann ran after the cat, scooped him up, endured multiple bites and clawings as he ran off the field, then disappeared into the bowels of the ballpark with kitty in hand.
On the very next pitch after play resumed, this happened:
As press time, the kitty's whereabouts were unknown. But the Cardinals went on to beat the Royals on Wednesday, then did it again Thursday thanks to another game-winning grand slam (this one by the suddenly scorching Fowler). St. Louis has now won six in a row, closing the gap to one game in the NL Central, while scoring more runs this month than any other team.
If the Cardinals can charge all the way into first place, the legend of #RallyCat will continue to grow. And if that happens, we might see Yadier Meowlina and company right back in the playoffs.
4. The Ageless Wonder
Just a few weeks ago, it looked like Bartolo Colon's career might be over. He had amassed a hideous 8.14 ERA in 13 starts with the Braves, earning his outright release. The Twins scooped him up on a minor-league deal a day later, then called him up to start for the big club on July 18. Colon gave up four runs and eight hits while lasting just four innings against the Yankees in that game. The next day, ESPN's Marly Rivera reported that Colon might retire, and that his next scheduled start could be the last of his career.
The 20-year major-league veteran and Last Montreal Expo quickly rethought his decision, a move that now stands to benefit the Twins and miraculous home-run enthusiasts alike. Colon went the distance against the Rangers on Aug. 4, recording his first complete game since 2015. Then on Wednesday he upped the ante, firing seven shutout innings, in the process becoming the oldest right-handed pitcher in 23 years to throw seven or more scoreless frames.
And get this -- the Twins are in the race, too. A five-game winning streak has propelled them back to within a half-game of the second wild-card spot. That's cause for more than a few celebratory jiggles.
5. Cinder Block Party
Yes, we just expended a lot of words talking about the success of the 2017 Rockies pitching staff, and how we need to severely adjust numbers when looking at both Rockies pitchers and hitters. Still, a good player is a good player. And Charlie Blackmon is a really good player.
Sure, we can't take Blackmon's raw stats at face value; we'll need to ding his eye-popping .333/.388/.616 line, his 27 homers, 102 runs scored and 74 runs batted a fair bit to make an apples-to-apples comparison to players who don't play their home games in a ballpark that inflates offense by more than 30 percent. But even after that adjustment, Blackmon still rates as the 12th-best hitter in the National League. Add in excellent base-running, his regular duty at a premium position and the durability to miss just two games all season, and you have one of the 10 best all-around players in the senior circuit.
Watch this clip to see how Blackmon used a cinder block to go from no-hope prospect to an All-Star and leader of what might be the first Rockies playoff team in eight years, and you might end up appreciating him even more.
6. Meet the (Baby) Mets
In one of the ugliest, most disappointing seasons in franchise history, the Mets finally got a couple rays of hope: Amed Rosario and Dominic Smith are finally here.
Rosario made his big-league debut Aug. 1, while Smith will see his first action as a Met on Friday night against the Phillies. Fingers are crossed for Smith, the 22-year-old first baseman with legitimate tools who'll still need to show he can hit in the majors after becoming the 98,612th player to rake in the hitter's haven of Triple-A Las Vegas.
In Rosario's case, though, we've already seen flashes of electrifying athleticism. Check out this diving play and try not to get at least a little fired up.
7. Wait, we're actually excited about the Mets? Let's correct that.
With Jay Bruce in the midst of a career year that could see him launch 40 home runs, but also a few months away from free agency, the Mets had a prime opportunity to restock their farm system with a trade. According to multiple reports, rather than get two quality prospects for Bruce, the Mets settled for a non-prospect, because they wanted to save $4 million. We've seen a smattering of follow-up reports claiming that a beef with the Yankees may have also contributed to the Mets passing on two promising young players to save a few bucks.
Whatever the case, we have yet more evidence to suggest that the Wilpons are squandering the biggest market in all of baseball by keeping budgets as tight as possible, in large part because they got duped by a colossal Ponzi scheme. As fun as it will be to eventually watch Noah Syndergaard, Yoenis Cespedes, Rosario and Smith on the field at the same time, and as valiant an effort as general manager Sandy Alderson has made to build a winning team with one and a half hands tied behind his back, it's tough to ignore the elephant in the room: The Wilpons are hurting their club more than any other owner since Frank McCourt in L.A.
8. Oof, that was rough. Here's a pick-me-up.
OK Mets fans, let's at least have a little fun. Major League Baseball announced that it would hold a #PlayersWeekend Aug. 25-27. As part of that weekend, players get to sport their nicknames on the back of their uniforms, instead of their usual last names. Some of the nicknames chosen by players have been delightful, with Joey Votto's choice -- and the Shin-Soo Choo-related story behind it -- being one of our favorites.
As for Travis d'Arnaud's moniker of choice? You gotta respect the confidence.
Last week, we suggested that Mike Trout could make a worthy MVP challenger for Jose Altuve and Aaron Judge; even with his to-date small games-played total, Trout has been an absolute terror this season, and his year-end numbers could look pretty damn great with seven more weeks of playing time added to the ledger.
This week, we offer another MVP candidate: Chris Sale. By Wins Above Replacement, the Red Sox ace ranks right up there with the league's best position players, even though he only gets into one out of every five games. To further make Sale's case for AL Cy Young (and maybe MVP too), we turn to our ace pitching analyst, Nick Pollack of PitcherList.com. Take it away, Nick!
Chris Sale is no stranger to success. With six straight All-Star appearances and five straight top-six Cy Young finishes, he has established himself as one of the best pitchers in the game. This season has been another gem: Sale holds a 2.57 ERA, and leads the AL in innings pitched (161 1/3), strikeouts (229), Fielding Independent Pitching (1.98) and numerous other categories. On an inning-by-inning basis, he's pitching better than he ever has before.

We would be remiss to continue without mentioning Sale's pitching philosophy in 2016. His dip in strikeout production can be traced to a quote during the preseason where it was acknowledged that Sale was pitching more to contact. The theory was that it would allow him to throw fewer pitches per at-bat, which would in turn enable him go deeper into games. The approach did increase Sale's average innings per start (6.7 to 7.1), but it also came with inflated peripherals (FIP, xFIP, SIERA and hard-contact rate all got worse). Additionally, he elected to not throw as hard, dropping his fastball velocity from 95.6 mph to 93.6 mph, with the belief that less stress per pitch would help him stay on the field longer.

Sale reversed his philosophy once more this offseason as he traveled to Boston, bumping his 25.7 percent strikeout rate to a massive 36.5 percent clip this year -- the highest of his career; he's on pace to blow past 300 strikeouts for the season.

The first significant adjustment that Sale has made is with his fastballs. He's throwing fewer heaters this year, dropping its usage rate from 60.9 percent in 2016 to just 50.1 percent in 2017. But the fastballs he has thrown have been much improved. His velocity has jumped back up to 94.9 mph, but more importantly he has tweaked the pitch's location.
Chris Sale 2016 fastball heat map:
Chris Sale 2017 fastball heat map: 
Check out that 2016 fastball heat map, and note the number of pitches located in the middle or bottom half of the strike zone. Then compare that image to Sale's 2017 fastball heat map, above. You'll notice that this season Sale has dramatically raised the location of his four-seamer, focusing on the top half of the zone. He's changing the eye level of batters, who already fear his elite slider, a pitch that is normally located low in the zone. The numbers have backed up Sale's change of approach, as he has set career best rates for his four-seamer in swings out of the zone (36.9 percent), swing-and-miss rate (14.5 percent) and contact rate (75 percent). Better yet, Sale is allowing just a .167 batting average with his four-seamer, miles better than his .230 career mark and his previous career low of .208 from 2014.

But let's talk about that elite slider. This pitch has been Sale's signature offering for years, registering a marvelous 49.2 percent strikeout rate across his career. For the uninitiated, here's a quick look at the pitch in action from his start against the Rays on Monday:

It's an incredible pitch, featuring the most vertical drop of any slider in the majors. This isn't new to 2017, but what is new is how often he turns to the pitch. We talked about starters featuring their best pitches more often in the context of Corey Kluber in July, and Sale is no different. The Red Sox ace is throwing it 32.2 percent of the time in 2017, marking the highest usage rate for Sale's slider since 2011, when he was solely a reliever for the White Sox. In the past four seasons, that number sat at 18.4 percent, 19.7 percent and 25 percent -- a dramatic difference from 2017's frequency.

There's more. As Sale throws the pitch more often, he's getting better results. Its 16.4 percent whiff rate is the highest of his career. He has increased the pitch's zone rate to nearly 45 percent, allowing him to confidently get more strikes early in at-bats. In the meantime, batters are still chasing the pitch out of the zone about 40 percent of the time, often with two strikes. Hitters' contact rate on the pitch is a tiny 61.3 percent -- another career best for Sale. Overall, they're hitting just .161 against Sale's slide-piece this season.

With the adjustments to his four-seamer and new slider mix, Chris Sale has made himself the best pitcher in the American League and the clear front-runner for the Cy Young award. It's his race to lose.
10. Burning Question of the Week
I was sure the answer to this would be, "never." Turns out, not so much! In 2010, the Giants knocked off the Rangers in five games to win the World Series. Spearheading the Giants' attack was a terrific two-way catcher named Buster Posey. Locking down the Texas bullpen was a flame-throwing right-handed closer named Neftali Feliz.
It had happened twice before that, both times involving the Yankees -- in 1981 when the Dodgers (with Fernando Valenzuela) defeated the Yankees of Dave Righetti, and 30 years earlier when Willie Mays and the Giants fell to Gil McDougald's Bronx Bombers.
Both won their leagues' Rookie of the Year awards that year. #TheMoreYouKnow
CBS Sports HQ Daily Newsletter
Get the best highlights and stories - yeah, just the good stuff handpicked by our team to start your day.
Please check the opt-in box to acknowledge that you would like to subscribe.
Thanks for signing up!
Keep an eye on your inbox for the latest sports news.
Sorry!
There was an error processing your subscription.
Gray's Bronx tenure was not a success, and the Yankees are inching closer to shipping him...

If the Marlins do indeed trade their All-Star catcher, they can expect plenty of offers

Confused about some of advanced stats used in baseball analysis? We're here to help
The A's have had success with reclamation projects like Rich Hill in recent years

The Diamondbacks are already faced with heavy losses this offseason

The market appears to be heating up for the best starting pitcher on the free agent market