Left-hander Ollie Perez agrees to 2-year D-Backs deal
Ollie Perez will be a boost to the Arizona bullpen.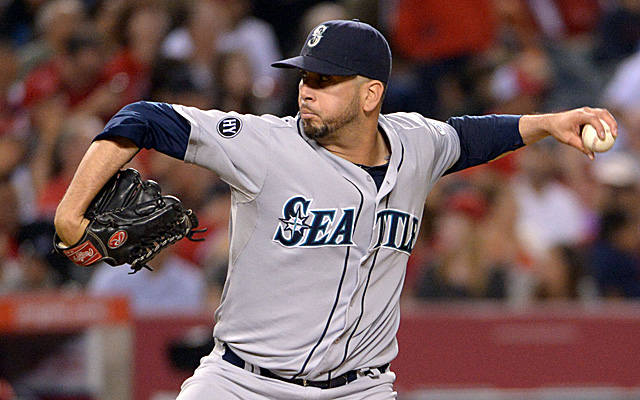 Oliver Perez has agreed to a deal with the Diamondbacks, sources say.
The deal will be for $4.5 million over two years.
Perez resurrected his career in Seattle as a reliever after a tough time starting with the Mets following a $36 million, three-year deal.
Perez will provide a needed lefty for Arizona's bullpen. Several other teams, mostly in the National League, expressed interest. The Marlins and Braves were believed to be among them.
Ken Rosenthal of Foxsports.com first said a deal was close.
It's almost that time of the year again, time for the Tebow madness to return

Walker was a tremendous all-around player, but Coors Field undoubtedly inflated his career...

A beardless Wilson says that he tried to outrun the police on the second day he had his driver's...
The Diamondbacks outfielder was not impaired, he was just going way too fast

MLB can unilaterally implement rule changes, which will also include limits on mound visit...

If the MLBPA wants to repair MLB's salary structure, it should push for more money for young...