Liriano, Uehara, Colon and 30 more great free-agent signings
Here's a list of the best free-agent pickups for the 2013 season, ranked in order of bang for the buck.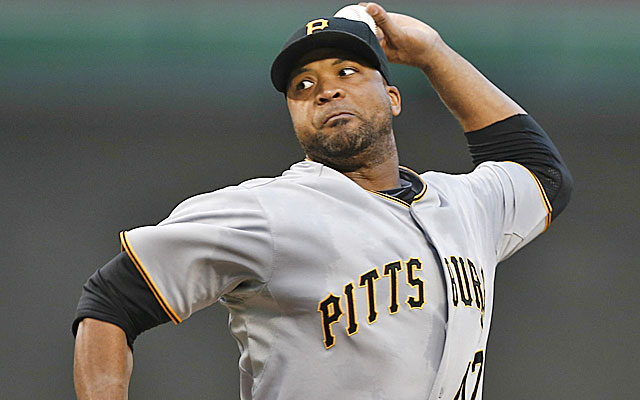 Far from every free agent last winter worked out (see Josh Hamilton, Angels), but many more did just what was expected, or in some cases even more. From star starter Zack Greinke, who came to the Dodgers on a $147-million mega deal, to late spring bargain pickup Kevin Gregg, here are the best of the best of the free-agent pickups for the 2013 season.
They are ranked in order of impact per dollars …
1. Francisco Liriano, Pirates SP, $1M, 1 year: The deal was reworked down to make it a one-year guarantee that is incentive-laden with a second-year vest after he broke his non-pitching arm in a household incident, and even though he's going to earn all the money, he's a significant steal. (The original deal was for $12.75 million over two years.) With the exception of a couple rare bad outings, Liriano has been as good as almost any starter in the NL, going 16-7 with a 2.92 and showing the great promise showed early in his Twins career. One of many smart moves by Pirates GM Neal Huntington.
2. Koji Uehara, Red Sox  RP, $4.5M, 1 year: Not much attention was paid when the Red Sox inked him for $4.5 million guaranteed. But he went on to become the closer for the best team in the AL after an injury to Joel Hanrahan and inconsistency by Andrew Bailey. And what's more, he's been unhittable lately, retiring his last 34 batters (a Red Sox record). The numbers are crazy: 0.57 WHIP, 94 strikeouts to nine walks, .128 batting average against. A bonus: Boston gets him for next year, too, as his option vested.
3. Bartolo Colon, A's SP, $3M, 1 year: Seemingly ready to retire a few years back, he's remade himself as the ace of the AL West leader. His 2.85 ERA is third in AL. Not bad for three million.
4. David Ortiz, Red Sox, $26M, 2 years: Folks may forget he was a free agent, but after becoming the only player to accept the qualifying offer they worked out a two-year deal for still one of the most feared hitters in baseball. Good thing for Boston.
5. Anibal Sanchez, Tigers SP, $80M, 5 years: Does Detroit ever make a mistake? Eighty million looked like a stretch even after his nice finish, but owner Mike Ilitch badly wants to win, and Sanchez gives them the best all-around rotation in baseball. Leads the AL with 2.50 ERA. At times the Marlins seem like their farm team.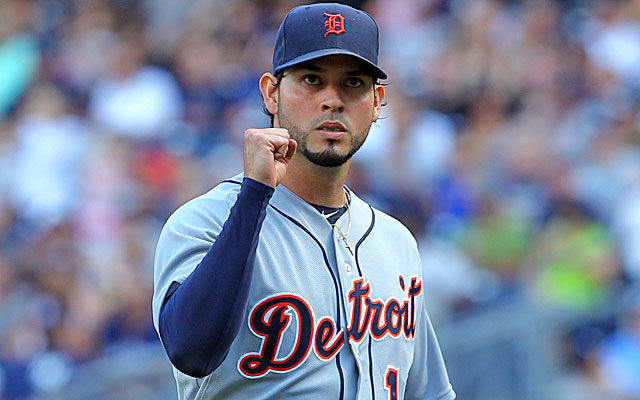 6. Hisashi Iwakuma, Mariners SP, $14M, 2 years: Not much is going right for the Mariners, but Iwakuma is clearly worth his $14-million, two-year deal, and then some. He's 12-6 with a 2.97 ERA, and his 1.04 WHIP is tied for second best in the AL Mariners also carry a third-year option.
7. Shane Victorino, Red Sox OF, $39M, 3 years: His deal looked like a major overpay based on his weak finish for the Dodgers and so-so overall 2012 season. But several teams were willing to pay in that range (and the Indians actually offered a fourth year). Turns out they all look right, as Victorino has played a brilliant right field and returned to his previous form as a hitter. Another plus: He certainly can handle Boston.
8. James Loney, Rays 1B, $2M, 1 year: He's resurrected his career in low-key Tampa. Hitting a league-best .361 on the road.
9. Zack Greinke, Dodgers SP, $147M, 6 years: It takes guts (not to mention a healthy bank account) to pay $147 million for a pitcher, but Greinke has delivered big, especially lately. His 2.90 ERA is fourth best in the NL (and his ERA has dropped a run to 1.90 after the All-Star break), plus he's provided the perfect righty complement to Clayton Kershaw, the certain Cy Young winner. Only down moment came when his competitive nature took over and he didn't run away when ex-linebacker Carlos Quentin charged at him, breaking his collarbone.
10. Marlon Byrd, Mets/Pirates OF, $700,000, 1 year: His career appeared over until he went to the Mexican League and starred, giving him one final chance. Made the most of it with a breakout year out of nowhere at age 35. His .515 slugging percentage is a career best, by far. Brought the Mets two good young pieces, infielder Dilson Herrera and reliever Vic Black.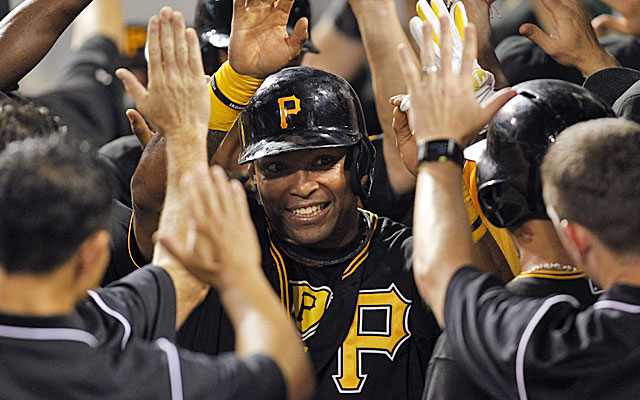 11. Kyle Lohse, Brewers SP, $33M, 3 years: He's pitched so well for the beleaguered Brewers they basically wouldn't think abut trading him when many teams came calling in July. Folks around baseball scoffed at the late-spring signing, but Lohse showed he was ready by week one. Amazing.
12. Mike Napoli, Red Sox 1B, $5M, 1 year: The deal had to be reworked when a hip condition was discovered upon examination, but he's going to earn through incentives the full $13 million. Plus, his productive year may allow him to recover the rest of the $39 million guarantee he lost.
13. Jason Grilli, Pirates RP, $6.75M, 2 years: Grilli was brilliant in the first half, saving 30 of 31 chances before an arm injury sidelined him. He's back to help the Pirates' stunningly good pen. A testament to why it's better to have a professional agent, as Grilli's two-year, $6.75-million deal, negotiated by former teammate Gary Sheffield, might be in line for a set-up man but did not account at all for the excellent closer he was to start the year.
14. Russell Martin, Pirates C, $17M, 2 years: It's still a mystery why the Yankees didn't take him back, but the Pirates were happy to capitalize. Never mind the offense, which isn't bad for a catcher, he leads the N.L. in fielding percentage (two errors), leads also with 28 caught stealing and is third in catcher ERA (3.15).
15. Ryan Raburn, Indians OF, minor-league deal: Raburn finally blossomed at age 32, and the Indians are the beneficiary. He's hitting .286 with 16 home runs, earning himself a new $4.85-million two-year deal that makes for a great story. He's gone under the radar with Indians' high-priced free agents Michael Bourn and Nick Swisher and high-profile Jason Giambi but he's played just as big a role in getting them into the middle of the wild-card race.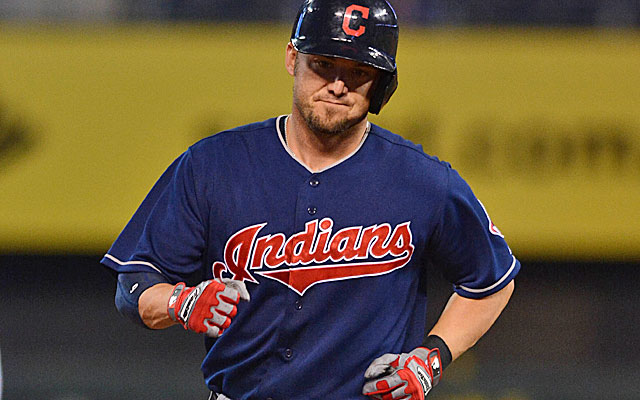 16. Torii Hunter, Tigers OF, $26M, 2 years: He brings the right attitude and perfect lineup complement for perhaps the most talented team in the AL.
17. Stephen Drew, Red Sox SS, $9.5M, 1 year: His salary looked high at the time of the deal, but he's been exactly what they sought at shortstop -- an extremely good defender who shows occasional pop with the bat (.760 OPS, .814 since the break). He started slow offensively, but has been among the best hitting shortstops in baseball over the past few months.
18. Nate Schierholtz, Cubs OF, $2.25M, 1 year: Among Cubs qualifiers, Schierholtz has the highest batting average (.255), slugging percentage (.483) and OPS (.790). Well worth the $2.25-million guarantee, and what's more, the Cubs get him another year through arbitration.
19. Lyle Overbay, Yankees 1B, minor-league deal: He was an afterthought for the Yankees who only made the team when they decided after a three-day tryout that he'd be safer at first base than outfielder Juan Rivera. An amazingly pleasant surprise with the bat, though. Has .785 OPS (though .622 away from the friendly confines of Yankee Stadium).
20. Nate McLouth, Orioles OF, $2M, 1 year: He's become a vital part of the Orioles after struggling in Atlanta and then again in his second go-round with Pittsburgh. Well worth that price.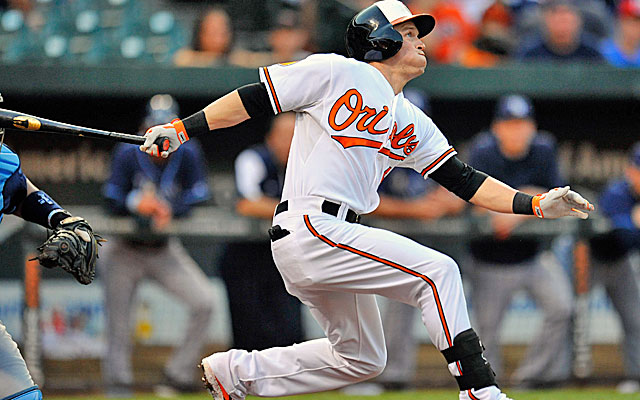 21. Dioner Navarro, Cubs C, $1.75M, 1 year: He's hit up a storm (career high .873 OPS) at a bargain rate. No one did better at finding hidden gems than the Cubs.
22. A.J. Pierzynski, Rangers C, $7.5M, 1 year: Hard to believe there weren't more takers for this offensive stalwart and winning player with an edge. (Maybe it was the edge that discouraged some, but maybe the age.)  
23. Raul Ibanez, Mariners OF, $2.75M, 1 year: Yes, the sagging Mariners have two guys on this list. But Ibanez deserves mention as a 40-plus player with 27 home runs. Only issue is, 24 of them came in the first half, highlighting the error of holding onto him through the trade deadline. It looked like a fait accompli he'd beat Ted Williams' record 29 home runs at age 41, but now he's wheezing to the finish.
24. Francisco Rodriguez, Brewers/Orioles RP, minor-league deal: He saved 10 games back in Milwaukee, then brought them top third-base prospect Nick Delmonico from Baltimore in trade.
25. LaTroy Hawkins, Mets RP, $1M, 1 year: At 40 he's as good as ever, with 50 strikeouts and 10 walks. A rare Mets reliever who stayed healthy.
26. Eric Chavez, Diamondbacks 3B, $3M, 1 year: He took less to go home and he's been worth every penny, with his .498 slugging percentage and 43 RBI in 217 at-bats.
27. Jonny Gomes, Red Sox OF: Yet another one that looked like an overpay by Boston and has turned out to be anything but. Yet another guy who has contributed to Boston's brilliant season while fitting into the improved clubhouse.
28. Scott Feldman, Cubs/Orioles SP: For $6 million, he did what Theo Epstein/Jed Hoyer hoped he'd do, giving them a viable trade piece. Coming back to the Cubs from Baltimore were Pedro Strop and Jake Arrieta, two young talents. Overall, Feldman is 12-10 with a 3.54 ERA.
29. Jeff Baker, Rangers OF, $1.75M, 1 year: He's a very nice piece off the bench (11 home runs, .932 OPS), at the right price.  
30. Joakim Soria, Rangers RP, $8M, 2 years: It seemed like a gamble at the time to take the injured reliever, but he just added to maybe the most talented Rangers staff ever. A third-year club option is a plus.
31. Kevin Gregg, Cubs RP, minor-league deal: The Cubs have seemingly mastered the art of the good cheapie pickup. Gregg turned out to be the Dodgers' one notable mistake, as he's become a pretty reliable closer for the Cubs (31 saves) in an otherwise underwhelming bullpen after he was picked up on for next to nothing late in spring.
32. Jose Veras, Astros/Tigers RP, $2M, 1 year: He provided solid closing work for the last-place Astros before doing the same in the middle for the Tigers.
33. Ramiro Pena, Braves INF, $550,000: He's out for the year after shoulder surgery but he exceeded his small contract in just a few weeks with his hot start. Reed Johnson and Gerald Laird have done fine, too, but Atlanta's real magic is the waiver wire, where they got David Carpenter, Anthony Varvaro, Jordan Schafer, Cristhian Martinez, Elliot Johnson and Eric O'Flaherty for $20,000 apiece.
Gonzalez was reportedly killed in a car crash in Cuba

Our Black Friday FA shopping guide includes a starting pitcher, slugger, super sub, and re...

Get 15 percent off any order of more than $75 at CBS Sports Shop
Need a gift for someone who loves baseball? We're here to help as the holidays approach

Several prominent Japanese-born Mariners and ex-Mariners have said they will help as well

Get your sports fans something that they'll wear all year