Looking at baseball's nine-figure contracts by original team
There have been 42 contracts worth at least $100 million given out in baseball history, but which teams drafted and developed those players?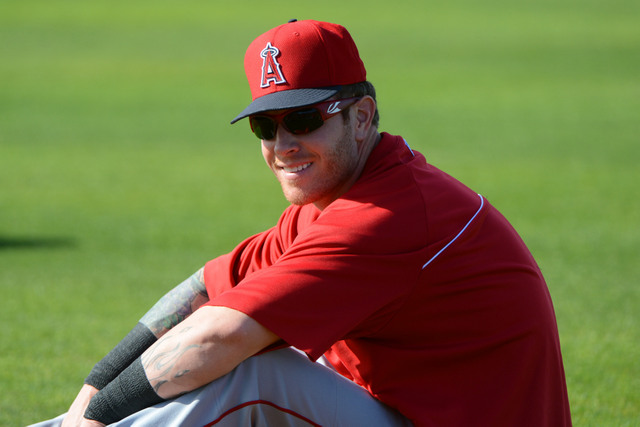 Hamilton is one of baseball's newest $100 million players. (USATSI)
Last week, Mariners right-hander Felix Hernandez became the fifth player to sign a contract worth at least $100 million since the end of last season. He joined Zack Greinke, Josh Hamilton, David Wright and Evan Longoria as the newest members of the nine-figure club, and at some point in the next 10 months or so Robinson Cano will join them.
All of those big contracts got me wondering which teams have developed -- meaning originally drafted or signed the player internationally, not necessarily gave them the big contract -- the most nine-figure players over the years. There have been a total of 42 contracts worth at least $100 million given out in baseball history, and three players -- Alex Rodriguez, Albert Pujols, and CC Sabathia -- have signed two such contracts.
Here's a breakdown of those nine-figure players sorted by the MLB team that gave them their first professional contract:
Mariners (4): A-Rod, Hernandez, Mike Hampton, Ken Griffey Jr.
Rays (3): Hamilton, Longoria, Carl Crawford
Athletics (2): Barry Zito, Jason Giambi
Brewers (2): Prince Fielder, Ryan Braun
Indians (2): Sabathia, Manny Ramirez
Mets (2): Wright, Jose Reyes
Phillies (2): Cole Hamels, Ryan Howard
Rangers (2): Mark Teixeira, Kevin Brown
Royals (2): Zack Greinke, Carlos Beltran
Yankees (2): Derek Jeter,

Alfonso Soriano

Astros (1): Johan Santana
Blue Jays (1): Vernon Wells
Cardinals (1): Pujols
Orioles (1): Jayson Werth
Reds (1): Joey Votto
White Sox (1): Carlos Lee
The eight clubs that have yet to draft or sign someone who developed into a $100-million player are the Angels, Braves, Cubs, Diamondbacks, Padres, Pirates, Red Sox, and Tigers. The Cubs (Carlos Zambrano, $91.5 million) and Braves (Chipper Jones, $90 million) both came pretty close to joining the list while the Angels and Tigers figure to join in the coming years thanks to Mike Trout and Justin Verlander.
For more baseball news, rumors and analysis, follow @EyeOnBaseball on Twitter, subscribe to the RSS feed and "like" us on Facebook. Also, individually interact with us on Twitter: @MattSnyder27, @daynperry and @mikeaxisa.

The coveted right-hander would certainly be a fit in Milwaukee

We rate the best mustaches from random baseball cards because, why not?

Colon wants to break a Dennis Martinez record
The Twins have been rumored to be interested in Darvish all winter

Rolen is one of the best third basemen of all time, but you wouldn't know it based on this...

Neither Josh Donaldson nor Brian Dozier have talked about a new contract extension