Manny Machado to undergo surgery, will need 4-6 months rehab
Manny Machado needs surgery to repair his left PFML (knee). He'll have the procedure Monday and faces four to six months of rehab.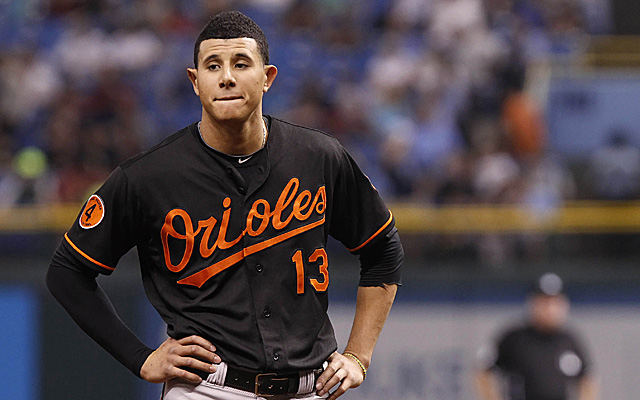 In the aftermath of a knee injury in late September, it appeared Orioles All-Star third baseman Manny Machado would avoid surgery. Instead, there's been a course change. The Orioles have announced that Machado needs surgery on the medial patellofemoral ligament of his left knee and that he's facing a four- to six-month recovery period.
The surgery will happen Monday, and six months from Oct. 14 is April 14, so if there are any setbacks, the start of next season is certainly in jeopardy.
Still, with a man as young and in shape as Machado, it's reasonable to think he comes in at the low end of the estimate and is ready for the start of spring training. In fact, in the press release, general manager Dan Duquette noted he expects Machado to be ready for the start of spring training.
"I will immediately begin the rehabilitation process in hopes of being ready for the start of the season," Machado added.
Machado, 21, hit .283/.314/.432 with 14 homers, 71 RBI, 88 runs and an AL-best 51 doubles this past season for the Orioles.
Harrison has a thing for ending no-hit bids

Hill was close to perfect across regulation but it turned out to be all for nothing in the...

Plus Hank Aaron weighs in on Colin Kaepernick, Trevor Rosenthal hits the DL, and more
Davis should help fortify the Red Sox outfield

Whether or not Mike Matheny will adjust is to be seen

Hammerin' Hank wants to see Kaepernick get another shot in the NFL