Mariano Rivera: From humble origins with faith and hard work (Part 3 of 5)
From his humble tryout to his triumphs (and some failures) in the Bronx, Mariano Rivera has been the quintessential Yankee.
Rivera closing with grace: Part 1 | Part 2 | Part 3 | Part 4 | Part 5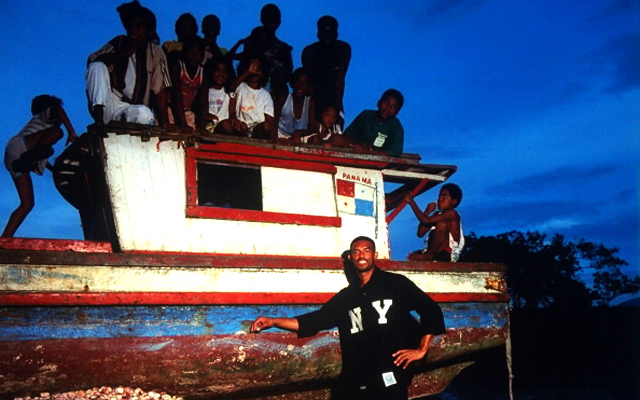 "Every day is a new day. It is better to be lucky. But I would rather be exact. Then when luck comes you are ready."

On the day that he tried out for the Yankees before signing on Feb. 17, 1990, the spikes on his right foot, threadbare from soccer and baseball, contained a noticeably big tear. He auditioned for the Yankees with his big toe sticking out.
"That's what I had," shrugs Mariano Rivera, who defuses drama in real life as quickly and calmly as he does in the ninth innings. "I can't be greedy because I didn't have nothing else."
Point is, from these modest beginnings emerged the greatest closer ever. Not from moneyed baseball academies. Not from travel ball.
And this has never left Rivera.

He has ascended into baseball royalty by taking ownership of one of the greatest crown jewels in history, his devastating, signature cut fastball.
He has remained there because his humble and calm nature has allowed him to walk through two decades' worth of minefields with far less wear than rival closers who haven't lasted half as long. Rivera wears his dignity as regally as his pinstripes. Grace under pressure, on display daily.
"I'll tell you something that impresses me about him," Rob Cucuzza, the Yankees' equipment manager who broke in with the organization about the same time as Rivera, says in Oakland. "He is the exact same guy today as he was then. His attitude and humility.
"For a guy who is the greatest at what he does, there is no entourage. No bodyguards. None of that. He chooses to be around his family and friends. It's the way he goes about his life."
A couple of days earlier in Seattle, Rivera cruises into the clubhouse alone -- sure enough -- wearing a simple pair of jeans and a button-down shirt three hours before game time.
With each save now comes a new major-league record. Rivera currently clocks in with 638. Not only has he eclipsed the career save totals of such luminaries as Trevor Hoffman, Dennis Eckersley and Lee Smith, he has been center stage for much of baseball's latest Golden Age.
It isn't simply his accumulation of saves, however. It is October and old Yankee Stadium and new Yankee Stadium and the stretching of these past two decades into dynastic proportions. It is the parallel ascension of the Red Sox with the Yanks and their titanic clashes in the playoffs.
Destiny is the word that comes to mind. Certain men and women are put in certain places at certain times for a reason.
"I believe that," Rivera says, without hesitation. "I strongly believe in that. The Lord places people strategically to be there for a reason.
"I believe this is my situation, that the Lord placed me here for a reason. I always said that I would never take glory that I did something. I always say thanks to the Lord for allowing me to do this. That's what it is. I definitely do believe that."
Rivera became a born-again Christian when he was 21. There was no singular event that led him in this direction. Rather, he says simply, it is something that he always wanted to do. Make what you will of his path, and those of the disciples who followed Jesus, their fishing backgrounds and their orders to become fishers of men.
Rivera's faith is deep and abiding, flowing through everything that he does. He and wife Clara are restoring a dilapidated, century-old church in New Rochelle, N.Y. They plan to minister through the church, particularly to youth, using the building both as a place of worship and a neighborhood learning center.
This inner peace, this calmness that stems both from his spirituality and helps nourish it, was not self-taught. You've probably seen it in his eyes on so many ninth-inning occasions when the rumble of the stadium becomes a roar. Rivera is the coolest man in the area.
"I've always been like that," he says. "Always been competitive. Always been a learner of the game. I love to learn what's going on with the game, what's going on in situations.
"Details. Details. I always was like that since I was a little boy. I always pay attention to good hitters and good players. You have to do some due diligence. Scouting. That's me."
NEXT: Birth of the cutter was "gift from God"
Rivera closing with grace: Part 1 | Part 2 | Part 3 | Part 4 | Part 5
CBS Sports HQ Daily Newsletter
Get the best highlights and stories - yeah, just the good stuff handpicked by our team to start your day.
Please check the opt-in box to acknowledge that you would like to subscribe.
Thanks for signing up!
Keep an eye on your inbox for the latest sports news.
Sorry!
There was an error processing your subscription.
MLB has had a relationship with the charity for 10 years and has generated $43 million in...

The DH could be coming to the NL sooner than later

Heavy rain is expected in the afternoon, though it'll be all clear by game time
Since 2017, World Series home-field advantage has been tied to regular-season records

Everything you need to know about this season's All-Star Game

As we get set to celebrate the best players at the MLB All-Star Game, we should acknowledge...