Mariners agree to two-year contract with Willie Bloomquist
The Mariners are bringing back utility infielder Willie Bloomquist via free agency. He spent the first seven years of his career with the Mariners.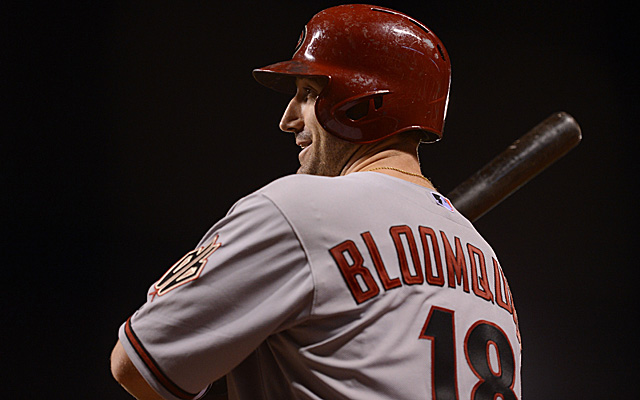 MORE: FA tracker: position players | FA tracker: pitchers
The Seattle Mariners and free agent utility infielder Willie Bloomquist have agreed to a two-year contract worth $5.8 million, according to Jon Heyman of CBSSports.com.
Bloomquist, 36, hit .317/.360/.367 last season in 150 plate appearances after hitting .302/.325/.398 in 338 PA in 2012 for the Diamondbacks. He's played every position on the field in his career except pitcher and catcher, though he's mostly played second base and shortstop the past two seasons.
Heading back to Seattle means a reunion, as Bloomquist spent the first seven years of his MLB career with the Mariners. In those seven years, he hit .263/.322/.324.
The Mariners can definitely use the depth behind youngsters Nick Franklin (2B) and Brad Miller (SS), so that's where Bloomquist fits.
Marcell Ozuna figures to be the next Marlins star on the move

Several relievers have signed in the last two days

Several teams are interested in the switch-hitting first baseman
Neshek and the Phillies are closing on a two-year contract

And the team that first drafted Cole is interested

This scout was SUPER into Jeter