Mariners are talking to free-agent lefty Chris Capuano
There is no deal yet, but the Mariners have shown interest in signing a starter, and settling on Chris Capuano could leave money for them to sign another hitter.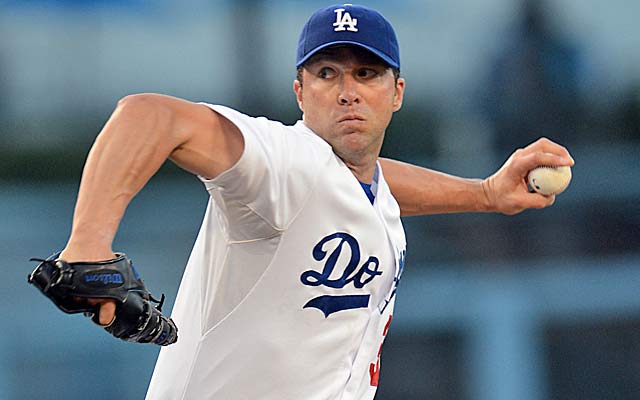 The Mariners are talking to free-agent pitcher Chris Capuano about a possible deal.
Nothing is done yet, but Seattle has shown decent interest in Capuano. There still may be a difference of opinion over the price but discussions are ongoing, according to people familiar with the talks.
Mariners GM Jack Zduriencik knows Capuano from his best seasons in Milwaukee.
Reportedly, the veteran lefty has been seeking a two-year deal.  He went 4-7 with a 4.26 ERA last season for the Dodgers but won 23 games the previous two years for the Mets and Dodgers.
Seattle also has had discussions with top free-agent starters Ubaldo Jimenez, who agreed to a $50 million, four-year deal with the Orioles, and Ervin Santana. If the Capuano talks bear fruit, that could leave more money to sign a hitter, such as Kendrys Morales.
Acuna is arguably the best prospect in baseball

Kent had a good career, particularly with the bat

This would undoubtedly be the worst trade in Miami Marlins history
The Pirates recently shipped Gerrit Cole and Andrew McCutchen to Houston and San Francisco,...

Surely, Martinez and his agent are holding out for more

The reliever had a very good 2017 season with the NL Central champs